Open Daily, Year-Round / 50 Skyline Drive, Worcester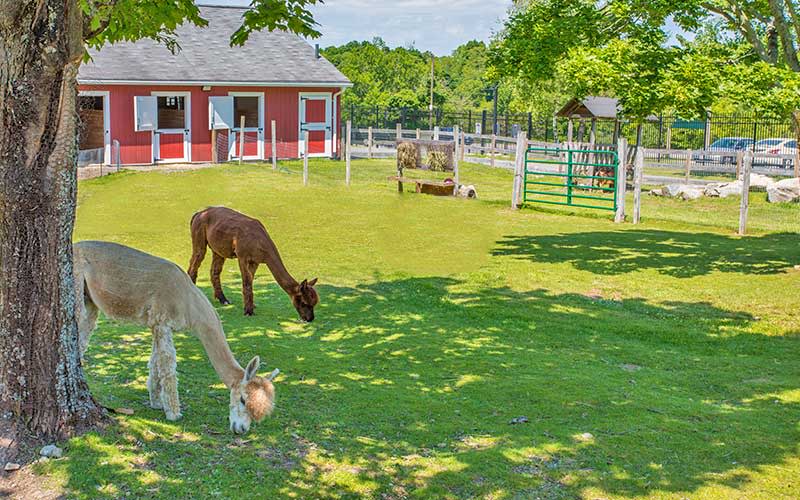 This 480-acre park, the largest in Worcester, is host to a petting zoo where you can get up-close-and-personal with the gentle animals who call this place home, including chickens, alpacas, goats, sheep, a mini-horse and more!
In the summer months, families can also enjoy free outdoor concerts, gazebos and picnic areas, skate park, sports fields, nature trails and more. On Fridays from 2-5 p.m. (through 8/17/19), Mass Audubon will provide you with all the equipment and instruction for a family canoe ride on the pond. Free!
---
Saturday and Sunday evenings. June through August / 539 Prospect St., West Boylston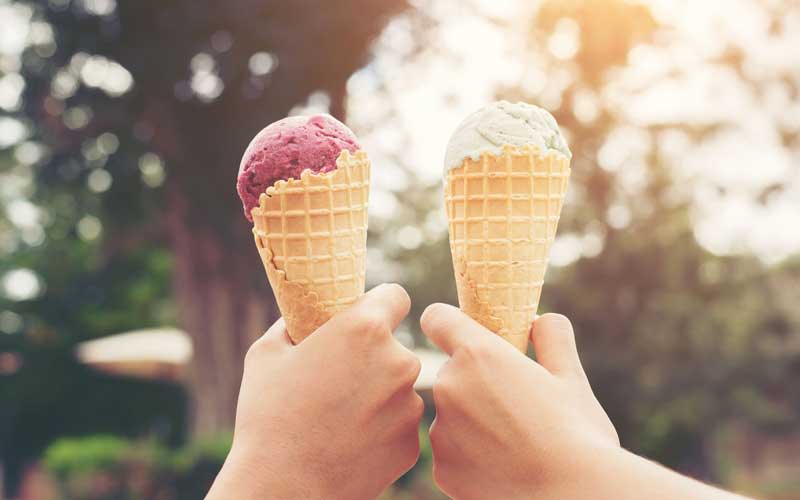 Live music, warm summer nights, ice cream—oh, yes! BYOB (bring your own blanket!) to the gorgeous lawn at Pinecroft Dairy and enjoy their outdoor summer concert series running June through the end of August. Concerts are free, ice cream is extra. Picnic table seating is available and concert schedules are posted in advance on their Facebook page.
---
Daily, Mid May-Mid October / 805 Main St., Shrewsbury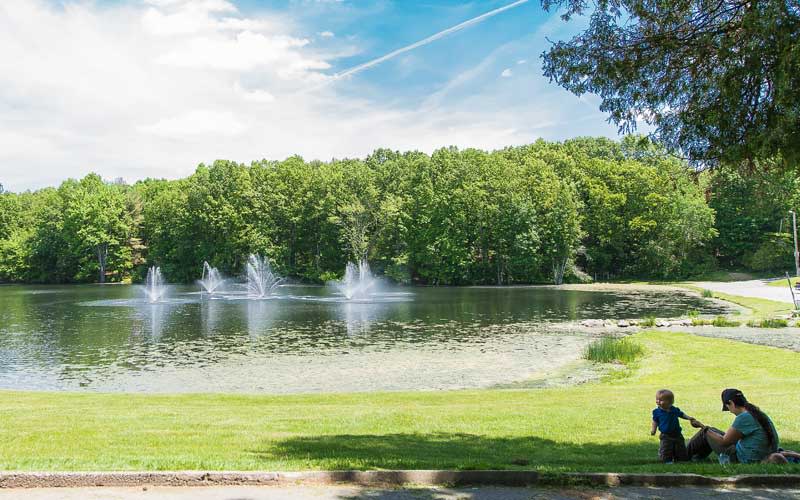 Dean Park Fountain welcomes everyone for another wonderful summer season of sights and sounds! The park is host to a water and lights show. Music to accompany the fountains can be heard on 91.7 FM on your car or portable radios. (May 15-Oct. 15 - M/W/F/Sat 12pm-2pm; 4pm-9:45pm. Colored lights at 8pm and 9pm). Check the website for show updates. Visiting during the day? Enjoy the great playground, picnic areas and walking trails. Admission is always free.
---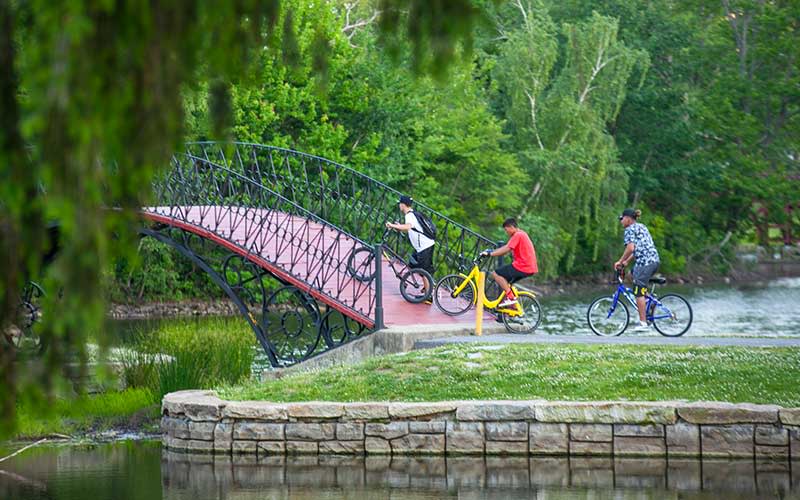 Open Daily / Park Ave., Worcester
A classic two-fer! These parks, located just across Park Avenue from each other, offer so much to see and do on a quiet day. Newton Hill has nature trails, an 18-hole disc golf course (best to park at Doherty HS upper lot when school is not in session), tennis and basketball courts.
Elm Park has a fabulous playground, walking trails, bridges, water features and picnic areas. Catch a summertime (late June through August) Thursday night concert at 6:30 p.m. Kids can also attend the Audubon Neighborhood Nature programs on Wednesdays from 1-4 p.m. and Fridays 10 a.m.-1 p.m. from June 16-August 16 (no sessions July 4th week) for nature crafts, scavenger hunts, and exploration. It's all free!
---
June - August is FREE on Thursdays from 3 PM. - 9 PM / 11 French Dr., Boylston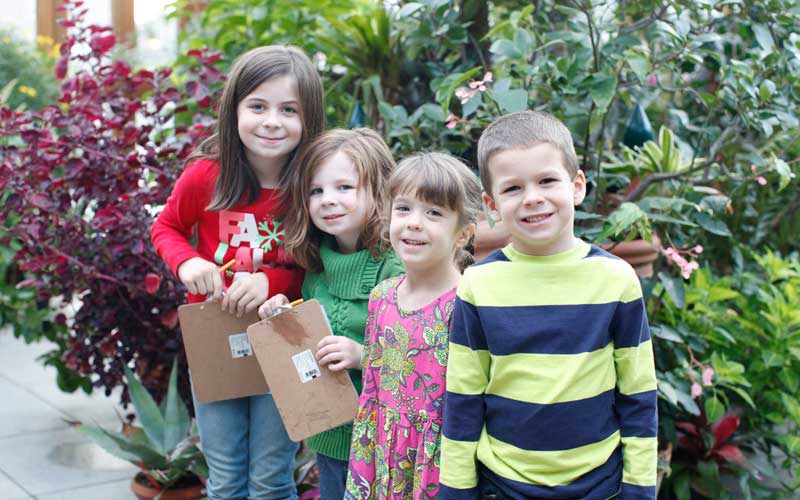 A great summer deal! On Thursdays from 3 PM – 9 PM, visitors can enjoy summer flowers throughout the formal gardens, woodland trails, a farm to table cafe, art shows, views of the Wachusett Reservoir, the Wild Rumpus stickwork exhibit, green spaces for picnicking and lawn games, a beer garden and much more. Children can participate in scavenger hunts, self-guided activities and the Discovery Backpack program.
---
Open Daily / Park at the Wachusett Reservoir, West Boylston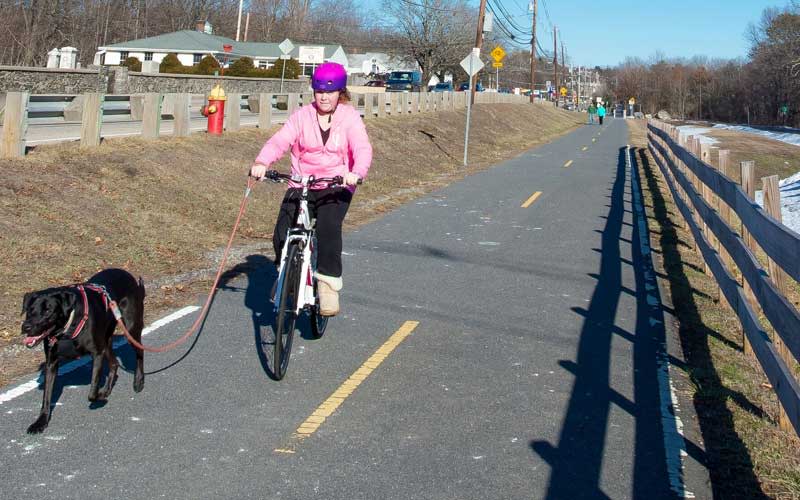 This beautiful section of the Central MA Rail Trail, six miles round trip, crosses over the Quinapoxet River and leads you to River Street in Holden. Many families opt to ride bikes, scooters, skates, use strollers and more! About two miles into your trip, you'll reach the historic site with paths and markers explaining the old textile mills once located here. Area families especially love the West Boylston entrance at Wachusett Reservoir. Parking lot is located on Thomas St., just off route 140 in West Boylston.
Tip: Plan to stop at Darby's Bakery after your walk, located about a mile down the street at 76 Central St. Freshly made breads and pastries will satisfy the hunger you just worked up!
---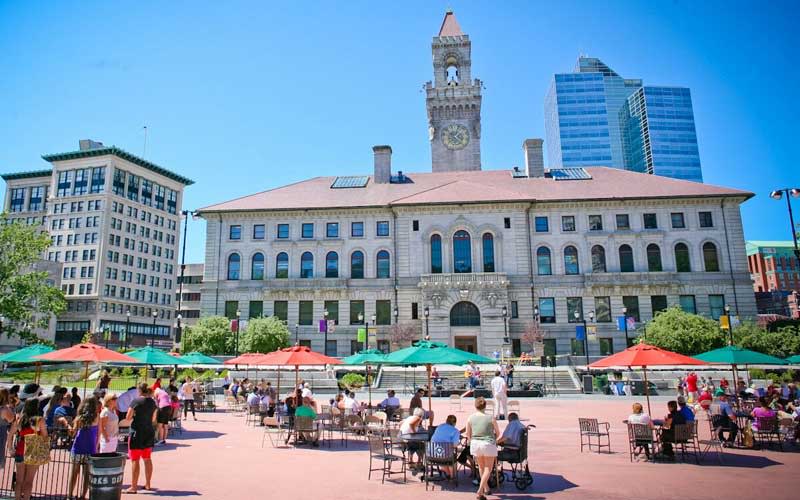 Celebrating its 10th season! This 10-week concert series brings live bands, outdoor performers, artisans, nonprofits, food, farms and fun to the downtown area every Thursday from 11 a.m.- 2 p.m. Bring your own lunch or buy one from several vendors.
---
Open daily from 12 PM - 7 PM / 180 Shrewsbury St., Worcester (Opening July 1st)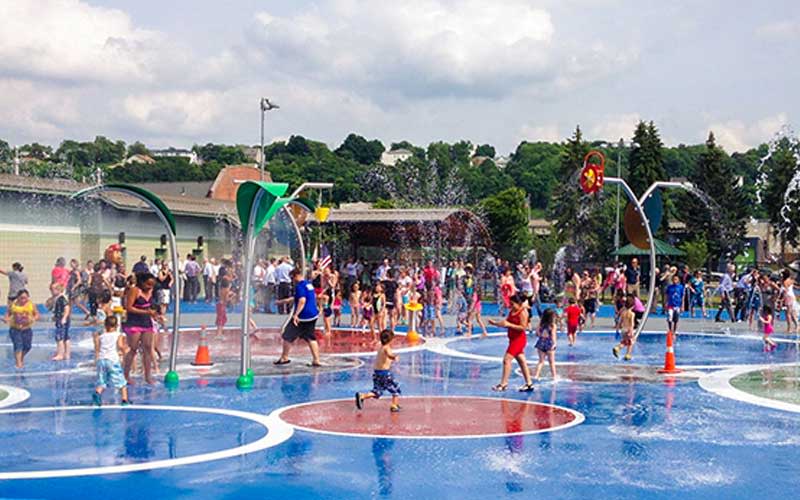 Cristoforo Colombo Park, also known as East Park, hosts one of the city's newer splash pads where you can cool off with water sprays and spouts everywhere! The park also offers a state-of-the-art playground, amphitheater, gazebo, tennis and basketball courts and more. Plenty here to make a day of it!
---