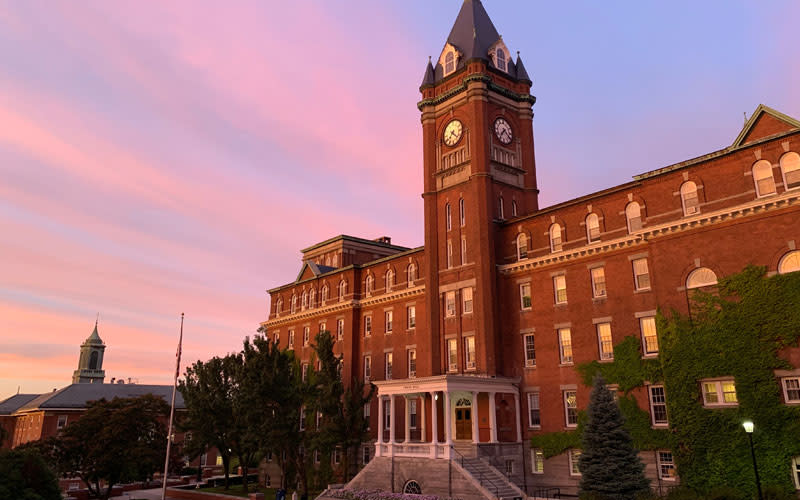 The Holy Cross Office of Events and Conference Services is responsible for scheduling campus venues and managing resources for a variety of events and functions. Their goal is to offer exceptional one-stop service in an environment of inclusivity to ensure customers are left feeling satisfied.
"Over the past few years, we've upgraded to all the latest technology and continue to manage building renovations to ensure we're following today's standard for what makes a quality and memorable event," says Elizabeth Rice, Assistant Director of Events and Conference Services at Holy Cross.
Her team manages all customer service and event aspects to ensure a smooth and stress-free experience. From the initial phone call inquiry to selecting decor, menu options and the appropriate campus facility based on a customer's needs and preferences, each stage of the process is closely monitored to blend both a personal touch and impeccable attention to detail leading up to the day of the event.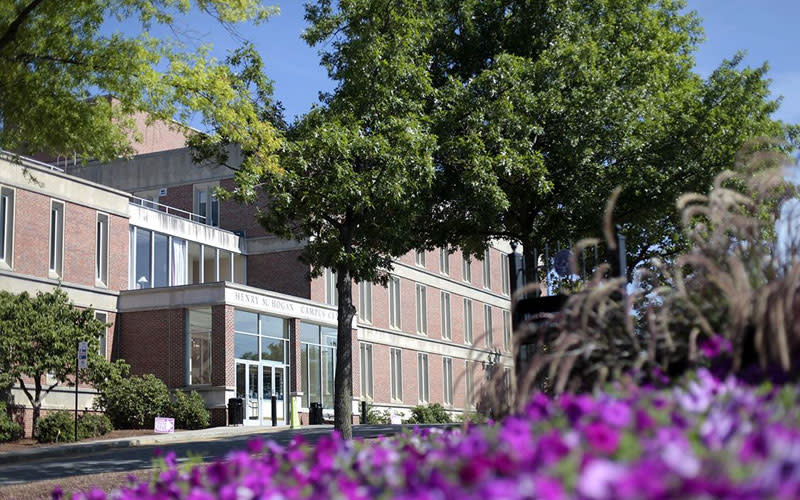 Holy Cross' Hogan Center features 18,000 square feet of meeting space with 17 meeting and function rooms that can accommodate 12-100 guests, as well as a ballroom with built-in technology that can accommodate 350-450 people. The ballroom has floor to ceiling windows and stunning views of campus and downtown Worcester. All facility rooms can be customized for small, medium and large events from birthdays to wedding receptions and annual conferences.
Guests often share that their main reasons for trusting Holy Cross with their special occasion are accessibility both in price and location near downtown Worcester, delicious and creative catering options, and high-quality service.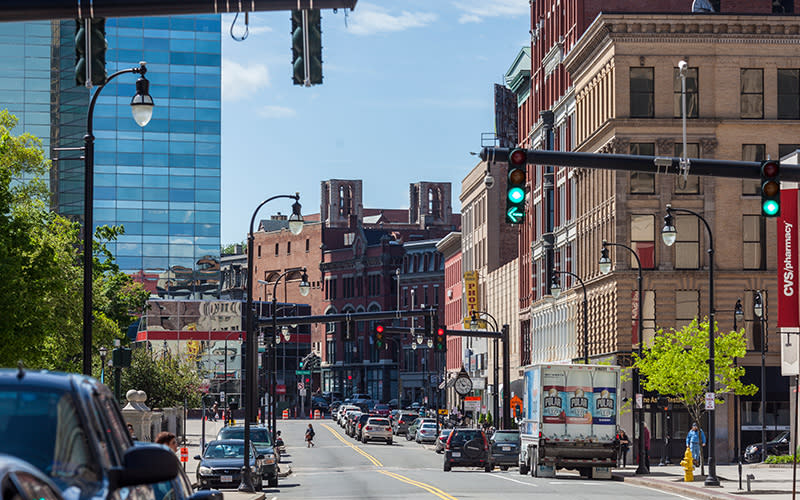 "Most of our business is repeat or referral," says Rice. "Guests often aren't aware of what we can offer until they tour the campus themselves."
Worcester is an ideal destination for tourists and visitors alike, providing eclectic food, beautiful scenery, and world-class hospitality. Elizabeth Rice agrees wholeheartedly that Worcester continues to evolve, and the recognition is well-deserved.
"Whether guests are here for only a few hours or the entire day, we ensure that no matter their time with us they get the breadth of experience of what this city can offer and leave with a positive impression of Worcester and Central Massachusetts," says Rice.
---
Interested in hosting an upcoming event with Holy Cross? You can connect with Elizabeth Rice and the events team at 508-793-2565 or erice@holycross.edu.