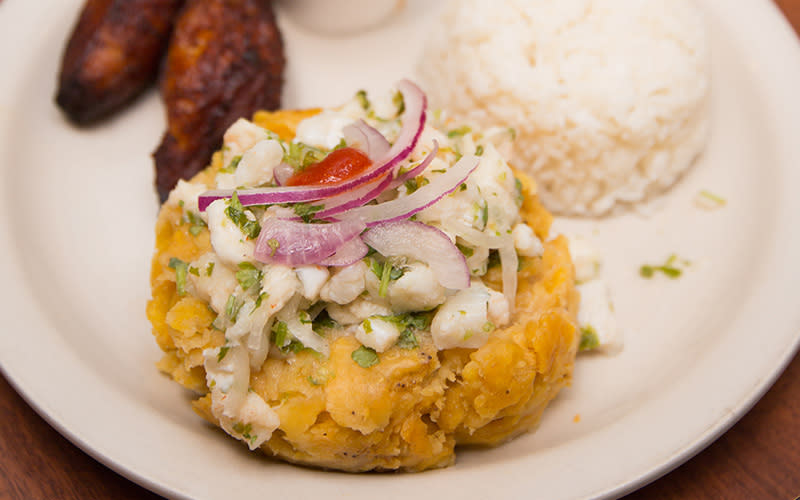 Mofongo
Eric says his go-to spots are Sazon Latino and Maria's Kitchen. Both are long-standing restaurants in the Spanish community and offer cafeteria-style service.
Since downtown Worcester is less than a half-mile away, these are convenient stops whether you're on your lunch break or headed to a local show at the DCU Center, Mechanic's Hall, or The Palladium.
Sazon Latino Restaurant is a small restaurant packed with big flavor. It's not uncommon to find a line out the door at lunchtime, but the fast and friendly service makes up for it. For just $10 you'll be served up a heaping plate mouthwatering food that could be easily shared by two people - so go ahead and try a little of everything.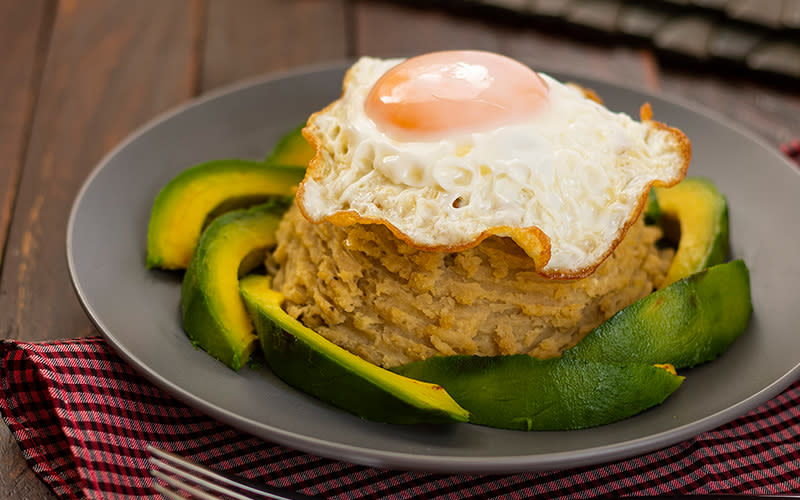 Mangú
Maria's Kitchen has more of a sit-down atmosphere. All the classic favorites can be found here, making it a suitable stop for both the curious and the connoisseur of Latin cuisine. Here you'll find an extensive menu with many dishes to choose from, including Mofongo (while it lasts!), and hefty portions for a great price.
If you're intimidated by what to order, Eric has some suggestions. First on the list is Mangú, a traditional Dominican dish. Plantains are boiled then mashed with butter and topped with sautéed onions, salami, or fried cheese. Next up is Puerto Rican Mofongo, another wildly popular dish. Mashed and fried plantains are mixed with pork or shrimp and topped with a flavor-packed creole or garlic sauce. And don't forget to try Bacalao Guisado, a traditional Puerto Rican fish stew.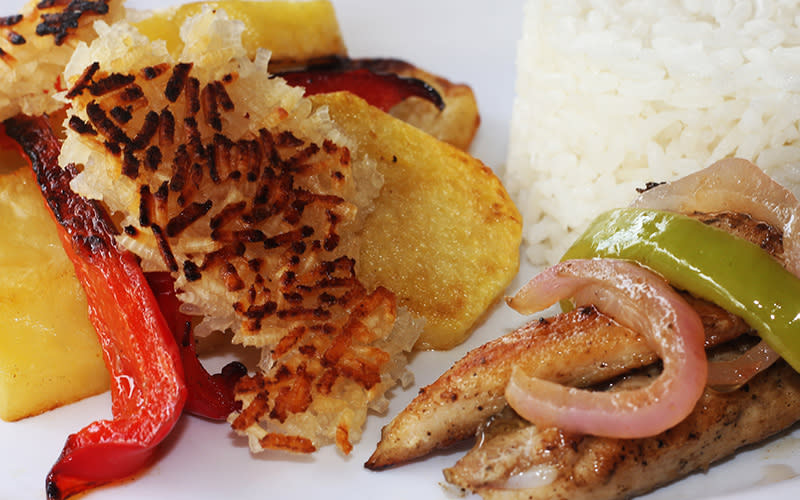 Concón
If you're lucky you may be able to get your hands on some cherished concón (the crispy rice at the bottom of the pot). Eric says they sometimes keep it in the back.
And for kid-friendly options, there are plenty. With finger foods and familiar dishes like chicken and white rice, they won't feel too out of their comfort zone. But if they are willing to try something new, Empanadas (a fried turnover stuffed with cheese, meat, veggies or seafood) is a popular kid-approved choice.
---
Keep your culinary journey going! Discover African Cuisine in Worcester or explore 20 Worcester Restaurants Offering World-Class Culinary Delights in Worcester.