On the subject of a growing community, the Worcester Historical Museum's LGBTQ+ for the record is an incredible exhibit highlighting the powerful stories of Worcester's LGBTQ+ scene through our history. The exhibit ends on Saturday, November 16 — it's definitely recommended as something to check out individually, with friends, or the fam! 
---
Monday, November 11
Your history matters. Help continue to build Worcesters LGBTQ+ story. Please bring any photos, interesting documents, treasures and memories for inclusion in this community archive.  LGBTQ+ exhibit open prior to program from 5-7PM. What an opportunity to have your story or your families story captured in the pages of history! Link to event details
---
LGBTQ+ Writing Elizabeth Bishop: A Biographer's Journey
Wednesday, November 13
For the poets, authors, and lit fans, this is for you! The Worcester County Poetry Association is excited to bring Thomas Travisano to WHM for a lecture on his new biography, Love Unknown: The Life and Worlds of Elizabeth Bishop. Wednesday from 6:30-8:30PM
---
LGBTQIA+ Youth & Family and Community Activities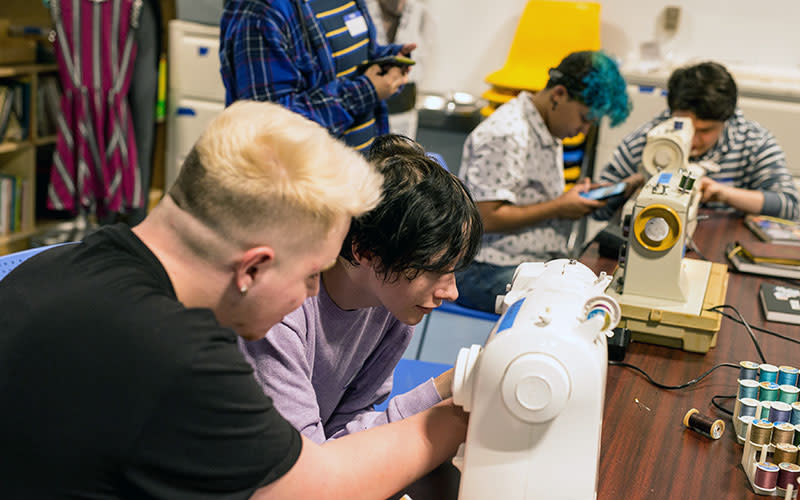 Rainbow Lunch Club with Clyde Wheatley
Wednesday, November 13
The Rainbow Lunch Club offers LGBTIQA older adults (age 50+) a nutritious meal and an opportunity to socialize. Meal reservations are required — please call or email one week prior. Wednesday at 12PM
Safe Homes Drop-In Center & T-Time
Thursday, November 14
Each Thursday from 6:30-9:00, Safe Homes hosts a Drop-In Center. Safe Homes provides dinner, social time, and the opportunity to discuss any concerns with our volunteer staff. The Drop-In Center is open to youth ages 14-23 and is free to all.
T-Time, a safe space for Trans* and gender non-conforming youth, is held on the first and third Thursdays of the month, from 5:30-6:30.  T-Time is open to youth ages 14-23 who identify as trans*, genderqueer, bigender, agender, intersex, gender non-conforming or questioning. Learn more at SafeHomesMA.org

Project Runway All Star, Sam Donovan
Love Your Labels Youth Fashion Showcase & Science of Fashion Exhibit at the EcoTarium
Saturday, November 16
Love Your Labels presents THREADS: Woven Together — A Youth Fashion Showcase and Exhibit. Join us at the EcoTarium to explore the Science of Fashion! 
You'll be able to view statement pieces made by the inaugural class of the LGBTQ+ Youth Fashion Program, THREADS: Woven Together and participate in a Forum on Fashion with Project Runway All Star, Sam Donovan. 
Before you end your visit, make sure you hop on board as we blast off into space for our very first Drag Queen Planetarium Experience "Like, How Stellar is Space?" hosted by RuPaul's Drag Race  Season 6 queen (and local to Worcester!), Joslyn Fox! Saturday from 1-4PM at the EcoTarium
---
Nightlife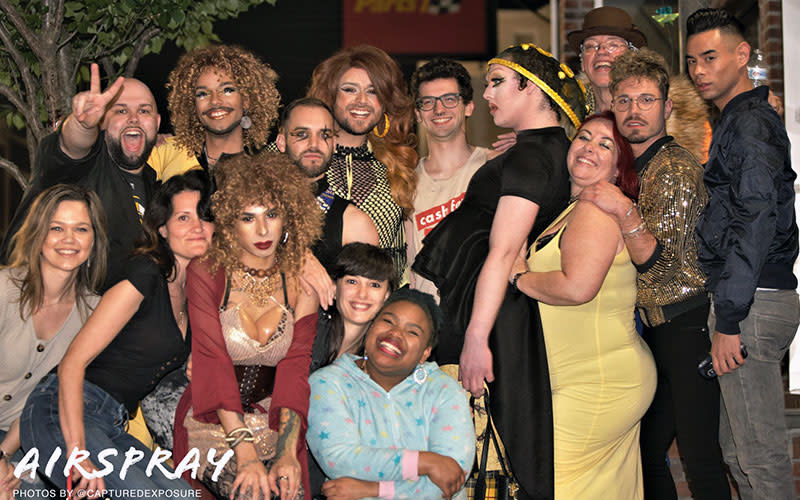 Tone-deaf Tuesdays Drag Queen Karaoke at Electric Haze
Tuesday, November 12
The Worcester City Sirens, Harley Queen and Poise'N Envy, host. Come down and enjoy the fun. Sing some tunes, smoke a hookah and order a drink! Tuesdays from 9PM-1:30AM at Electric Haze
Queeraoke at MB Lounge
Wednesday, November 13
Didn't think Wednesday was a night to go out for a wild time? Think again. DJ Mikey Mike has every song you can imagine geared up and ready to go for karaoke at the MB Lounge. Wednesdays from 9PM-1AM
Giuliano D'Orazio in the Cabaret at Nicks
Friday, November 15
Local queer musician Giuliano D'Orazio has been performing as a solo acoustic act since 2013 after spending his formative years on stage traversing the worlds of Theatre and Rock and Roll. In addition to being a natural entertainer, Giuliano is a songwriter and his live performances weave unique interpretations of well-loved songs with his poignant and inspired original work. Friday 8-11PM at Nick's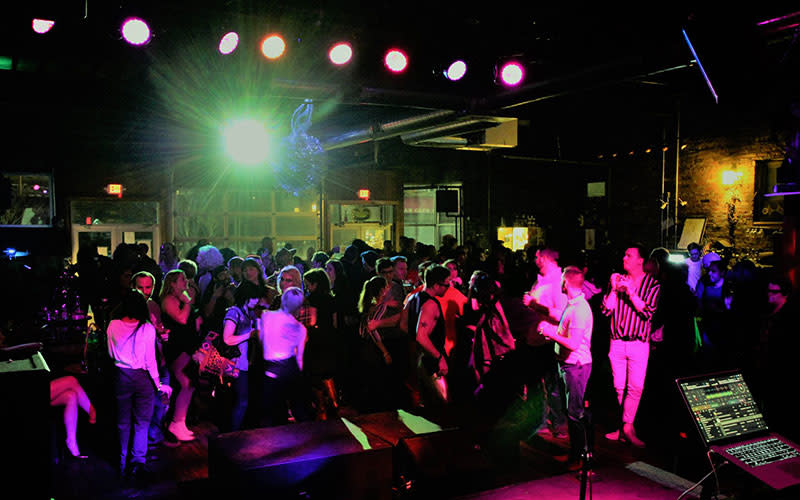 Airspray at Electric Haze
Friday, November 15
AIRSPRAY is Worcester's acclaimed queer dance party celebrating the LGBTQ community of Central Massachusetts and beyond through the power of art, dancing, and music. Watch out for AIRSPRAY the 3rd Friday of every month serving themes and dance parties you don't want the FOMO over. Music from DJ Patrick Allen. Friday 9PM-CLOSE at Electric Haze
---
That's Not All, Folks!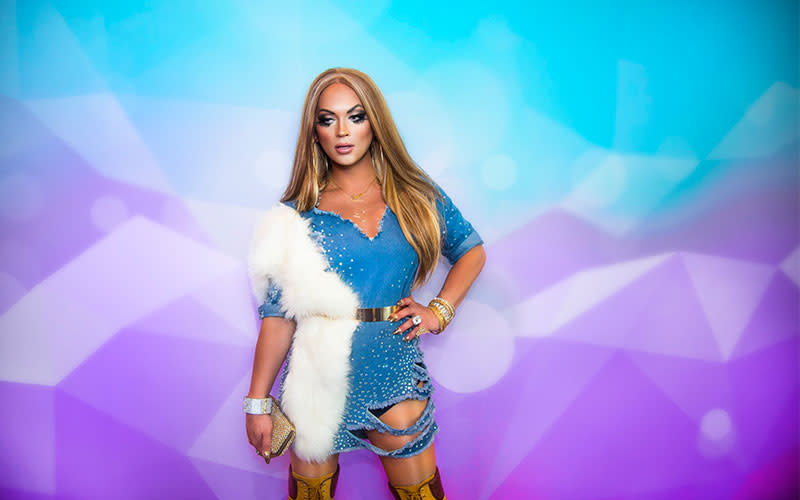 Connect with Queer Worcester! We're always building new events, celebrating community, and providing opportunities for people to get involved in the city. Here are some resources to get on your radar to stay in the know.
IGs You Gotta Follow for Events
@Airspray508 — Monthly Queer Dance Party at Electric Haze on the 3rd Friday of each month!
@QueertheScene — "unapologetic. creative. community." Umm, yea, we want to follow. They just landed on the scene as an organization in Worcester and have already done a History of Vogue and dance event at the Worcester Popup, and it was ??????
@LoveYourLabels — Eliminating Stigma. Connecting Community. Supporting Queer Youth. Love Your Labels creates events and experiences that further conversations around inclusion, representation, and equality and develop programs that educate and inspire our youth to explore who they are, express themselves, and support each other in their personal journeys.
@WorcesterPride — Organizers of Worcester Pride Parade & Festival each September, the Pride Pageant & more! Also follow @WorcesterYouthPride for events for area youth! 
@PrideTVwithDaleLePage — Okay, this is a Facebook page, but Dale posts info about things going on in Worcester all the time from his day-to-day in the city to his interviews with all sorts of folks doing all sorts of things for the LGBTQIA+ community in the region.
---
Getting Involved
Interested in conversations around advocacy? Check out this WGBH feature on the Worcester Historical Museum's LGBTQ+ For the Record Exhibit LGBTQing a City Event. Also, a new Worcester Queer Coalition is forming in the city (read the article)! Can we get a "Yass, Queen!" for all the awesome things happening here focused on community?!
---
Joshua Croke — A recent WBJ 40 Under 40 Honoree, Josh founded and runs Action! by Design — a community building consulting studio; and is the President and cofounder of Love Your Labels, a Worcester-based nonprofit organization working to eliminate stigma, connect community, and support queer youth. They are also on the organizing team that is forming a Worcester Queer Coalition, on the planning team for AIRSPRAY, and sit on the board of the Worceseter Education Collaborative and as Corporator for the EcoTarium and the Greater Worcester Community Foundation.
@JoshuaCroke on Twitter — Blog at Quest of a Curious Queer