Give a brief description of your business.
Both of our businesses are Brunch Restaurants. They are both open 7am-3pm, 7 days of the week. Livia's dish serves brunch with an Italian twist and Altea's Eatery menu is more of a French take on breakfast and lunch. They are both unique and truly reflect the kind of menu we have when it comes to the atmosphere. Livia's Dish is more comfortable, relaxed kind of setting with warm colors and comfy furniture. Altea's on the other hand has more of bright, chic and modern look with exposed brick walls and a big window that opens up looking into Park Ave, one of Worcester's most walkable streets. This has more of a European feel and is a bit more sophisticated.
What's your favorite item on the menu and why.
My favorite dish at Livia's dish is definitely "Not Your Quite Eggs Benedict'". Just as its name it is not your usual eggs benedict. We serve two perfect poached eggs on top of our homemade panini bread that we make from scratch every day and Italian prosciutto. The best part of this is the hollandaise sauce that is our signature ingredients since it's made to order and it's a bit more tart than your usual hollandaise. The balance of softness of the bread, the salty prosciutto and the lemony flavor of hollandaise make this dish special.
From Altea's Eatery it has to be Pain Perdu, Heavy French Toast. Imagine soft brioche dipped in French toast batter with a hint of cinnamon, topped with a fusion of blueberries, brown sugar, mascarpone cheese and walnuts. This is dessert and a brunch dish at the same time.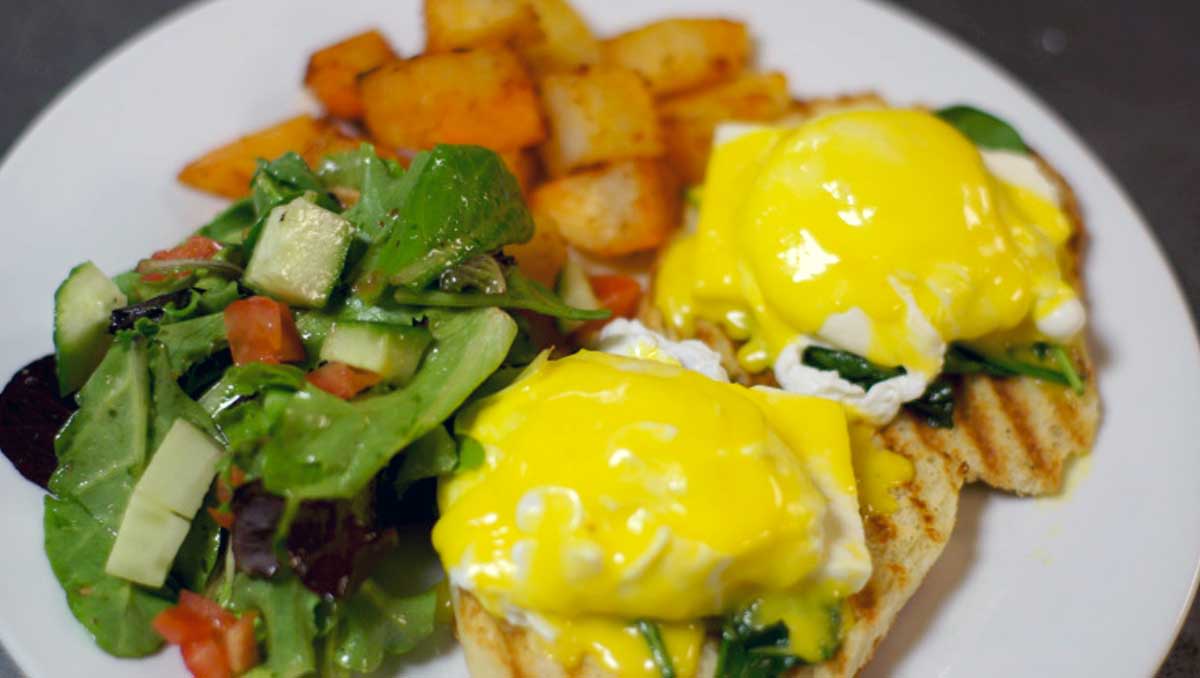 What makes your business stand out?
We work very hard to make sure that every time you come to visit us you will have the same great experience. Our menus are unique and definitely something that you will crave over and over again. Our Brunch Drink menu offers a variety of Mimosas and Bloody Marys definitely makes us stand out as well.
Why did you decide to open your business in Central Mass?
We moved here 20 years ago and Worcester has become our home away from home.  We felt that this city was ready for what we had in mind, a breakfast and lunch restaurant that would be very similar to what you would find in big cities such as Boston and New York.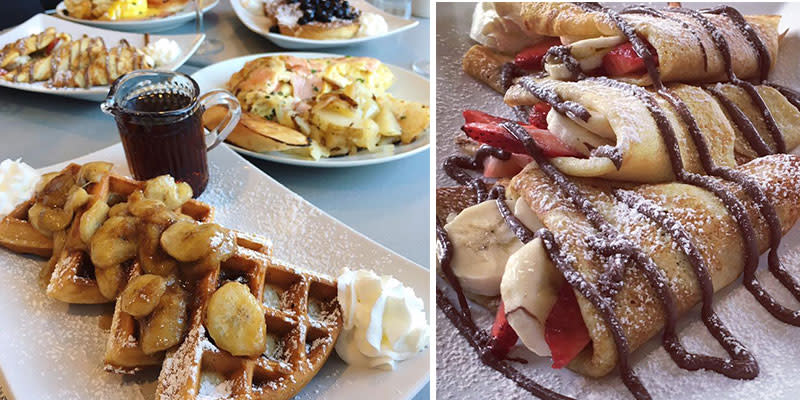 Where do you see Worcester in five years?
We believe that great things are about to happen here. We see this city growing and moving in the right direction.  There is definitely a momentum that has been building up. We love the attention the city is getting from the Governor's office and Boston news channels. We are happy to be part of this movement to make Worcester a great city to live and work, where you don't need to drive one hour to find a perfect brunch place.
Tell us about a place you love in Central Mass.
We love Elm Park. It's definitely a place where the whole family can find something to do. We love what they did with the renovation; it's so much more accessible. It is such a lovely park to be with friends or kids.  If you are ever there you will see people from all spectrums of life. This park is even better in the fall with all of the festivals and events held there.

Owners: Oriola Koci and Enton Mehillaj