Central Massachusetts boasts modern hotels, quaint bed & breakfasts and nature-filled campgrounds for visitors of every interest. And for each place to stay, there's a space to play. Check out these big attractions near local hotels to decide which visit is best for you. 

The Palladium & Mechanics Hall
Nearby Hotels: Hilton Garden Inn & Holiday Inn Express 
Steps away from The Hilton Garden Inn and Holiday Inn Express, you'll discover The Palladium, a historic concert venue in the heart of Worcester. A spot that prides itself on being extremely artist friendly, The Palladium staff is made up of music industry professionals who have toured with bands all over the world. Some of the acts that have performed here in the past include: The Three Stooges, 311, 50 Cent, All American Rejects, B.B. King, Blink 182, Bob Dylan, Busta Rhymes, The Cult, Dashboard Confessional, Dropkick Murphys, Evanescence, Foo Fighters, Garbage, Godsmack, GWAR, Insane Clown Posse, Jimmy Eat World, Limp Bizkit, My Chemical Romance, New Found Glory, O.A.R , Prince, Puddle Of Mudd, Rob Zombie, Skrillex, Slayer, Slipknot, Taking Back Sunday, Wiz Khalifa, Wu-Tang Clan, Thirty Seconds to Mars and many more.
Just a jaunt away also sits Mechanics Hall, the premier event venue and concert hall in Central Massachusetts. Renowned for its elegance and sound qualities—the Hall's cultural significance, its stunning décor and architectural detail have earned it a listing on the National Register of Historic Places. The Hall is known as the finest pre-Civil War performance hall in America, an acoustical masterpiece sought after by musicians and recording artists worldwide.
The Hilton Garden Inn boasts a 24-hour business center and fully equipped fitness center as well as a  heated indoor pool, with on-site UNO Chicago Bar and Grill offering lunch, dinner, room service and a full bar. Down the road, the Holiday Inn Express features complimentary parking, complimentary breakfast, an on-site fitness center and business center.
---


DCU Center & The Hanover Theatre 
Nearby Hotels: AC Hotel, Homewood Suites by Hilton
The Hanover Theatre & Conservatory for Performing Arts continues to draw over 196,000 patrons annually with world-class performances and headlining acts including Broadway hits, like "Bright Star," "Kinky Boots," "Les Misérables" and "Jersey Boys"; comedians like Jerry Seinfeld, Dave Chappelle, Jay Leno, Daniel Tosh; musical acts like Neil Young, Aretha Franklin, John Legend, Tony Bennett and Donny Osmond; and everything in between (think: Alvin Ailey American Dance Theatre, "A Christmas Carol," Alton Brown). 
And emerging as one of the top attractions and centers for business more than three decades ago, the DCU Center continues to thrive as the focal point of the city's Innovation Corridor, a multi-purpose venue comprised of a 14,000-seat arena and attached Convention Center, featuring panoramic views of the city's skyline during concerts, sporting events, family shows and conventions. 
Each of these attractions is just a short walk from the AC Hotel by Marriott Worcester and Homewood Suites by Hilton Worcester. AC Hotel creates an experience unlike any other, with each of their spaces built from the ground up with a visionary's spirit and a designer's eye, centrally located in Massachusetts and easily accessible by way of I-290, the Massachusetts Turnpike (I-90) and by train from Boston via the MBTA Commuter Rail. 
The modern, all-suite Homewood Suites by Hilton offers a home away from home, too, ideal for short trips or extended stays in Worcester, within walking distance of the famed Shrewsbury Street and Restaurant Row, Worcester's eclectic thoroughfare boasting more than 40 eateries, bars and more. 
---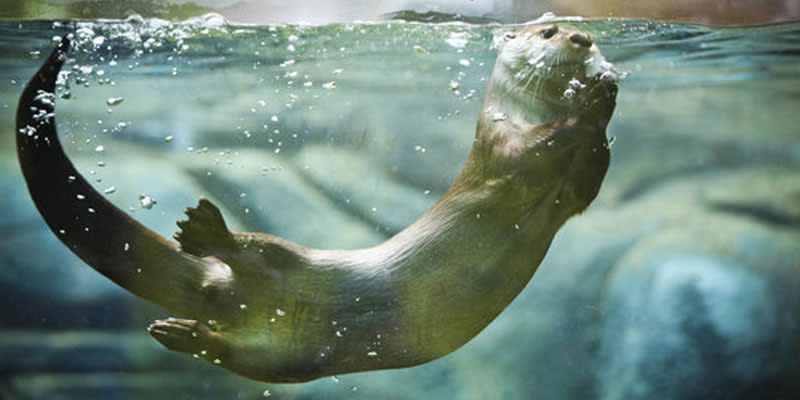 The EcoTarium
Nearby Hotel: Beechwood Hotel 
With 52 well-decorated guestrooms and 21 elegantly appointed suites, the crew at Beechwood Hotel takes pride in being like nothing you expect and everything you deserve, and it shows in their services, amenities and accommodations. From delicious meals served in the casual ambiance of Sonoma to traditional room furnishings, you'll receive the treatment you deserve from Central Massachusetts' only boutique hotel with a AAA Four-Diamond rating.
A mile down the road you'll reach the EcoTarium, New England's leading museum of science and nature, an indoor-outdoor experience dedicated to inspiring a passion for science and nature in visitors of all ages. Founded in 1825, it has been a leader in informal science and nature education for nearly 200 years. Highlights of the 45-acre campus include a museum building with three floors of interactive exhibits, Science Discovery programs, live animal habitats, nature trails, and its expansive interactive outdoor exhibit, Nature Explore®. 
---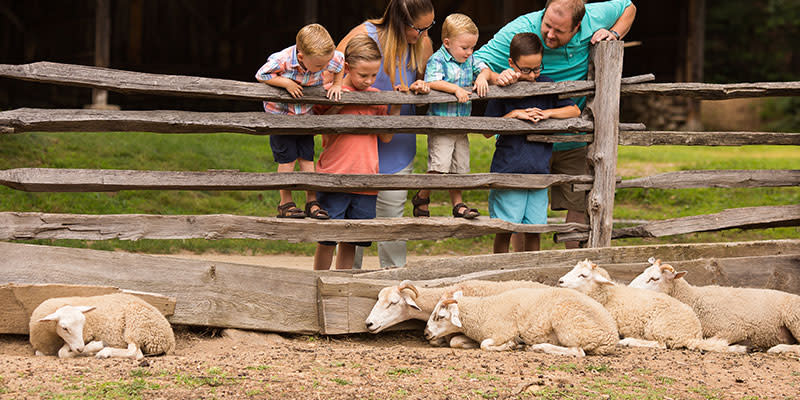 Old Sturbridge Village
Nearby Hotel: Old Sturbridge Inn & Reeder Family Lodges
Located one hour from Boston, Springfield, Hartford and Rhode Island, the Old Sturbridge Inn & Reeder Family Lodges offer modern amenities in a country setting, including a spa, fitness center, meeting room, firepit and outdoor pool. The Old Sturbridge Inn (Oliver Wight House) features historic queen rooms and is listed on the National Register of Historic Places.
Just half a mile down the road sits The Largest Living History Museum in New England. Old Sturbridge Village is a recreated 1830s rural New England town with 200 acres and 40 historical buildings to explore. On any given day, witness the blacksmith, potter, cabinetmaker and printer at work, catch special music or storytelling performances, smell the aroma of food cooking over the hearth, learn how textiles are processed from raw materials to finished clothing, find 400+ heirloom plants growing in the gardens, visit with cattle, sheep, pigs and chickens, and take a horse-drawn carryall ride you'll not soon forget. 
---


Indian Ranch & Samuel Slater's Restaurant
Nearby Campground: Indian Ranch Campgrounds
Since 1946 Indian Ranch has been a resort and entertainment venue situated along the shores of historic Lake Chargoggagoggmanchauggagoggchaubunagungamaugg in Webster. The amphitheatre seats 3,000+ and boasts the beautiful lake as its backdrop. The beachfront property is unique to concert goers who spend the day cooking out, swimming and taking a ride on the Indian Princess, the 125 passenger paddle wheel boat.
The Indian Ranch summer concert series has been around for over 70 years—and has hosted artists such as Johnny Cash, Tammy Wynette, Willie Nelson, Blake Shelton and Brad Paisley—while the campground is open May through mid-October, with more than 180 sites.
Craft American food with French and Italian influences is offered on site at Samuel Slater's in Webster. Their menu includes a variety of steaks, chops and seafood, with a dining room designed with conversation in mind. The open kitchen encourages interaction between guests and chefs, while the bar is custom built to be inviting and encouraging a communal experience. In addition to the indoor dining room, Samuel Slater's has retractable Nano glass windows that open up to a wraparound patio and a glorious view of Webster Lake.
---
For more itineraries and attractions you can enjoy while staying at Central MA hotels, visit our "Guides" Highlight on Instagram and scroll through the mini-guides we've put in place for locals and visitors like you.