Photo Credit: Randall Garnick / Zukas Hilltop Barn
Is there anything more breathtaking than rolling hills in view as two people commit their lives to each other? After taking in the scenery during the ceremony, your tented reception space, with a distinctive patterned black-and-white dance floor, is the cherry on top of the cake. Speaking of food, meals are prepared on-site, with fresh herbs, berries, and vegetables coming straight from the farm itself.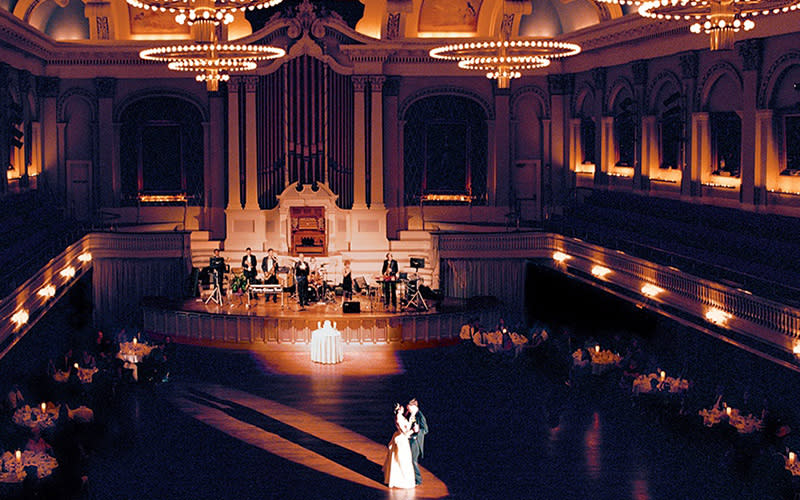 Are you a historical buff? Musically inclined? Check and check. Doubling as a concert hall, Mechanics Hall also earned a spot on the National Register of Historic Places for being the finest pre–Civil War performance hall in America, so it's truly a mix of both worlds. The grand pianos and 3,504-pipe Hook Organ add to the ambiance, and the sizeable dance floor and stage are perfect for celebrating into the night with all your friends and family.
3. Longfellow's Wayside Inn / Sudbury, MA
How would you like to get married at the oldest operating inn in the United States? Since 1716, Longfellow's Wayside Inn hasn't lost its charm. Say "I do" in the historic Martha Mary Chapel or wedding tent overlooking a tranquil pond, then head to a stunning dining or ballroom for the reception. No matter what, one thing's for sure: The quiet elegance, historic relevance, and utmost hospitality of Longfellow's Wayside Inn will go unmatched.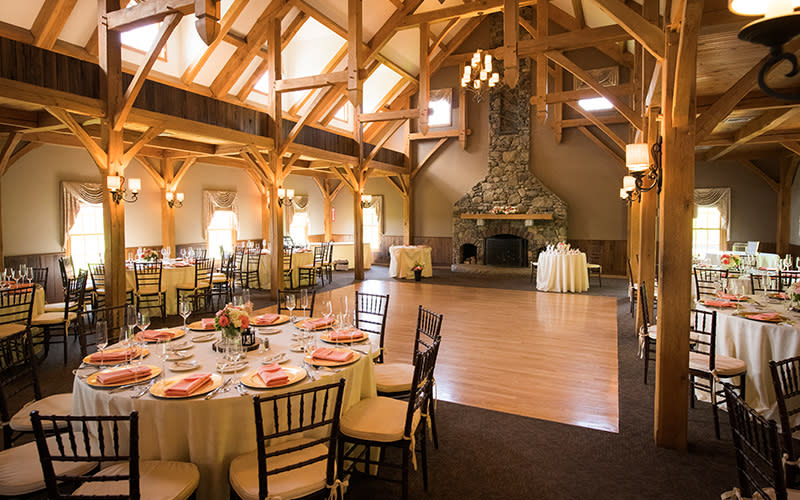 Located on a quiet country road around the base of Wachusett Mountain, Harrington Farm dates back to 1763 and combines classic farmhouse elements with sophisticated modern features for a one-of-a-kind vibe on your special day. Exchange vows beneath a classic white arbor among the venue's 20-acre manicured grounds. The reception space offers a mix of rustic elegance, with wood ceiling beams, stylish chandeliers and sconces, and a stone fireplace.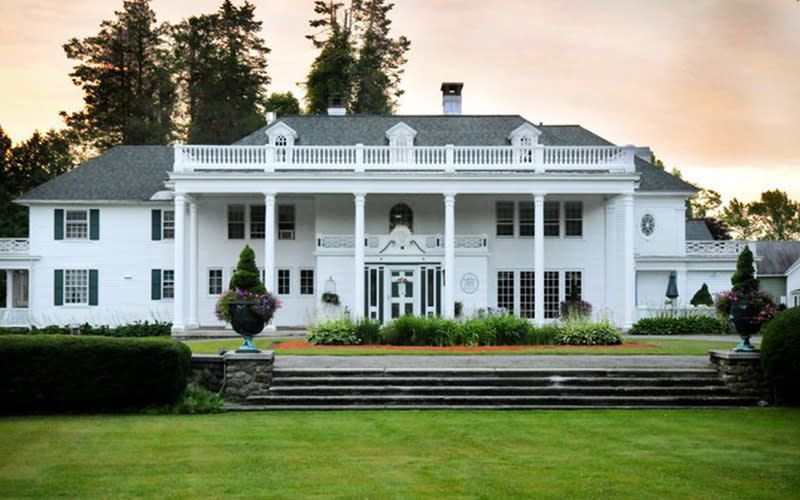 Built in the 1920s, the Harding Allen Estate is perfect for the vintage-inspired couple. The mansion acts as an elegant backdrop for any outdoor ceremony before the festivities move to an outdoor pavilion for cocktails and drool-worthy appetizers. Guests will be even more blown away when they head into reception in the grand Fountain View Room, featuring crystal chandeliers and a draped fabric ceiling.
Spanning four acres of manicured grounds in a colonial village, the Barn at Wight Farm is a venue with all the modern amenities. You'll walk down the aisle in style—on barn floors recovered from an old New England mill. The twinkle of the chandeliers and overhead wood beams make for an unforgettable first dance, not to mention all the added amenities of a patio, firepit, and gazebo for your guests to enjoy.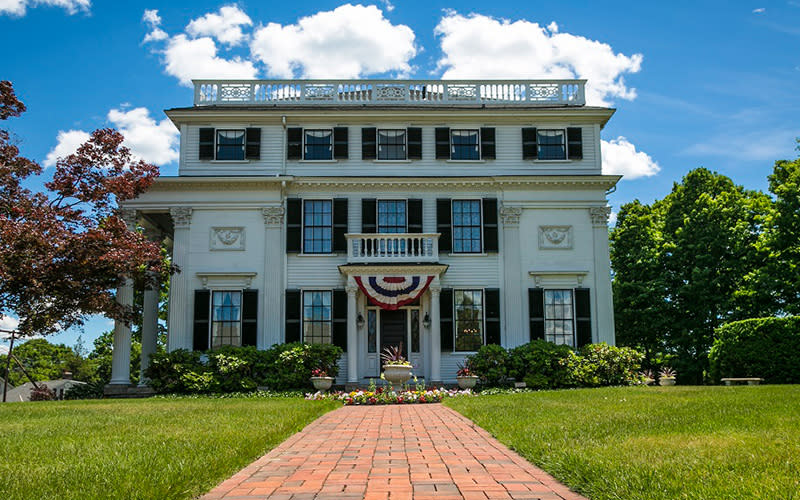 What better setting to celebrate life's special moments than a stately home that has stood the test of time? Come explore where History and Beauty meet... the Asa Waters Mansion.  Whether an intimate sit down dinner or an outside celebration with 150 guests, the Asa Waters Mansion offers outstanding intimacy and elegance.  Offering a variety of options for ceremony, cocktail hour, and reception.
Having your wedding at the Asa Waters Mansion ensures a beautiful, elegant occasion like no other!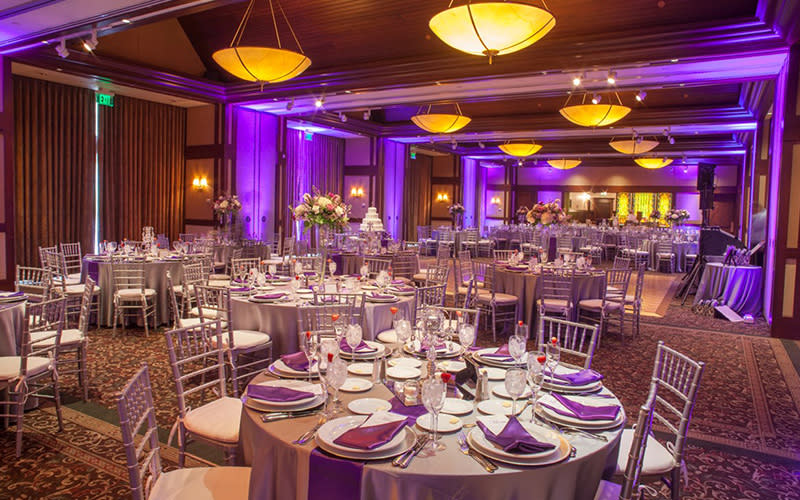 Built in 1872, the historic Maria Gill Wilson Chapel at Beechwood Hotel features its original carved wood ceiling beams and ornate stained-glass windows, among other details that preserve a bit of Worcester history. The cathedral ceilings and intricate wainscoting add to the historic touches, making it the perfect backdrop for couples looking to add a little charm to their wedding day.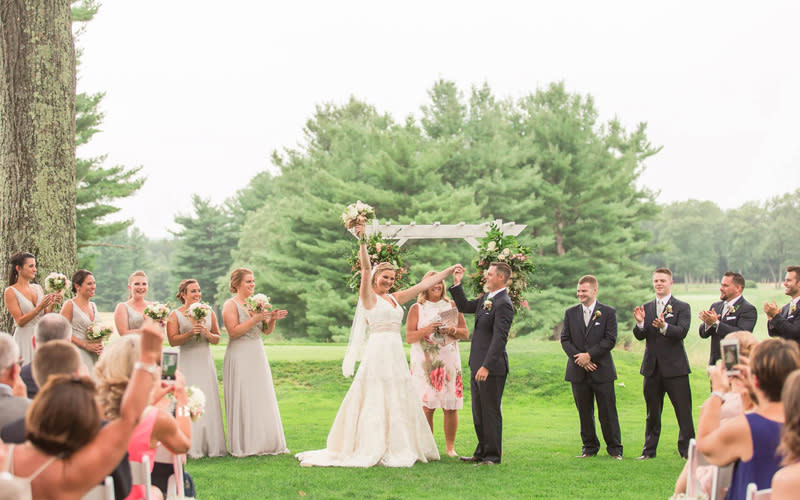 It's hard to choose a best part of the International Golf Club, but we may have to say it's the versatility. Choose between three different spaces to exchange vows: the Ballroom, for weddings up to 350 guests, dazzling in golf course views; the Fireplace Room, for up to 150 people, featuring cozy a stone fireplace and a wraparound deck; or the Grand Room, with its stunning vaulted ceilings and patio views. Add in breathtaking panoramas and delicious culinary delights and you have a recipe for a truly exceptional day and night.
10. Publick House Historic Inn / Sturbridge, MA
No matter the season you choose to get hitched, the Publick House Historic Inn is your spot for a dreamy day. In warmer months, exchange vows under the elegant garden tent, followed by cocktail hour on a barn patio or garden terrace, and a reception under a romantic canopy tent. Winter and fall means dinner and dancing in the grand ballroom, complete with post-and-beam cathedral ceilings, sparkling chandeliers, and a greenhouse wall of windows.
Learn more about Bride & Groom magazine and upcoming wedding expos in New England.