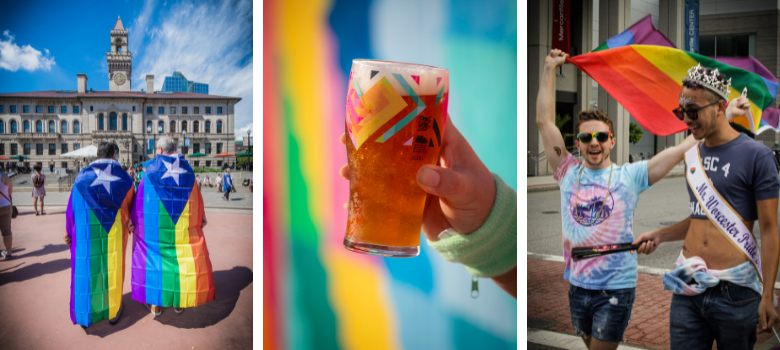 Events commence with a Pride Flag Raising at City Hall featuring a proclamation by the mayor, and continue with notables like a Gay Professionals Networking Event, Pride at New England Botanic Garden at Tower Hill, a 21+ Gay Prom and a Pride Rally & Queer the Block Party.   
---
About Pride Worcester 2021
This year, Pride Worcester is even more community-focused than ever, as the creators take a refreshed approach. Joshua Croke (they/them), President of Love Your Labels—an organization that fiercely advocates for LGBTQ+ youth and families—explains, "Instead of planning and hosting every single event, we took a coordination approach that encouraged groups, organizations and individuals who have partnered with us to plan activities for the calendar. It's led to a pretty incredible week of events." 
Al Green (he/him), member of Worcester Pride Coalition and Ministry Director of the LGBT Asylum Task Force, is making big moves with Pride Worcester, aiming to draw crowds from far and wide. In the past, larger Pride events were more widely held in major cities like Providence or Boston, but Green says Pride Worcester is beginning to change that. 
"That's kind of how Queer the Scene was born," says Green, aiming to "reach the demographic that didn't find a space in Worcester, to find a space that's inviting." Queer the Scene is a production and events group conceptualized by various Worcester queer community members, committed to amplifying queer and BIPOC voices through local partnerships.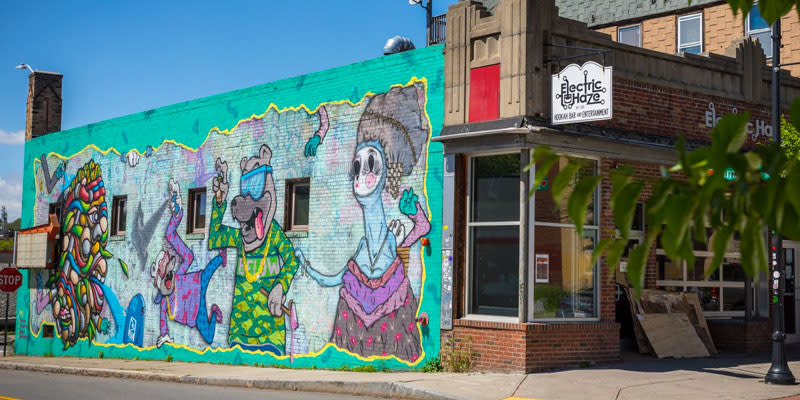 Electric Haze
Queer the Scene is the force behind so much of Pride Worcester, including not one, but two kick-off events held at Electric Haze, a notable LGBTQ+ advocate in the Central Mass. Community. 
"What we try to do in all of our efforts is utilize local queer artists," Green says of the Pride Worcester happenings. So when you attend, you'll know there are brilliant local minds behind each event.  
"It's incredible to see companies taking a bold stance," says Croke. "It's a powerful showcase of the community coming together." 
But the Pride initiative doesn't end when September's week of festivities is over. And several Central Mass. companies are homing in on the support.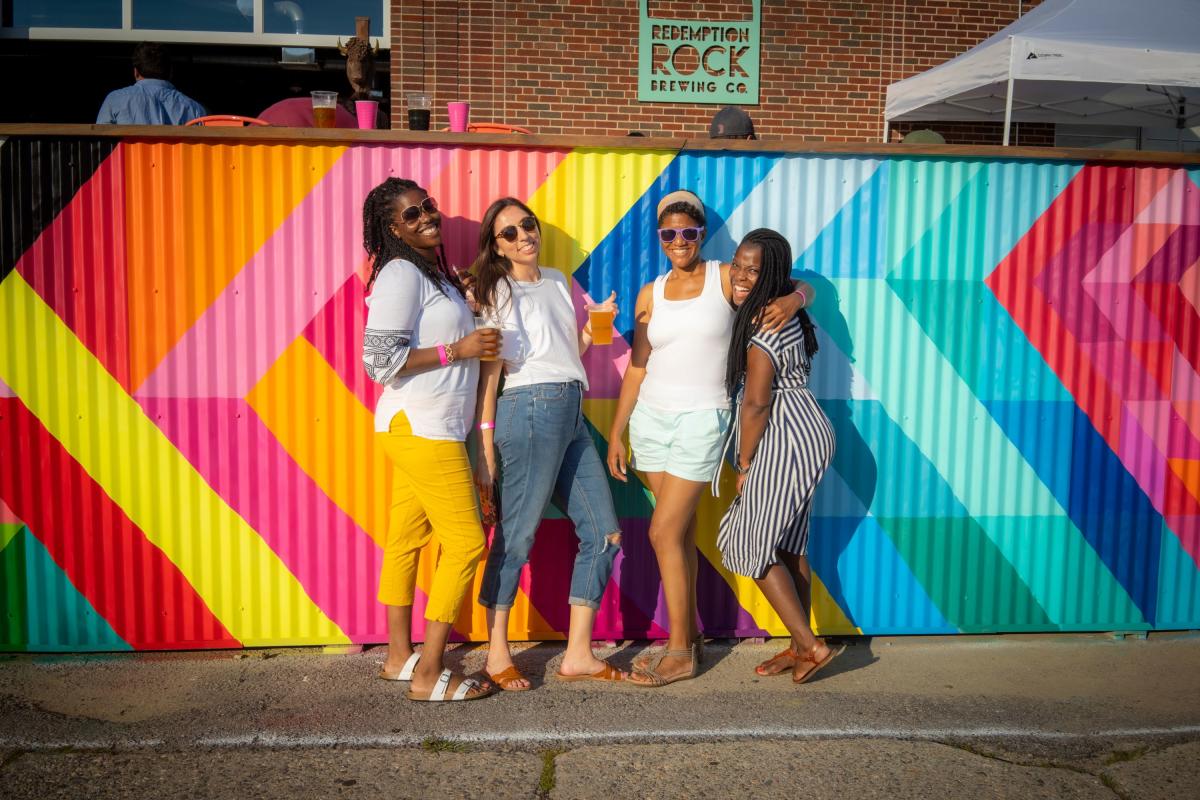 Redemption Rock Brewing Co. photo by Erb/Dufault Photography
"One of the spaces that prioritizes inclusion and creating a welcoming and supportive environment for the LGBTQ+ community is Redemption Rock brewery. They're a company that celebrates the community all year and donates money, time and resources to queer organizations even outside of Pride Week. [It's] definitely a space we encourage folks to go in the city," says Croke.   
Redemption Rock has a special release in store for Pride week, with the drop of its newest beer called "Yass, Honey" and a Pride Beer Kickoff on the evening of Sept. 10.  
---
And although this year's Queer AF: Art & Fashion Show is cancelled due to the pandemic, we'd be remiss not to mention Love Your Labels' annual production, a fundraiser relentlessly focused on inclusion, visibility and representation.  
"I'm passionate about supporting young queer people," says Croke. "We hope that Pride is visible to youth across the region so they can see there is a community of love and support for them wherever they are in their journey of self-discovery."  
Donations and sponsorship for this year's events are always appreciated. The more corporate entities involved, the wider the Pride message is spread and the louder the conversation is heard. Click here to get involved. 
---
Discover more details about these pride events on PrideWorcester.org:
 -  Pride Flag Raising at City Hall
 - SURJ Worcester Presents: Intersections of Whiteness & Queerness
 - 8Gay Professionals Networking Event
 - Pride at New England Botanic Garden at Tower Hill???????
 - 8Worcester Youth Pride Prom (11-18)
 - 11Yass, Honey Pride Beer Kickoff at Redemption Rock Brewing Co.
 - 2Monochromatica (21+) at Electric Haze
 - 9Queer & Sober Gratitude Meeting
 - 4Pride Rally & Queer the Block Party at Beer Garden Worcester