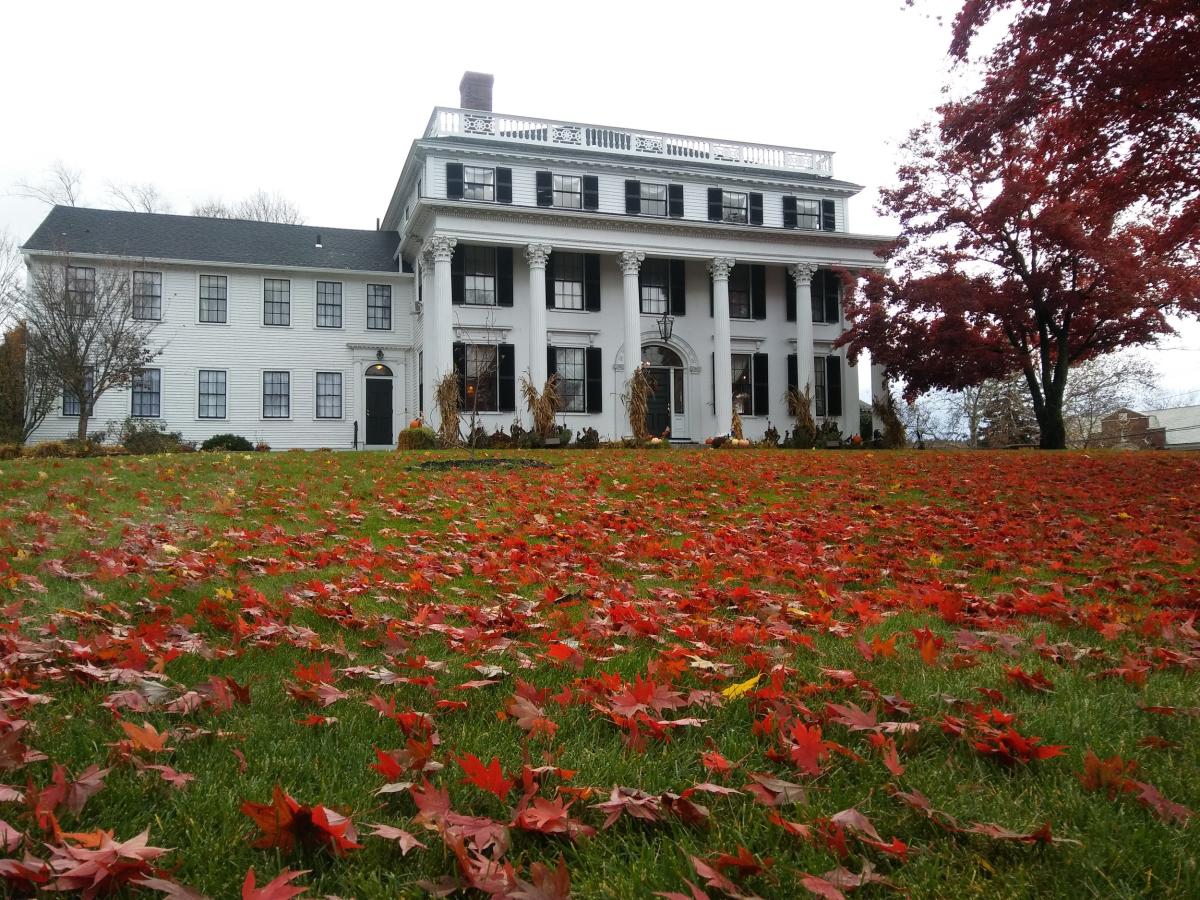 Asa Waters Mansion  
A historic estate venue in Central Mass., the Asa Waters Mansion graces Millbury with luxury and elegance. Ornate décor and well-kept gardens create the perfect backdrop for any autumn gathering.  
---

Cyprian Keyes Golf Club 
Recognized as one of the best clubhouses in New England, Boylston's Cyprian Keyes Golf Club also boasts a versatile indoor ballroom space—utilized for business meetings, bridal/baby showers and joyful family affairs.  
---

The Mercantile Rooftop Bar & Restaurant 
For more casual gatherings and hangouts of the sort, The Mercantile serves up New American Tavern Cuisine, with a rooftop, two 50-seat bars, full-service restaurant and prime time Worcester location.  
---

Oakholm Brewing Company  
This 10-barrel brewhouse isn't just a house for hops, but also an option for wintertime weddings. Oakholm Brewing Co. is located right on Oakholm Farm, a rustic-glam, charming and family-run locale in Brookfield. You can exchange vows under a rustic solid pine arbor, with Lake Quaboag as your backdrop. Guests can also enjoy a late campfire, dance party and lingering after-party under a starry night sky or in the estate game room. 
---

X-Golf Worcester 
No matter the New England forecast, X-Golf Worcester is the year-round sports spot for new and experienced golfers, with nine simulators, beverages, bites, televisions and tournaments.  
---

The Barn at Wight Farm  
Set on four acres in a colonial village setting, The Barn at Wight Farm is a venue of beautifully landscaped grounds, boasting a patio with seasonal dining, a firepit and a manicured field suitable for tent functions. An elegantly decorated bridal suite is incorporated into all weddings hosted here, at which you can also expect expert catering, as this property is part of the Table 3 Restaurant Group. 
---
For a cohesive list of extended event venue options, head here. 
This article was first published in our 2022 Fall/Winter Visitor's Guide. Check out the guide online for more seasonal inspiration.