Live Music
11:30 AM - 12:15 PM: Zack Slik
Raised in a mill town in Central Massachusetts, Zack Slik's music is influenced by the trains, rivers, and characters he grew up with. All performed in a unique one-man band style, Zack brings a mix of American roots, blues, and jugband jazz to his original songs and traditional arrangements.
Ladii Girl grew up in Worcester listening to her mother's band play and singing in her Baptist church choir. Her R&B songs will get you moving!
1:30 PM - 2:30 PM: HoneyComb 
A walking, breathing, anywhere, anytime musical instrument; embracing spontaneity in his beat box performances, and elevating the moment for anyone who wishes to participate and lend an ear. 
Winner of the "Best in State" for CT in the New England Music Awards and Best "New Act of The Year" the previous year - you're not going to want to miss out on seeing this Folk Rock artist, new to the Massachusetts scene. 
The longest running Grateful Dead Tribute band, performing for over 36 years and still trucking' on! nobody does it "Dead"-er than Lobsterz From Marz.
---
Activities and Demonstrations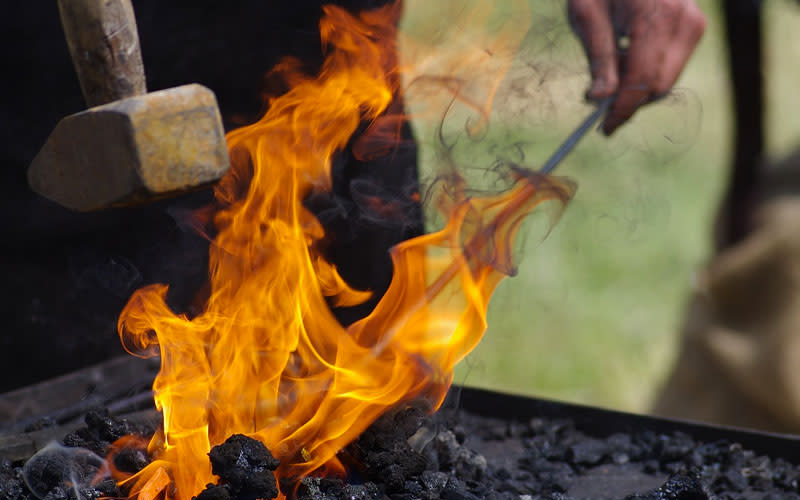 Live BlackSmithing by the WorcShop
An Industrial Makerspace & Business Incubator, the WorcShop is dedicated to promoting creativity. Their live blacksmithing demonstrations will give you an inside look into what they're up to over in Worcester.
Specializing in fine art forms, this non-profit helps local fine artists display their artwork in a variety of venues throughout the community.
A group based and founded on having fun, they play around with black powder, pirating, friends, and smiles from the wee ones. 
A shop out of Medway that offers an eclectic mix of funky, unique items from vintage to hand made, farm house to mid century. They also teach classes like the Art of Silk Marbeling to make beautiful scarves. Handmade Christmas gift anyone?
- Phoenix - Metal/Fire Sculpture
- Face Painting 
- Spencer History Scavenger Hunt
- Photo Booth
- Sand Box for Kids by Bonds
- Chainsaw Wood Carving
---
Performances
Dance/Zumba Performance: 12:45 PM - 1 PM
Comedy Stage Performances: 1:00-1:30, 2:30-3:00, 4:15-4:45
---
More For The Kids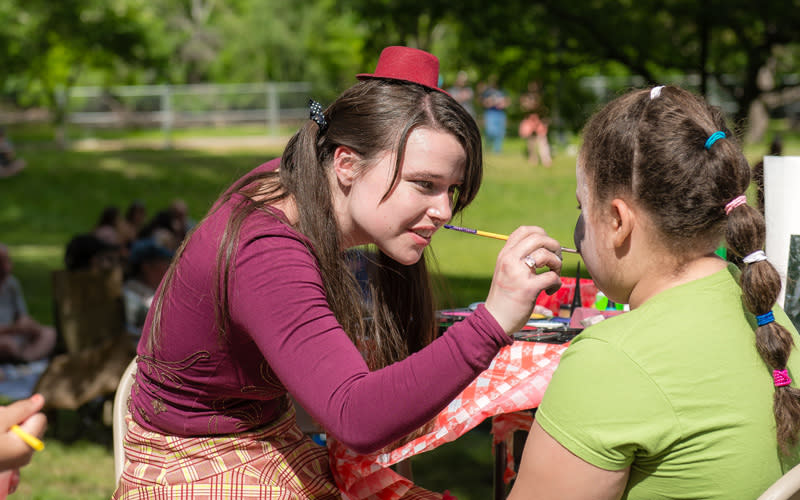 Kids can attend drop-in classes in Stained Glass craft making and painting kindness rocks from 11 AM - 3 PM.
At 11 AM and 11:30 AM Todd Civin will read his book in memory of Spencer French teacher, Philip Delongchamp titled "I Inherited Mr. D's Toe".
The local history Museum will be open for a visit from 11 AM - 3 PM.
---
Beer Garden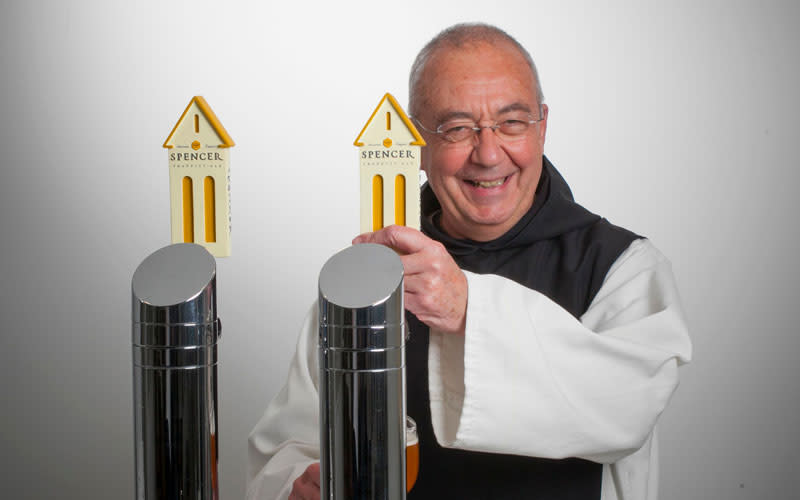 Spencer is the first and only certified Trappist beer made in the United States and was voted #1 best new brewery by Huffington Post & Fox News. Enough said.
Sourcing the freshest hops, local malts, and other quality ingredients, Timberyard brews a large variety of styles from traditional Pale Ales and IPAs to cloudy New England "juice-bombs", fruity Farmhouse ales and funky sours.
All-natural, gluten-free Kombucha full of beneficial vitamins and probiotics produced locally in Worcester.
---
Map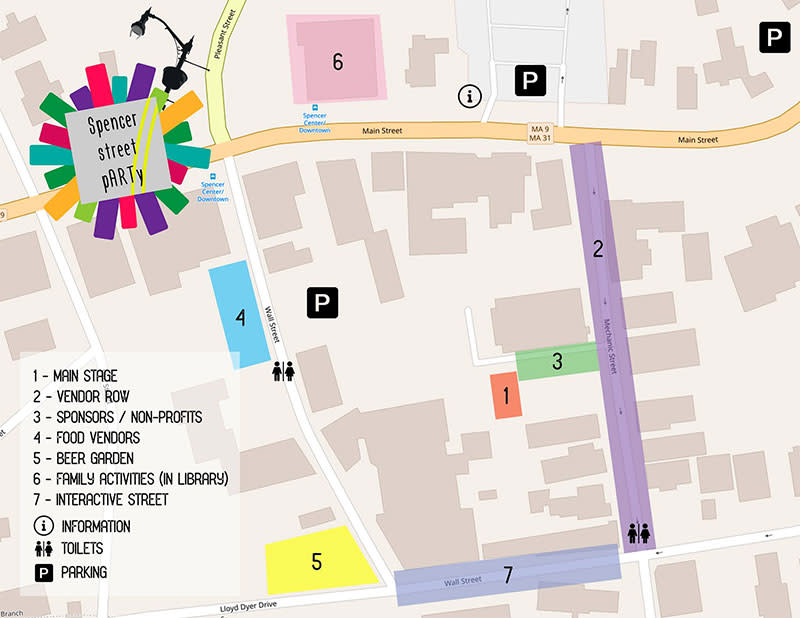 ---
Sponsors
A huge Thanks to Barnstorm Cycles, Cornerstone Bank, Dumpster Services, Alpha Cars, Webster 1st Bank, Kelm's, Bond Construction, and Ahearn Equipment for their Platinum and Gold Level support. Also big thanks to Dancing Hammer Forge, Mercury Wire, Big Y, Black & White Grille, Village Pizza, Kostas Cafe, McDonalds, and Dairy Queen. Thanks to these community supporting local businesses, we are able to create this event for you all for free **Rain date set for Sunday 8/25