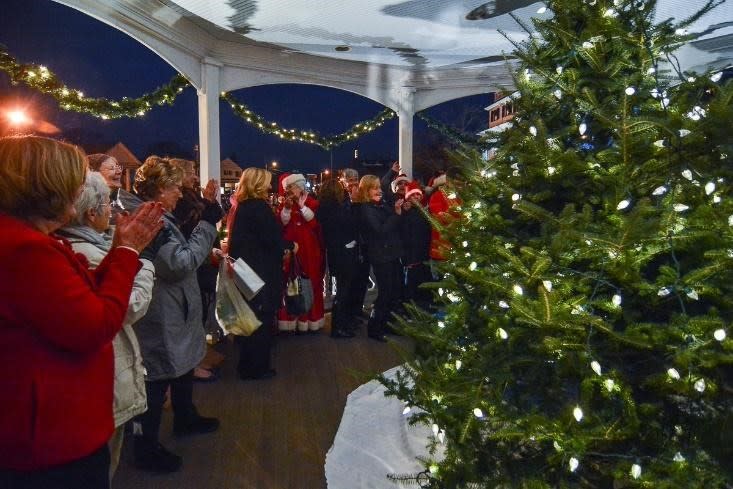 In today's hectic world of holiday mall shopping and jammed parking lots, wouldn't it be nice to experience the holiday season the way it should be?  Well, the town of Sutton will again celebrate the holiday season with its annual Chain of Lights on Saturday, December 1st, 2018. Free vintage trollies will travel through the rolling hills along three routes where local businesses open their doors to celebrate the holiday season with you. You will find many local products, unique gifts, gingerbread houses, entertainment, children's games and activities, and favorite holiday characters, Trolley guides tell passengers about Sutton's historic past and encourage singing holiday songs for all to hear.  
A few featured establishments include:
Meet Santa at Sleigh Bell farm where you can cut your own Christmas tree
Vaillancourt Folk Art where you will find fine handmade Chalkware Santas and other holiday decorations from around the world
Wander the nooks and crannies of The Enchanted Passage bookstore to find unique children's books and toys where you can meet Anna and Elsa of Frozen
Visit Whittier Farms where you will find local farm products, Wormtown Brewery and a petting area
The Grinch has taken up residence at Al's Container Service as the Who's of Whoville teach him the true meaning of Christmas; Toys for Tots drop off center
Bring your skates to Life Song Church and watch an amazing light show
Dudley Gendron VFW will become the Land of the Misfit Toys and food items for sale with proceeds benefiting "from our home to yours"
Community churches and schools open their doors to offer a variety of crafts and giftware
Many other local businesses open their doors to join in the holiday fun with gift selections, children activities and performances.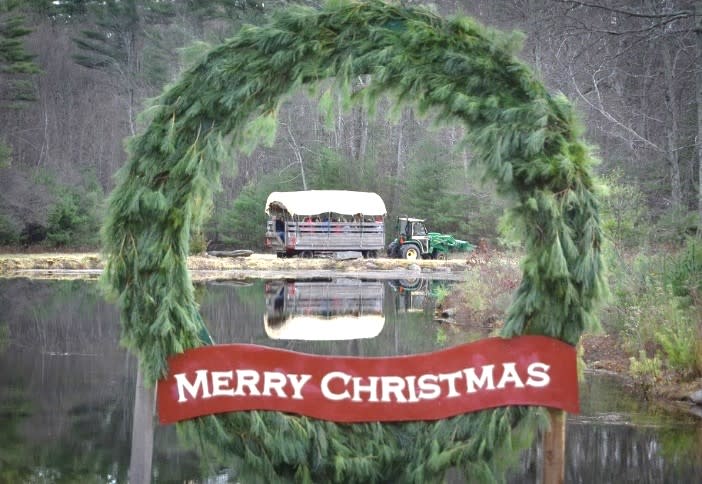 Parking and free trolley pick-up from the Sutton Common at the intersection of Boston Road, Sutton and Singletary Avenue.   Additional parking is also available at Sutton Elementary School, Saint Mark's Church and Blackstone National Golf Course.
Snacks and delicious food will be available at many stops, so make it a full day of family fun and community cheer. When the sun sets the place to be is the Town Common where Santa will arrive for the official tree lighting at 5pm, then head into the First Congregational Church at 507 Boston Road for the famous Lake Ripple Roast Beef dinner open from 5pm-7pm.
Visit Suttonchainoflights.weebly.com or our Facebook page for more information