138 Green St., Suite 5, Worcester, MA 01604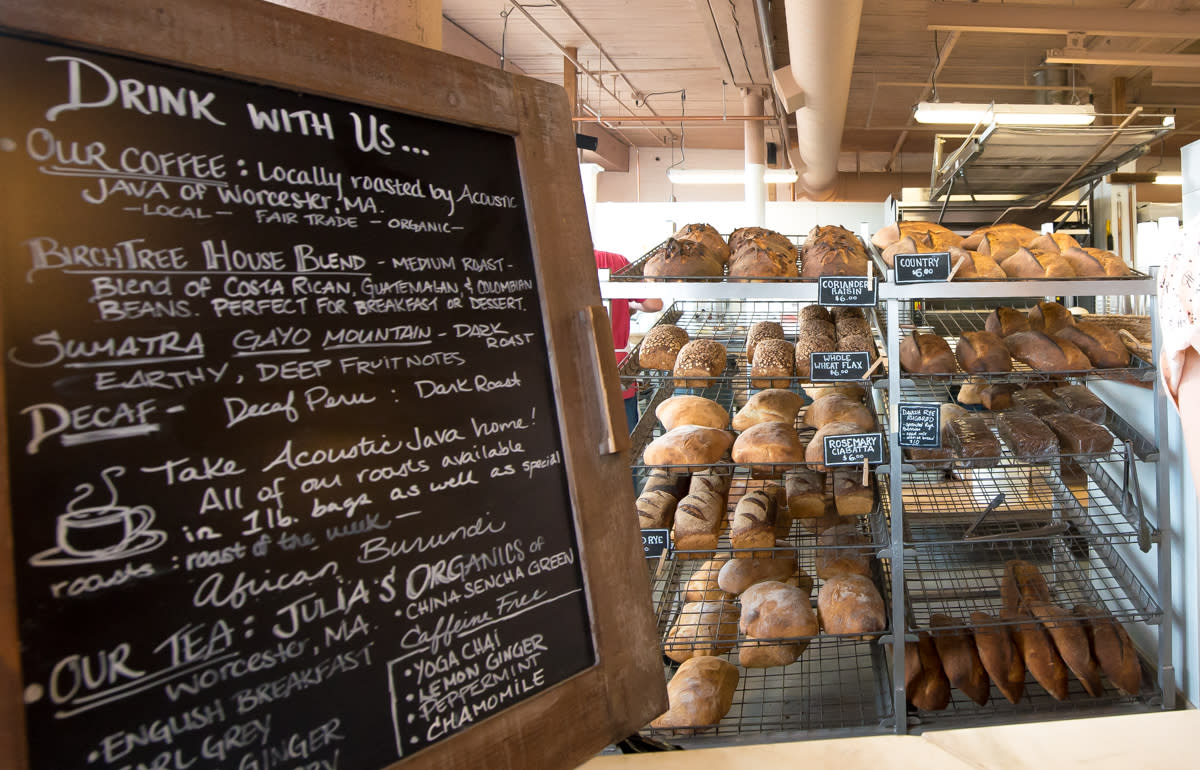 Birch Tree Bread Company bakes up homemade artisan breads everyday which becomes the base for their sweet and savory menu of brunch items. Try one of their unique toast combinations such as coriander raisin with house-made peanut butter, banana, and toasted wheat germ, or the ever rotating selection of quiches and bread pudding options. Pair your meal with an artfully crafted espresso or something from the new beer and wine menu! Check out their bread guide HERE. 
144 North Main St., Worcester, MA
Brunch on Saturdays and Sundays beginning at 10 a.m.
Serving up a farmhouse brunch every weekend, Armsby Abbey has many items to curb your brunch craving. Be sure to try the mac and cheese, customers are crazy about this one! The house made Bloody Mary mix is also a fan favorite; customers can choose from the Bloody Mary bar or make up their own version of this famous brunch cocktail.
12 Cedar St., Sturbridge, MA 01566
Sunday Brunch 10 a.m. - 4 p.m.
A favorite in the upcoming Sturbridge restaurant scene, Cedar Street Grille offers a cutting edge brunch menu in a cozy, neighborhood atmosphere. Traditionalists will be wowed by favorites such as the Hanger Steak & Eggs and Stuffed French Toast and more adventurous types will love dishes like the Jalapeño Chorizo Mac & Cheese. Bonus: they also have oysters on the half shell.
1394 Main St., Worcester, MA 01603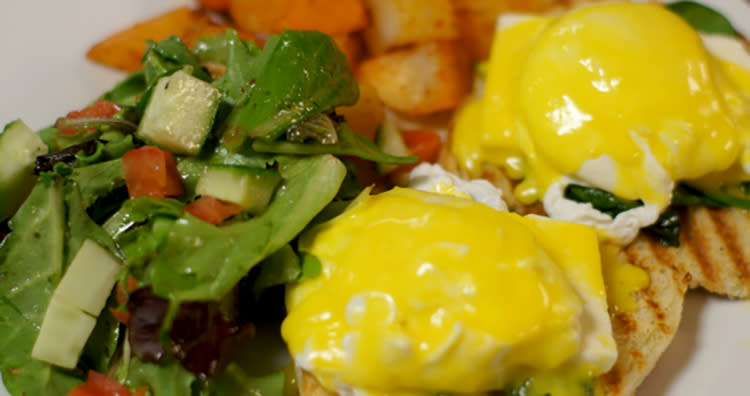 Photo credit: Livia's Dish
For those looking to have an amazing brunch any day of the week, Livia's Dish is your place! Serving up everything from crepes to paninis Monday through Sunday, this family-owned favorite has created a one-of-a-kind experience in Central Mass that combines fresh, delicious food with an always warm, and friendly atmosphere. And they were recently featured on Phantom Gourmet!
102 Green St., Worcester, MA 01604
New to Worcester is The Hangover Pub, New England's first bacon gastro pub! If you love bacon this is a spot you must check out! Their brunch menu includes many classics with a twist that will be sure to cure any hangover. Try the new Red Velvet Chicken & Waffles or the Maple Glazed Ginger Donut with fresh maple glaze, crystallized Thai Ginger, and of course BACON!
66 West Main St., Upton, MA 01568
Sunday Brunch from 10 a.m. to 3 p.m.
This 'rustic chic' spot in Upton is known for serving spirited comfort food along with some creative cocktails (and a Make Your Own Bloody Mary Bar!) and a great selection of craft beers! Their brunch menu includes everything from Pure & Simple Eggs, to salads and sandwiches, to Lobster Mac-N-Cheese. Also be sure to take a stroll through their veggie, herb, berries and butterfly garden in the warm months, rent a kayak, or play some beach volleyball!