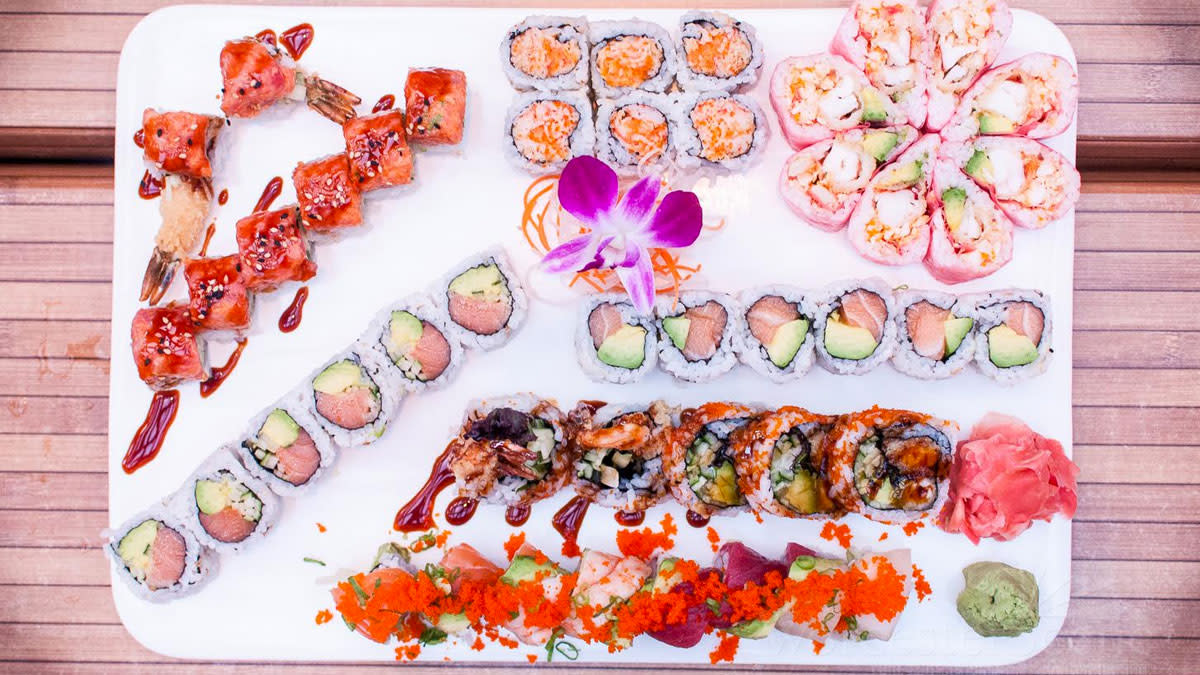 It is not uncommon for clusters of restaurants that target an identical customer base to emerge in close proximity. If you've ever tried to secure a table at Kaizen during Brimfield Flea Market, you'll understand why Baba Sushi had no qualms about opening a Sturbridge location right next door. While both establishments share the same style of cuisine, each provides an experience all its own.
Kaizen, located at 479 Main Street, is family friendly and offers a variety of standard entrees for those who haven't yet come around to the wonders of sushi. Sturbridge's flagship sushi spot even panders to non-sushi folks with rolls like the Bull Goki – Korean marinated tenderloin beef, sweet potato, cucumber and avocado. Kaizen serves as the ideal entry point for curious guests looking to delve into the maki universe.
Baba, located at 453 Main Street, is the perfect place to bring a date. This Sturbridge newcomer caters to sushi purists and seasoned foodies. Order a playful Godzilla roll if you're game for a killer eel sauce/banana combo, or turn up the heat with the Dragon's Breath Maki featuring spicy raw scallops and jalapenos. A visit to Baba is never complete without a round of quail yolk oyster shooters and an order of the Hamachi Kama, a double-baked tender yellowtail jaw.
Special rolls at Kaizen run $8.95-$13.50 while Baba's special rolls will cost you $12.00-$16.00. There's sushi for everyone in Sturbridge! Kaizen will put the novice at ease and the purist will be in heaven at Baba.