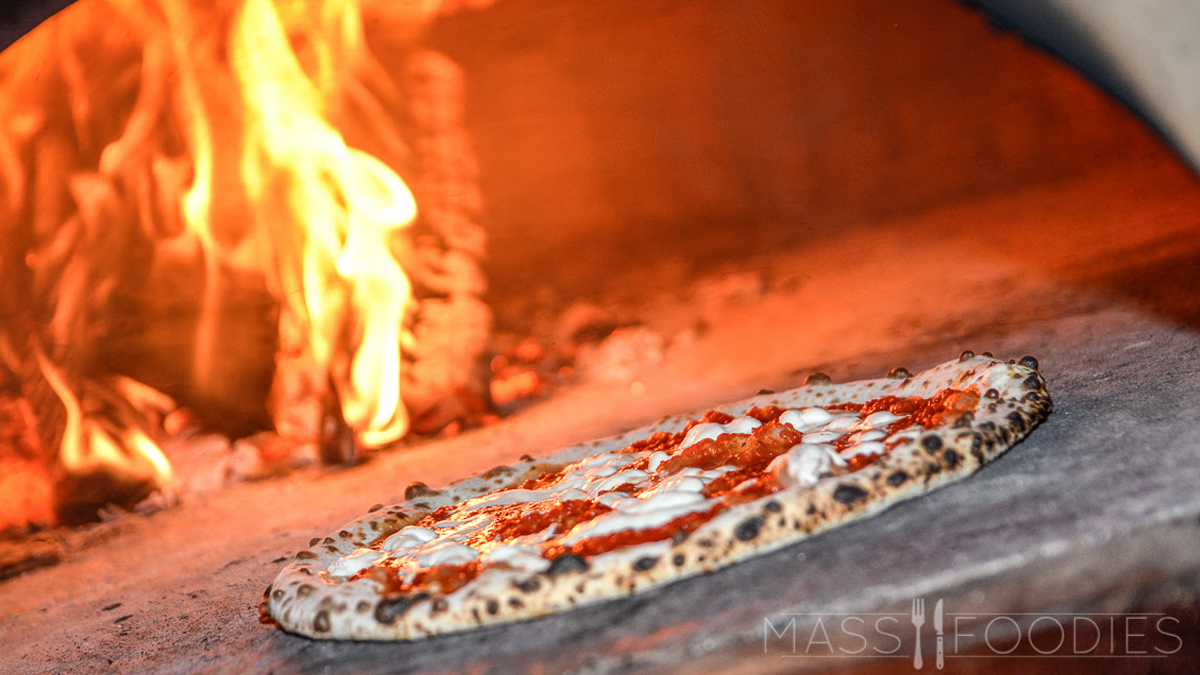 Dacosta's Pizza Bakery (Photo for MassFoodies by Belisle Photography)
The Pioneers of Pizza
If you're looking to explore the pioneers of Worcester's pizza scene, look no farther than The Wonder Bar on Shrewsbury Street. Order a Tomato Sauce and Cheese pie for $10 and soak up 80 years of tradition.
Greek Style Crust 
The Greek community has contributed a great deal (if not everything) to Worcester's distinct pizza profile. No one does Greek style crust better than Jason's Pizza of June Street, established in 1961. A personal 10" pie will run you just $5.50. Bring friends! Order any four pies and get a fifth cheese pizza for free.
Best for Delivery
If you're looking for ease of delivery, Blue Jeans has worked hard to remain relevant for over 25 years. Order online and pizza will appear at your doorstep in no time, or visit the restaurant on Park Ave. and watch the hand tossed dough take shape before your eyes. 
New School Pizza Joints
Worcester is filled with classic pizzerias on every corner. If you've got your heart set on a new school slice, try Volturno, Peppercorn's Grille and Tavern, and Birchtree Bread Co. for a taste of something different.
Share your pizza photos with us and enter to win giveaways to your favorite restaurants! Just tag #CentralMassEats.