Tie the Knot at a Cosmopolitan Downtown Hotel
AC Marriott, 125 Front St., Worcester, Mass.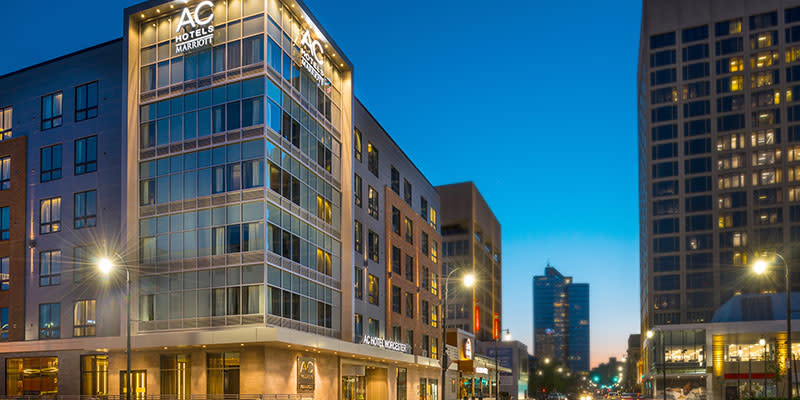 The AC Marriott wants you to go big. With a ballroom that can accommodate over 750 guests, you'll have plenty of room to invite everyone who wants to celebrate with you on your wedding day. Their cutting edge AV equipment and expert wedding planners will make sure you don't have to put out a single fire so you can dance the night away. Plus, their meeting service app means that everything you need to manage your event details and make real-time requests is sitting right in the palm of your hand. 
Bless This Barn
The Barn at Wight Farm, 420 Main St., Sturbridge, Mass.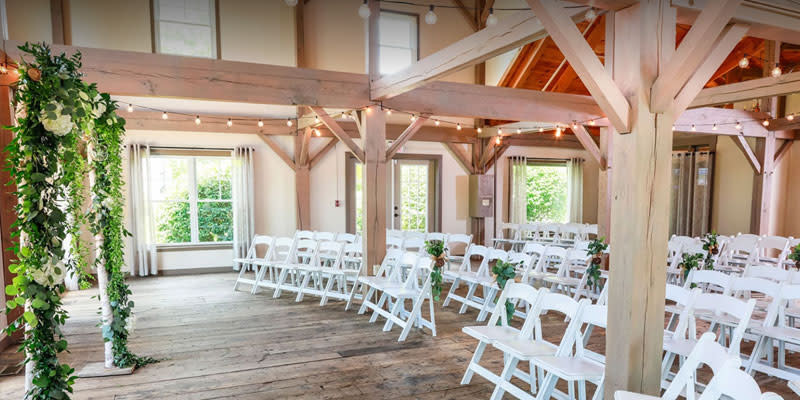 A gorgeous gas firepit adds character to The Barn's outdoor bluestone patio. This space's country elegance can accommodate up to 175 guests who are sure to enjoy nearly four acres of manicured lawn and flower gardens along with a picturesque gazebo. The Barn's post and beam interior includes reclaimed wood, hand painted signs and beautiful canvas prints of local photography. 
Bask in Botanic Bliss
New England Botanic Garden at Tower Hill, 11 French Dr., Boylston, Mass.

PC: New England Botanic Garden at Tower Hill / Carly Michelle

Hold your ceremony in the Secret Garden, Lawn Garden or Limonaia Conservatory followed by a cocktail hour in the Winter Garden or Great Hall. From May through September, your reception will blossom in the stunning eighteenth-century-style glass conservatory for five full hours. New England Botanic Garden at Tower Hill offers access to their own experienced wedding coordinator to help you plan your special day. You are sure to walk away with breathtaking photos that capture the beauty of your love in the gardens. 

 
Say 'I Do' in a Romantic Time-Honored Landmark
The Publick House Historic Inn, 277 Main St., Sturbridge Mass.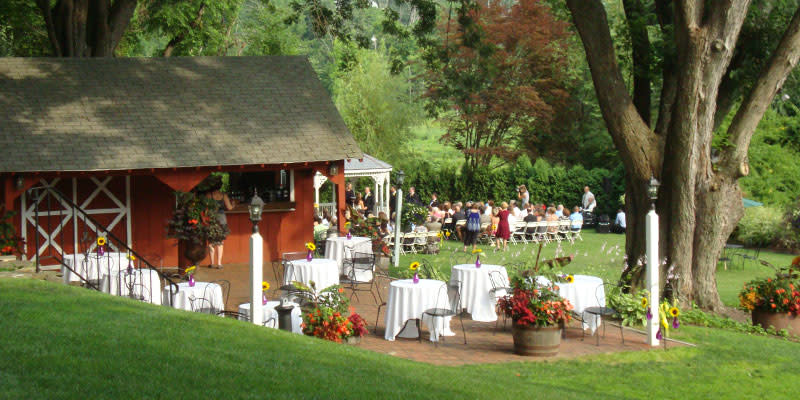 This walls of this historic venue have heard "I do" many times over the past 240 years of hosting weddings. The perfect reviews prove their experienced wedding consultants know a little something about planning the perfect day. The Inn, which opened in 1771 as a gathering place for Sturbridge residents and travelers, has welcomed guests such as George Washington, Benjamin Franklin and General Lafayette, as well as Bill Murray, Susan St. James and John Travolta. Choose from a grand ballroom wedding with with cathedral ceilings, large palladium windows and chandeliers, or an outdoor celebration in the Garden Tent with stone paver floor, brick walkway, chandeliers and beautiful lighting. 
Marry at the Mansion
Asa Waters Mansion, 123 Elm St., Millbury, Mass.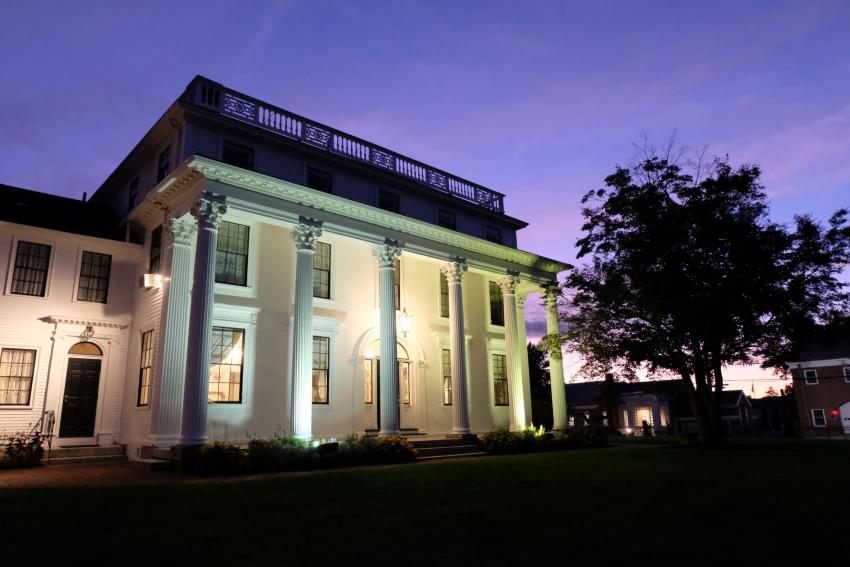 Take your pick between the estate grounds, the bandstand, the towering tree cover or the columned portico for your ceremony. Enjoy cocktail hour on the veranda. It looks like rain? The Mansion's decadent interior will blow your guests away. You can even rent a tent for large scale receptions. The staff is extraordinarily flexible to your needs. This year, they were able to repaint the mansion in the original historic color and are currently restoring existing shutters. Executive Director, Kristen Livoti, feels "we truly made lemonade from lemons and the future is bright at the Asa Waters Mansion."
Paint Unforgettable Memories in a Historic Art Museum
Worcester Art Museum, 55 Salisbury St., Worcester, Mass.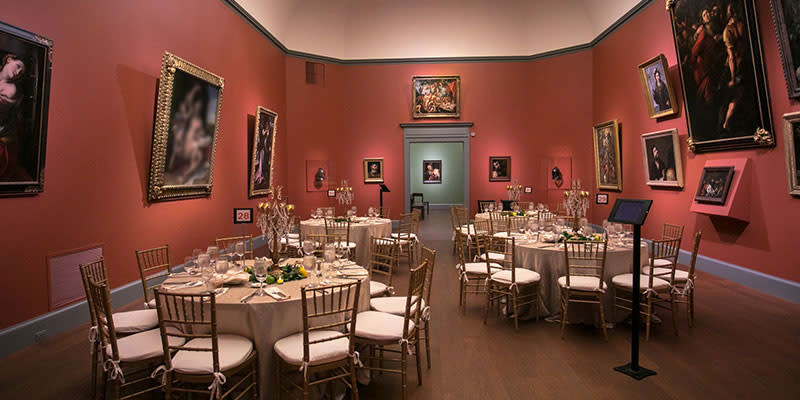 PC: Scott Erb/Donna Dufault

Weddings (including the ceremony) can commence as early as 5:30 p.m. at Worcester Art Museum. A cocktail reception in the space can accommodate as many as 175 guests or 120 for a seated dinner with dancing to follow. Weather permitting, couples can also elect to hold their ceremonies in the Stoddard Garden Courtyard. Keep in mind that WAM is an active museum, so your rehearsal will have to take place during public hours in the days leading up to your wedding. Complimentary engagement photos can be taken by your own photographer once you have committed to the venue. WAM offers unparalleled cultural elegance and ample experience when it comes to planning. 

 
Plan The Perfect Wedding on Rolling Hills and Pastures
Salem Cross Inn, 260 West Main St., West Brookfield, Mass.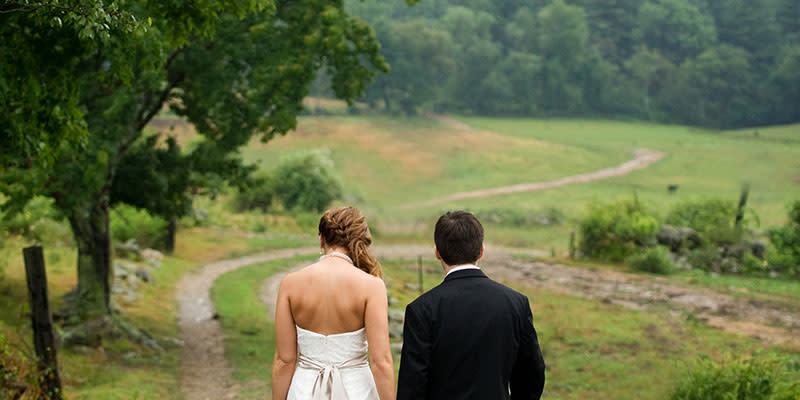 Do rolling hills and pastures dotted with grazing cattle, stone walls and cart roads sound like the setting for your dream wedding? Then Salem Cross Inn is your place. The rustic post and beam barn and colonial home are set on 600 acres of magnificent countryside, where you can take your guests on a horse-drawn wagon throughout the pristine grounds. The food prepared at the on-site restaurant uses the freshest local ingredients, often picked right from their own gardens. Get in touch today for a complimentary wedding consultation. 
Walk Down the Aisle to the Tune of a 3,504-Pipe Hook Organ
Mechanics Hall, 321 Main St., Worcester, Mass.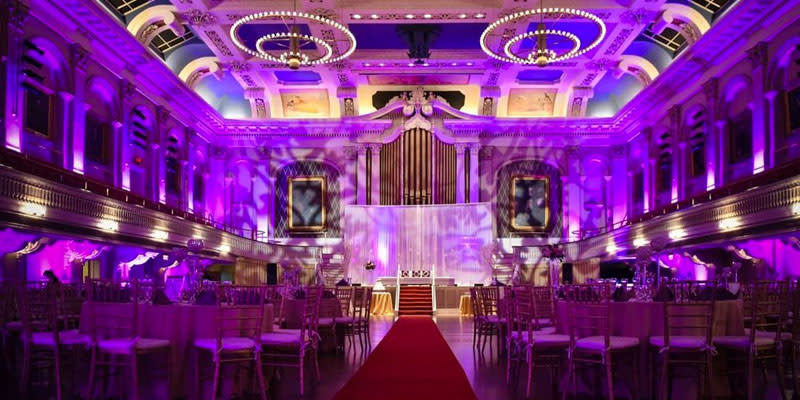 The acoustic character of Mechanics Hall sets it apart from any other venue in the city (and frankly, the world). Along with the organ, the Great Hall is also home to two Hamburg Steinway concert pianos. This venue's distinct architecture landed it on the National Register of Historic Places, and you can even take your engagement photos in the pre-Civil War performance space. Private rooms for prepping or entertaining children are aplenty. Brides and grooms are free to select their own vendors, including the caterer.
Get Hitched in the Gilded Age
Tuckerman Hall, 10 Tuckerman St., Worcester, Mass.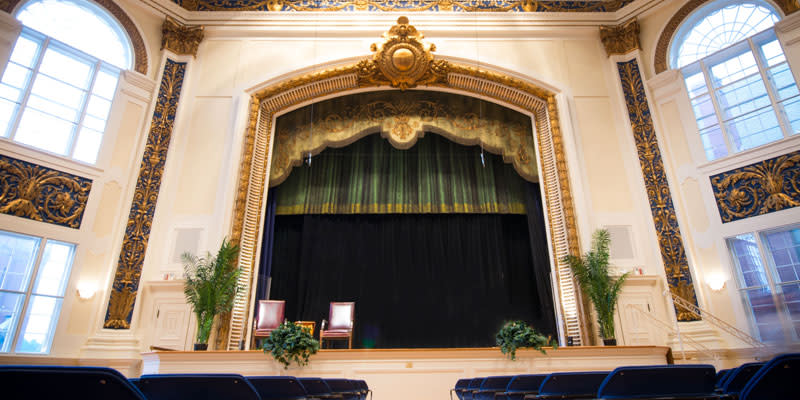 Tuckerman Hall offers timeless beauty and fierce attention to detail for up to 200 guests. The building was designed by Josephine Wright Chapman in 1902 as a clubhouse for the Worcester Woman's Club. Now, Tuckerman Hall is the home to the Massachusetts Symphony Orchestra and a steady stream of remarkable weddings. Your guests will not forget the 40' ceilings or the care of a truly professional staff. 
Beechwood Hotel
Beechwood Hotel, 363 Plantation St., Worcester, Mass.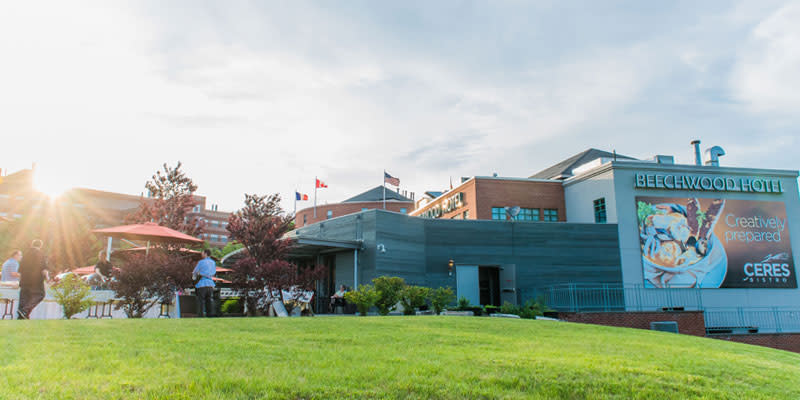 Thanks to their boutique style, this AAA Four Diamond-rated hotel offers unique custom-tailored wedding experiences. Exchange your vows in the historic Victorian-style Maria Gill Wilson Chapel, which features a hand-carved wood ceiling, graceful wainscoting and beautiful stained-glass windows. Combine this magnificent décor with the soaring cathedral ceilings of the 4,200 square-foot Grand Ballroom and have your breath taken away! There are also plenty of stylish guest rooms at this luxury boutique hotel to accomodate your guests. 
Take the Plunge with a Showstopper
The Hanover Theatre, 2 Southbridge St., Worcester, Mass.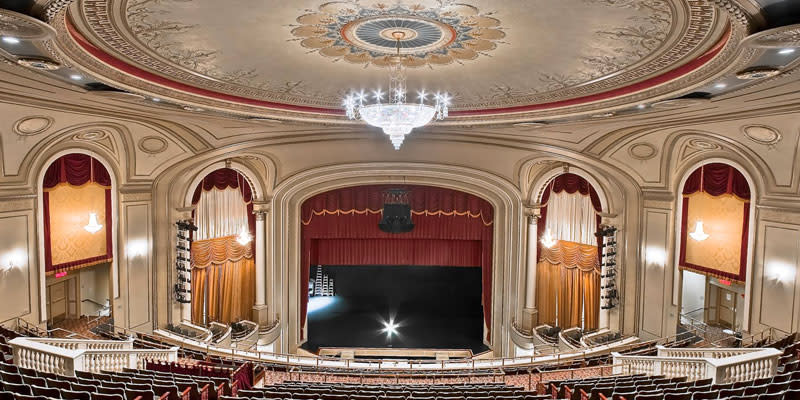 The Hanover Theatre & Conservatory for the Performing Arts offers a variety of guest experiences for your wedding day. Two brand new unique event spaces make for easy access to the theater's upper lobby and can accommodate up to 250 people. The historic lobby itself boasts glittering chandeliers, antique mirrors, and a granite crafted bar for up to 150. From the promenade, attendees will look down on the historic space below from a perch reminiscent of the 1920's with enough room for a seated function of 200. 
Make New Traditions in Main South
New Tradition Co., 7 Jackson St., Worcester, Mass.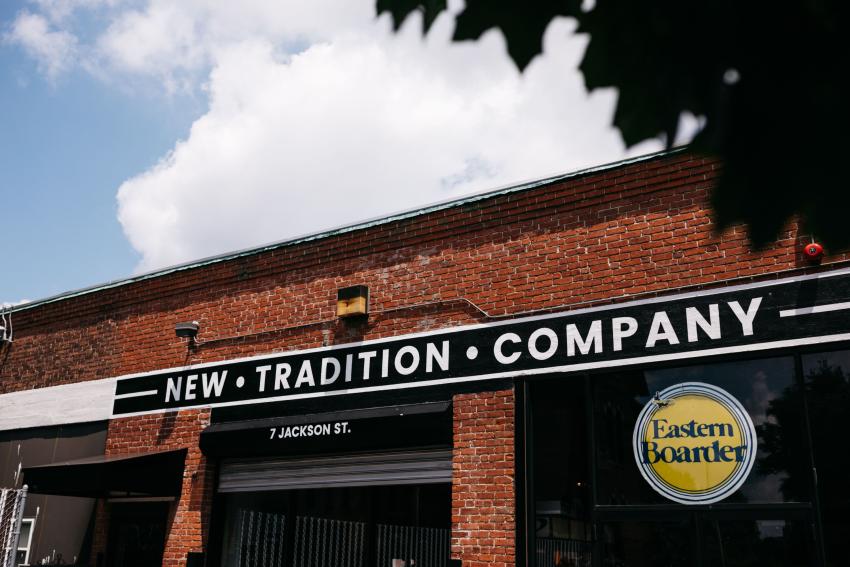 PC: Joseph Gonzalez-Dufresne

Couples looking for an industrial vibe will appreciate New Tradition Co., a fresh event space adjacent to Eastern Border that doubles as a CoOp moto shop. When they aren't hosting bike shows, the former warehouse is a perfect showcase for balloon and floral installations from nearby Fivefork Farms and boasts plenty of room for food trucks in an adjacent lot. New Tradition offers the setup for a full wet bar. Owner Joe Weiss also moonlights as a rockstar in the nationally renowned band Four Year Strong.

 
Welcome Your Visitors at an Urban Riverfront Park
Blackstone Heritage Corridor Visitors Center, 3 Paul Clancy Way, Worcester, Mass.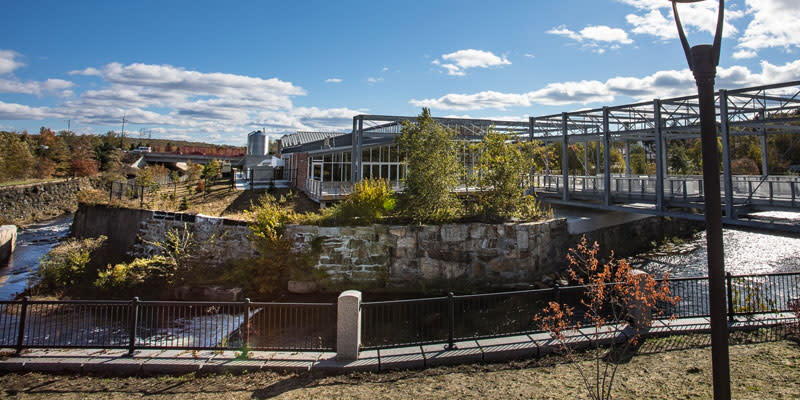 The BHC Visitor Center is the city's newest cultural destination in addition to serving as the gateway to Blackstone River Valley National Historical Park. The BHC Visitor Center has 3,000 linear feet of elevated boardwalks, walking paths and open bridges as well as a handcrafted waterwheel to mark the entrance to a sprawling exhibit hall.