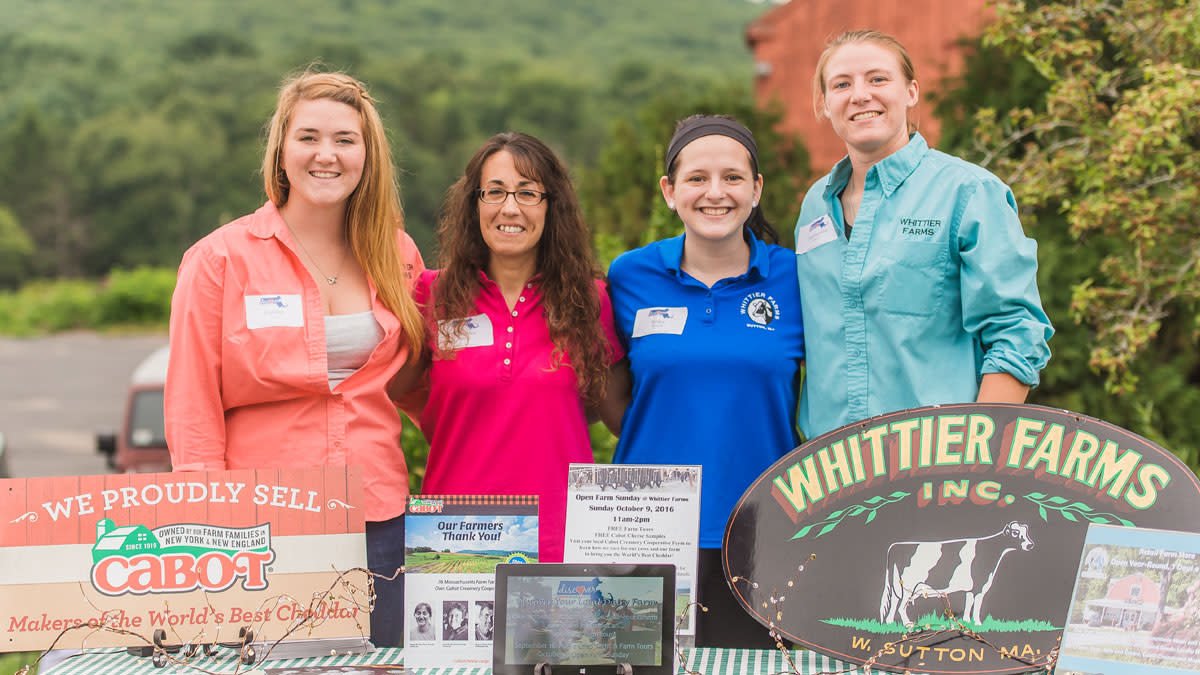 City Folk Are Heading Back to The Country
With farm and ranch families comprising less than 2 percent of the U.S. population, and a noticeable rise in suburban sprawl, both rural and city dwellers are seeking more closeness to each other. A perfect storm consisting of a disconnect from nature, a declining family farm economy and a greater corporate reach has been sending city folk back to the country, and farmers are welcoming them with open arms. Americans now desire fair-trade, organic and eco-friendly products and services. This hunger to understand food sourcing and get back to a simpler way of life has led to the newest trend—agritourism.
What is Agritourism?
Providing a bridge where farmers and consumers can unite, agritourism is a way for people to experience life in the country and learn where their food comes from and how it is processed. Tourists are encouraged to engage in multiple activities such as picking their own fruit and vegetables, blacksmithing and going on nature walks.
Supporting Local Farms
These activities are not just leisurely pursuits; they also have a significant economic impact on the farmers. According to the National Tour Association (NTA), an estimated 62 million people in the U.S. will vacation on a farm, ranch or vineyard each year. The 2007 U.S. Census of Agriculture stated that income from agritourism had grown from $202 million in 2002 to $566 million in 2007. Farmers highly depend on this industry," said Louise Woodard, president of Brookfield Orchards in North Brookfield, Mass. "[Agritourism] brings revenue to the farms that depend on wholesale or retail sales."
Where Massachusetts Ranks
Massachusetts, for example, has one of the largest remaining farming communities, ranking 6th in the nation for the number of farms with a Community Supported Agriculture (CSA), an increase of 95 percent since 2007. During this same period, agritourism in the state grew 127 percent. In addition to its economic impact, agritourism provides an education that otherwise would be culturally lost. Children and adults alike are exposed to everyday and seasonal processes.  Discover Central Massachusetts, an organization that represents the tourism and hospitality industry in that region, supports the effort to bridge the gap between farmers and consumers.
Education and Seasonal Experiences
"Agritourism is a critical piece to the Central Massachusetts' economy," Christina Andreoli, President of Discover Central Massachusetts said. "With the large number of farms, orchards, breweries, and vineyards established here, agritourism provides for sustainable products for the local food supply while preserving agricultural heritage. Many farms and orchards in our area also offer educational opportunities, seasonal experiences such as hayrides, and new uses of the land for activities including obstacle course racing and disc golf." 
Seasonal Activities
Brookfield Orchards is just one of many orchards where visitors can pick their own apples — an experience that brings people that much closer to their food. There, children can learn how apples are grown and what's involved with harvesting, refrigerating, sorting and packing.  More information and a list of the pick-your-own orchards in Central Massachusetts can be found here. Agritourists can also observe the harvest by season. Other farms may specialize in anything from maple sugaring in the spring to pumpkins in the fall. Some also offer nature walks and wagon rides, giving visitors the opportunity to view the grounds and enjoy the beauty of the crops in full bloom. "Agritourism is a great way to make memories and bring families out," Woodard said. "Many come back year after year."