Wine Dinner Takeover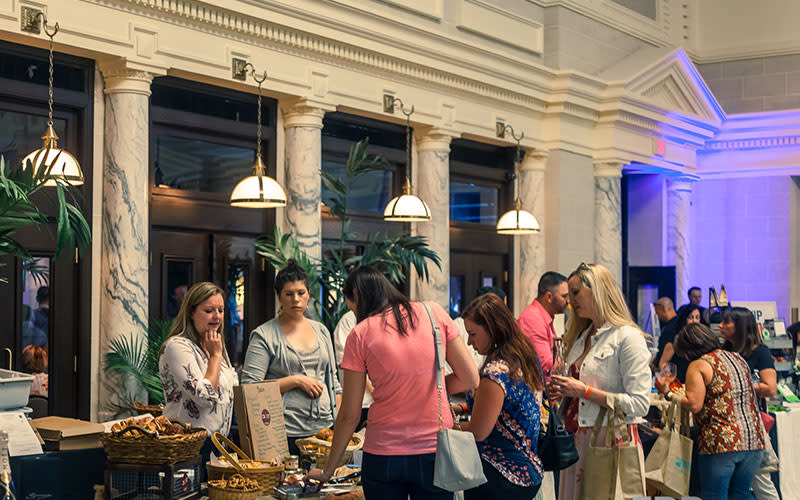 The weekend's events kick off Friday, September 13th with a special "wine dinner takeover" at Lock 50 Restaurant & Wine Bar in Worcester's revitalized Canal District. Lock 50's Executive Chef Tim Russo will create a multi-course meal paired with exclusive wines chosen specifically for the evening's menu. A silent auction to benefit Why Me / Sherry's House will also be held where participants can win fabulous wine-related prizes.
---
The Grand Tasting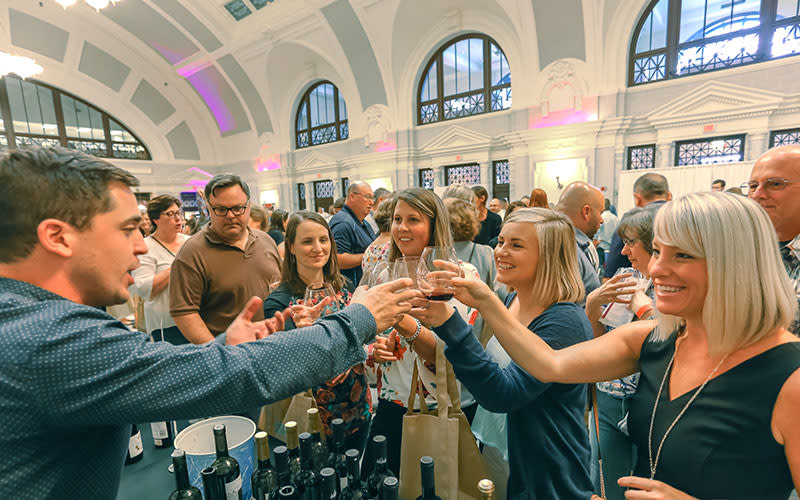 On Saturday, September 14th, taste and learn about a variety of wine at the Festival's main event, the signature walk-around Grand Tasting. Held in the Grand Hall at Worcester's Union Station, guests will have the opportunity to sample over 600+ wines from around the world. The Grand Tasting is a carefully crafted and curated event where guests can engage with vintners, wineries and distributors to learn the details and nuances of each wine. Fabulous food from local restaurants and artisanal food purveyors will also be available, as well as selected craft beer and even some non-alcoholic beverages.
---
Special VIP Experience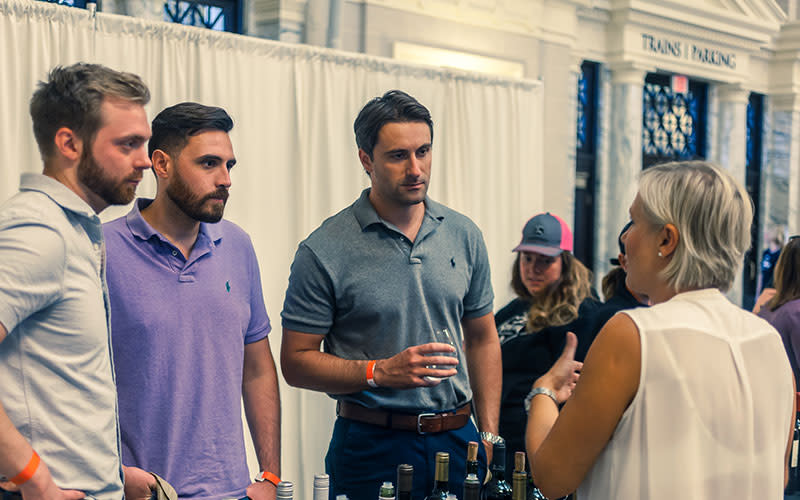 A very special VIP Experience is available at the Festival's Grand Tasting. VIP Ticket Holders will be admitted into the Hall before it is opened for General Admission, allowing for an advanced tasting of all the wines in a less hectic environment. Then, once general admission begins, the VIP Experience continues in the VIP Lounge where VIP Ticket Holders will enjoy a multi-course, small tastes menu paired with exclusive wines. Immediately following the plated pairings, the VIP Lounge will remain open for additional exclusive wine tastings and relaxation for the remainder of the Grand Tasting. VIP Ticket Holders also receive a crystal Riedel wine glass as a special gift, as well as being eligible to win many other exciting gifts.
---
A Chance to Win 100+ Bottles of Wine!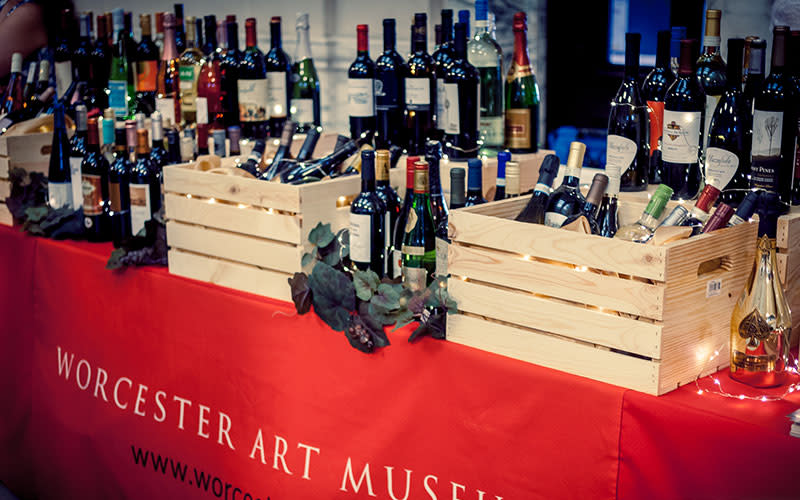 The Grand Tasting also includes the very popular Worcester Art Museum Wine Raffle where one lucky participant can win the Grand Prize of 100+ bottles of wine. Tickets for the raffle are available for purchase the day of the Festival or may be pre-purchased at the Worcester Art Museum Guest Service desk any time prior to the Festival.
On both Saturday, September 14th and Sunday, September 15th the Festival will partner with local restaurants to hold Champagne and Mimosa Brunches as well.
---