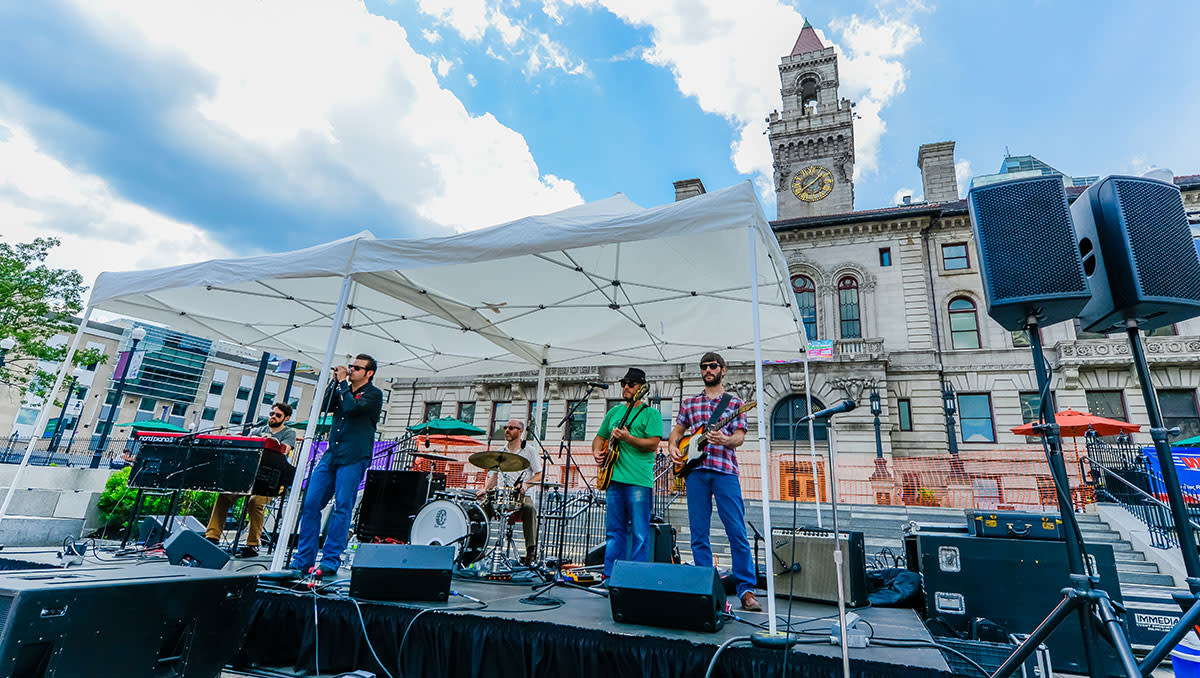 The City of Worcester and the Worcester Cultural Coalition are excited to announce the return of the Out to Lunch Festival and Farmers' Market series on June 20, 2019 through August 29, 2019 on the historic Worcester Common Oval. The festival will take place Thursday afternoons from 11 AM to 2 PM each week, with the exception of July 4th.
The Lineup
This year's performance lineup spotlights top performers from past festival seasons as well as several new faces. Each week, the music style varies from danceable drum beats to lively country to timeless tunes. In addition to main stage talent, Out to Lunch will feature prominent Intermission acts from community organizations and local creative groups.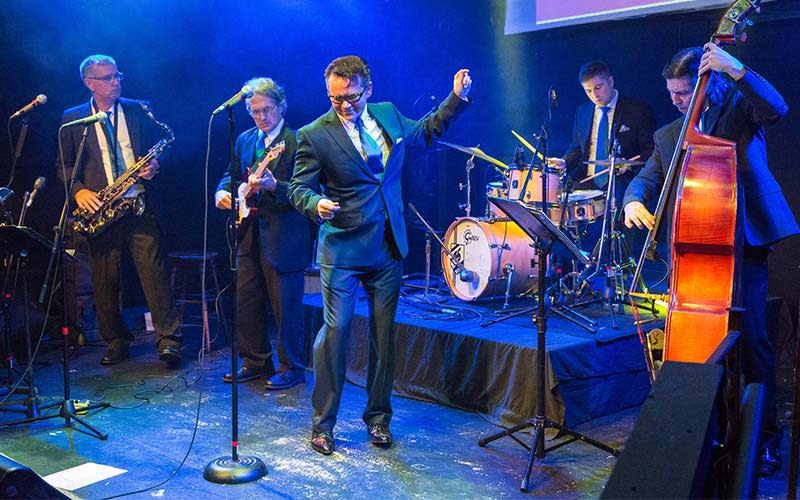 This dynamic ensemble of talent features multi-award winning singer Dale LePage. Dale LePage and the Manhattans provide a fresh and highly creative approach to the Great American Songbook. By boldly infusing jazz and swing, this fun band showcases the best music of the Mad Men generation. A local icon, Dale LePage holds many awards including: 2 Time Male Jazz Vocalist Of The Year (New England Music Awards Nominee), 8 Time Entertainer of the Year Massachusetts Winner (Worcester Living Magazine), 7 Time Best Jazz of the Year (Pulse Music Awards Nominee), and more.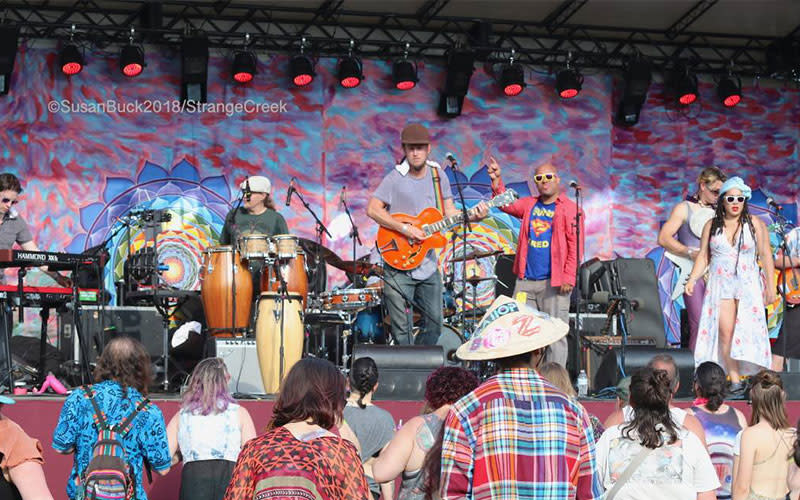 Fueled by their passion to explore beyond the edges of traditional musical boundaries and with their diverse ethnic and musical backgrounds, the Alchemystics blend reggae, politically infused hip-hop, gritty soul, hard-driving rock, and pulsing Jamaican, Cuban, and Trinidadian rhythms into an utterly unique and distinctively original new sound. The result is modern-day roots music with global appeal – an alchemy of ancient musical traditions; intricate, intelligent wordplay; elementally raw soul; irresistible hooks; deep, driving rhythms; and old-school vocal harmonies – fired by the Alchemystic's unique blend of intensity, passion, and sheer artistic chemistry into a powerful, contemporary, and unmistakable sound.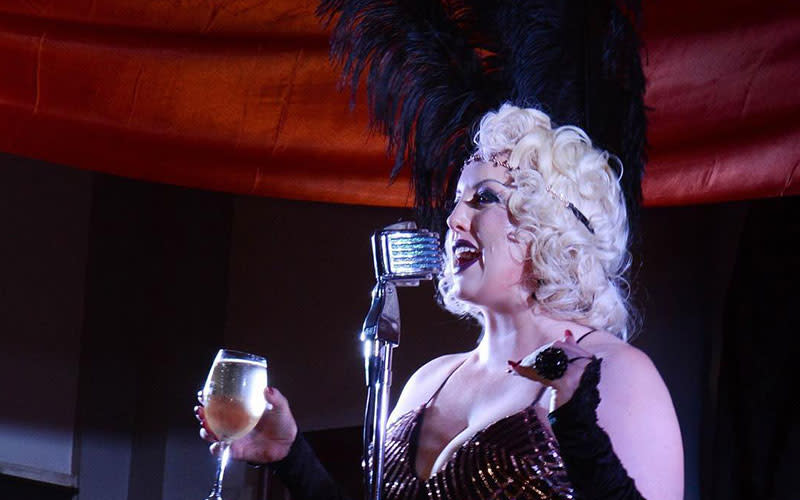 Niki Luparelli's unique Old Hollywood style ranges from jazz and cabaret to Bowie and Bond. Niki Luparelli presents a David Bowie repertoire that is out of this world. Inspired by the rock and new wave icon, the band brings fans a swanky twist on musical magic! Evoking the icons of the past, with a pinch of humor and a dash of delightful panache, Niki Luparelli offers audiences a dynamic experience.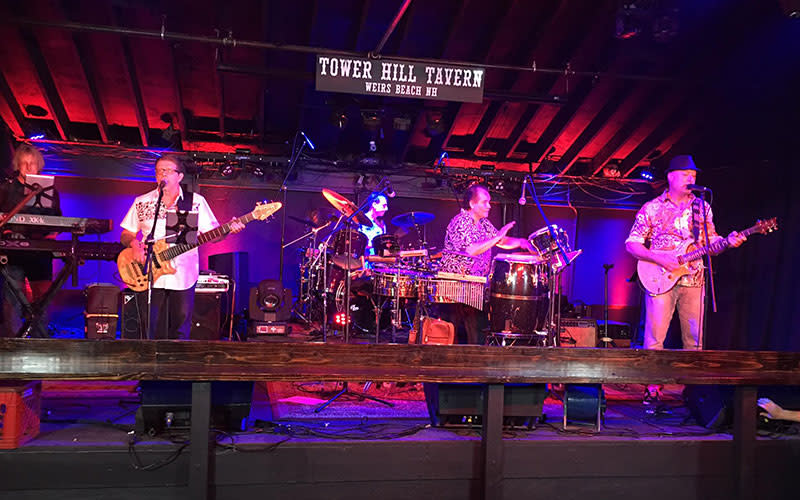 Abraxas is the ultimate tribute to the music and spirit of Santana. Veteran guitarist, Ed Antonelli pays tribute to the sound and the feel of Carlos Santana. The band, inspired by renditions from over five decades of Santana hits, presents virtuoso instrumentals during their repertoire of invigorating and energetic tunes.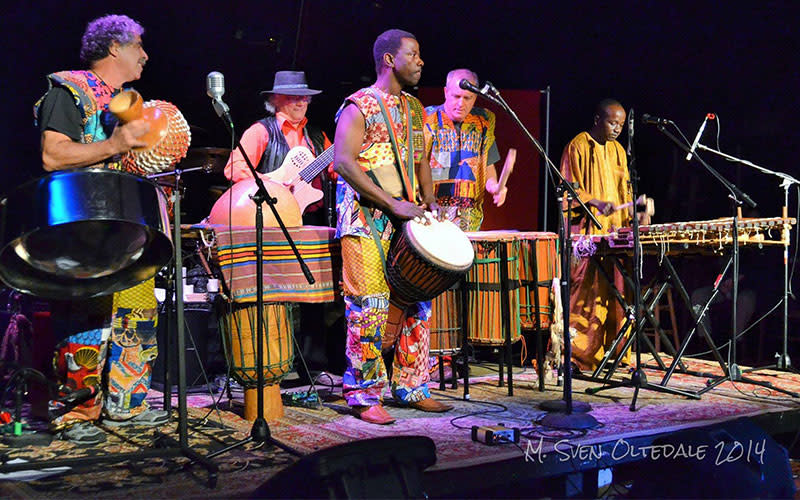 Crocodile River promotes African and African-influenced music including Brazilian, Caribbean and Flamenco by connecting their roster of distinguished performers with audiences of all ages, backgrounds, and experiences. Their goal is to share music that informs, connects, and inspires. Crocodile River Music's enthusiastic energy and participatory dynamic make for a lively show.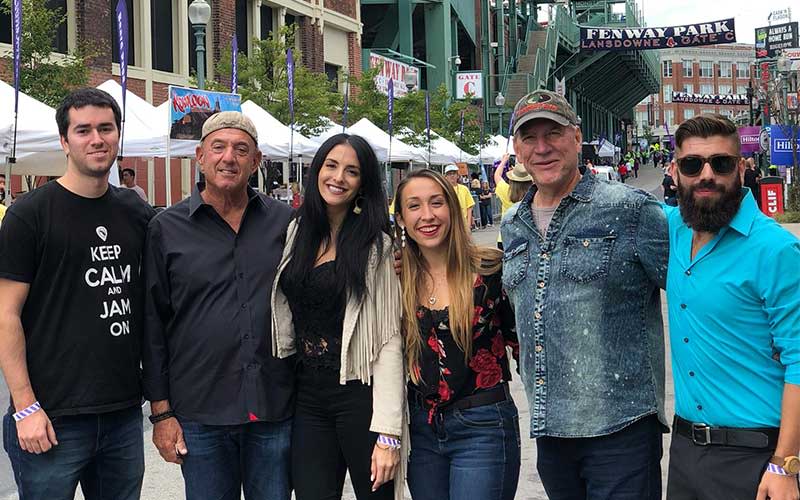 Serving up the best mix of top 40 country and pop music in Central MA, Whitney Doucet and the Moonshine Band combine country, blues and rock to create an unforgettable repertoire. The group tours around Central Massachusetts year-round and frequents Worcester mainstages often. Combining expert musical talent with robust vocals, Whitney Doucet and the Moonshine Band isn't your everyday country band.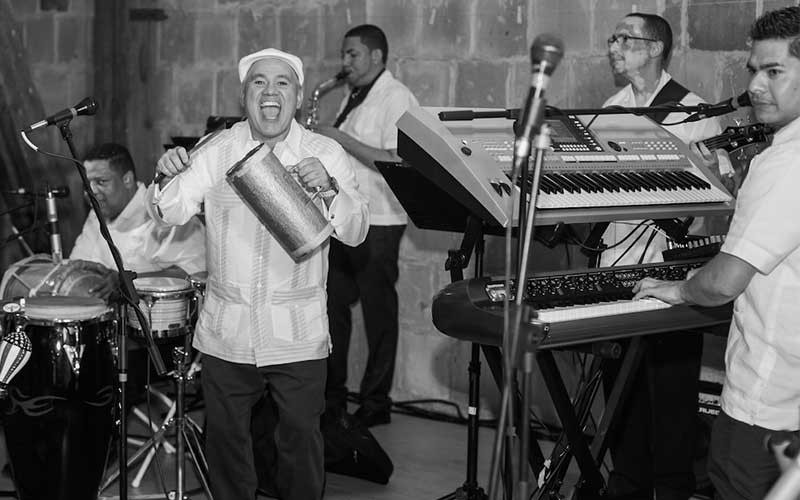 Grupo Frantasia is the brainchild of multi-instrumentalist Angel Wagner. Originally from the Dominican Republic, Angel Wagner began his career playing with a cheese grater and fork! Angel Wagner provides traditional island entertainment for all people and much of the music is performed on original, handmade indigenous instruments. The extensive repertoire includes original and cover songs from the Caribbean and Latin America. Also represented are Cuban styles, Dominican Merengue, Puerto Rican Bomba and Plena, Colombian Cumbia, Mexican Mariachi, Calypso, Reggae, and Salsa music.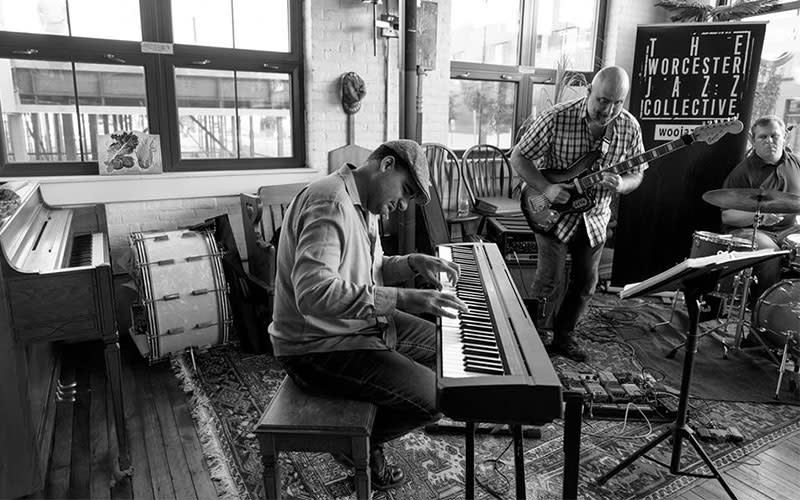 The Worcester Jazz Collective is an award winning group that explores jazz and its many forms. The WJC is built around the core of baritone guitarist Tom Lubelczyk, bassist Geoff Oehling, and drummer Tom Sperars, with a range of guest musicians at each performance. The group's repertoire spans the genre of jazz from traditional to contemporary along with a mix of popular and classical music. The WJC was formed in 2014 and since its creation, it has been a showcase for the many wonderful musicians that make up the Worcester jazz scene.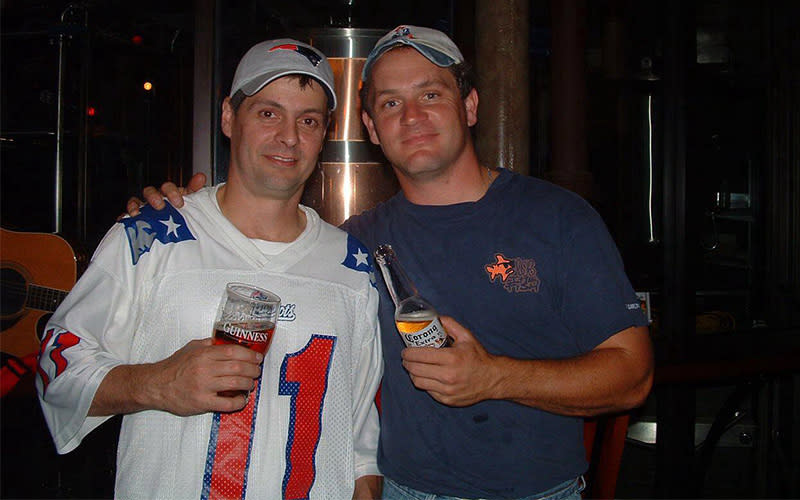 The Drunken Uncles are two seasoned music professionals from the Central Massachusetts area that play acoustic pop, blues, folk, and classic rock. Tom Hurley sings and plays rhythm guitar while Robin Steiger polishes it up with his masterful lead guitar and rich backing harmonies.
---
Be sure to sign up for the Cultural Coalition's Bi-Weekly Newsletter to find out more and stay up-to-date on the season all summer long by following the Worcester Common Oval on Facebook and Instagram!
The Out to Lunch Festival and Farmers' Market is produced by the City of Worcester and Worcester Cultural Coalition with generous support provided by Discover Central Massachusetts, Charter 3 TV, Polar, Worcester Regional Transport Authority, WICN, Unity Radio and Immedia.