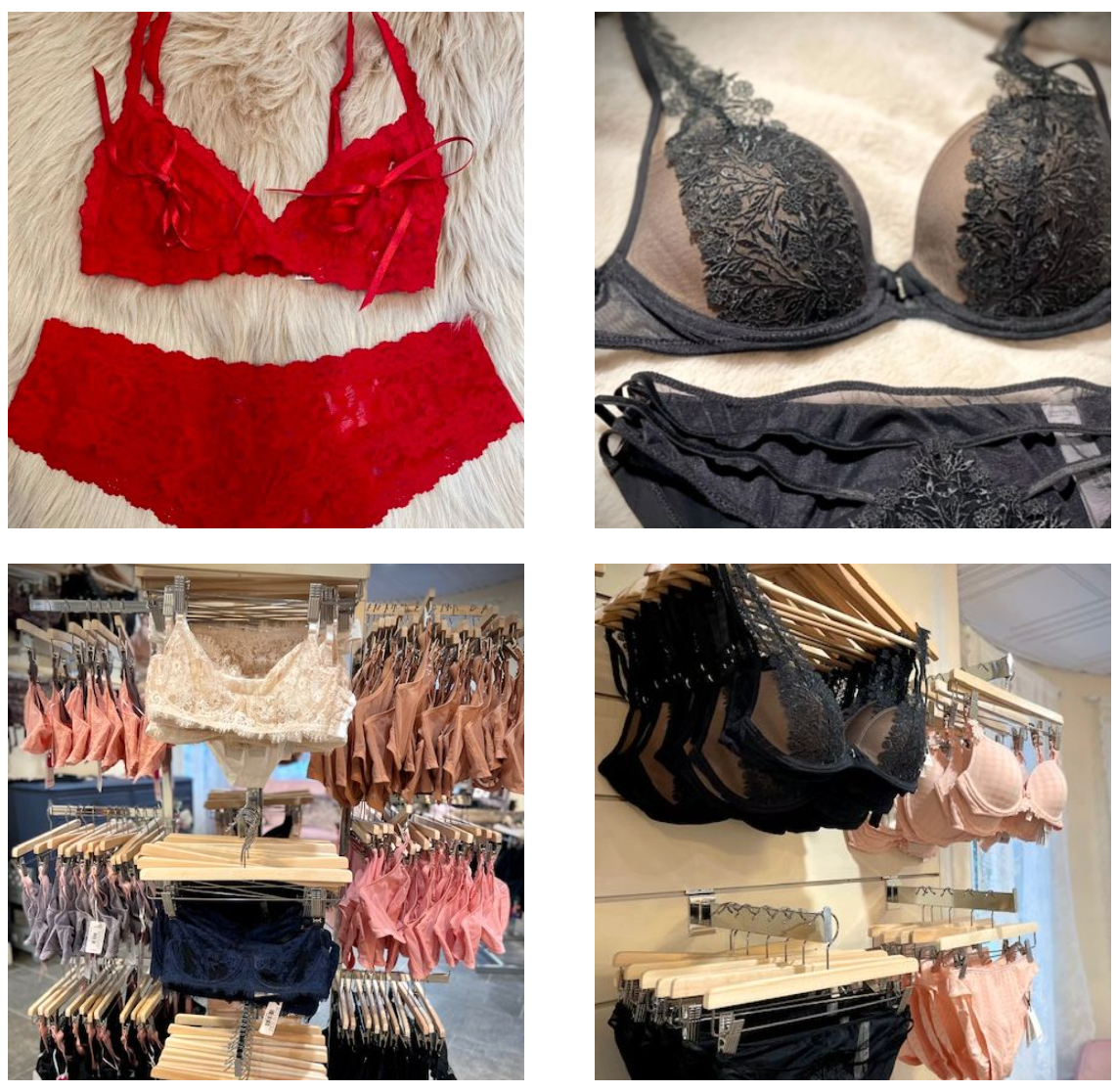 The most recent small business to call this section of the city home is The O Shop (@theoshoponline), located at 10 Richmond Ave. – a lingerie and intimates boutique specializing in bra fitting and items focusing on sexuality and wellness. "Although we have lots of basics and daily wear items, we definitely have some racier items, too" said shop owner, Stephanie Ramey. "Lingerie can help you feel confident and sexy and having a consultant to help you find items for your specific body type makes all the difference."
 
In addition to lingerie, the boutique carries a variety of products intended to enhance pleasure, ranging from Ph balanced lubricants to stimulators. "Intimacy and pleasure are important to general wellness," said Ally Gago, health and sexuality consultant for The O Shop. "We carefully select products that are intended to enhance the experience of sex in a safe and welcoming environment."
 
A few doors down from The O Shop, you will find Polished Nails. Pick up a gift card, or schedule hot stone manicures and pedicures. After your spa treatment, walk to Lulu's Bakery & Café, a hidden gem owned and operated by Olivia Hashesh. With an ever-changing menu, this sweet neighborhood bakery carries delicious treats ranging from cinnamon buns to spectacular cookies. Call ahead for special orders or simply pop-in and be surprised.
 
Next door to Lulu's is Worcester Flower Shop, the ideal destination for a perfect bouquet of roses, handmade candles, goat milk soap, or a thoughtful gift basket. With sweet treats in-hand and flowers in tow, cross the street and grab a bottle of wine at Big Bob's Liquors– maybe not the fanciest destination, but definitely the most convenient for your next stop – BYOB restaurant, Westside Steak & BBQ.
 
Nothing is more romantic than uncorking a bottle of wine and sitting in a quaint neighborhood restaurant. Doing so while indulging in delicious BBQ is even better. "We pride ourselves on using the finest ingredients and authentic cooking methods," said owner Elaine Barroso-Peters. She and her husband, Wayne Peters opened the restaurant in 2005 and have been receiving rave reviews since. Make sure to book a reservation as seating is limited, or consider bringing your meal and all of your goodies home for a romantic and private evening. 
 
"Lingerie, spa treatment, pastries, flowers, wine, and barbecue….all together," said Lulu's Bakery Owner, Olivia Hashesh  "Can you think of a more romantic neighborhood in Worcester? We can't".