Photo: Erb Photography
Culinary Delights at Lock 50 
In the reviving heart of Worcester, the Canal District illuminates with Lock 50, a restaurant and café that sits on the 50th lock of the old Blackstone Canal, once thriving with business, trade and prosperity, and a significant piece of the puzzle in the revitalization of the waterway.
The space, lit in an ambience of intimacy, wraps its guest with a street view of the up and coming Canal District, through an impressive display of full sized windows. The windows, grasping the attraction of every patron, are accompanied by the dark, rustic tones of wooden frames and an impeccable distinct style.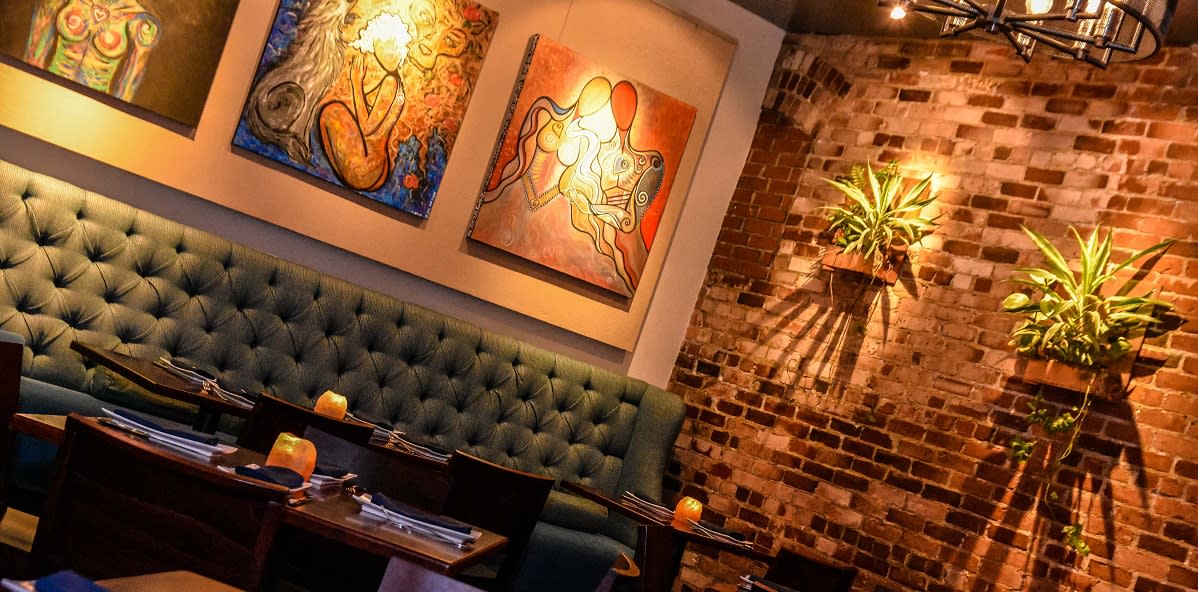 With owner Ed Russo and Executive Award-Winning Chef, Tim Russo at the helm, the seasonally-changing menu doesn't fall short of exceptional at Lock 50. 
In the morning, the café peaks the interests of patrons with a selection of crepes like a delicious Nutella, Banana and Crushed Hazelnut crepe or a filling Roasted Mushroom, Goat Cheese and Fresh Herb crepe. Pairing a morning delight with an exceptional cup of coffee – created with contraptions only a true Barista can describe – is the right way to start the day. For lunch, the cafe expands diners choices with an array of soups, salads and sandwiches but these sandwiches are not your average turkey and cheese clubs, instead they serve slow roasted pork, caramelized with red bell peppers, broccoli rabe pesto on a nice ciabatta bread. With steamed littleneck clams infused with preserved lemon, fried garlic and parsley and a cured meat board, patrons will have to learn how to share, while leaving full, satisfied and begging for more. (Courtesy of MassFoodies)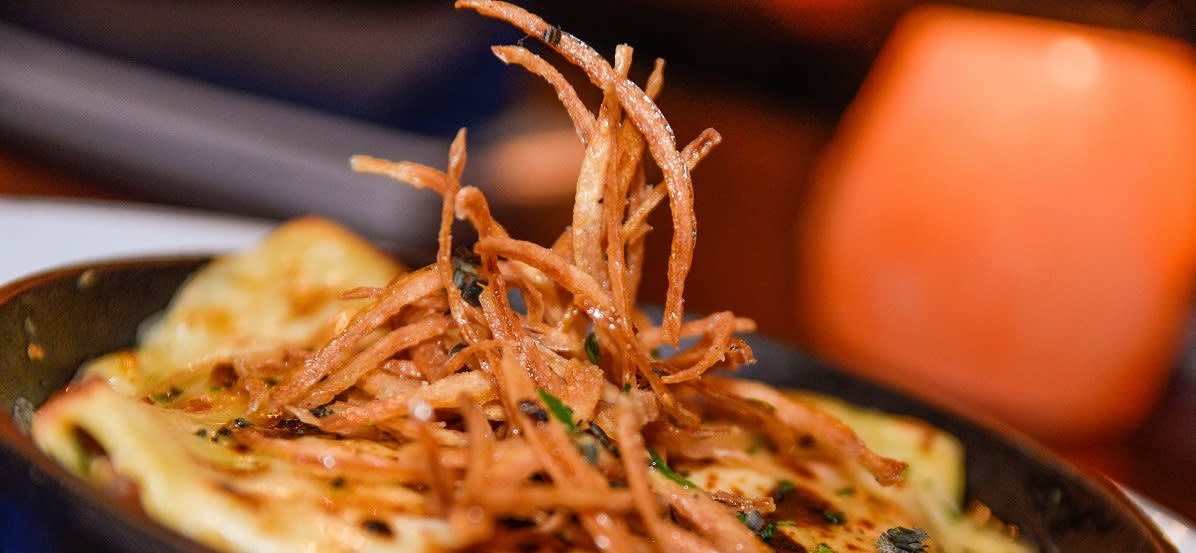 The small plate options served for dinner at Lock 50 come complete with simple descriptions, eliminating the need to decode dish titles only the Chef understands.
---
Late Night Eats
Bocado Tapas Wine Bar serves its full menu until 1 a.m. every night. Order the Estofado de Pollo Picante for your high end buffalo chicken needs, served with creamy cheddar polenta, crumbled bacon, and blue cheese crema. Add a glass of the 2012 Zarran for an elegant touch. 
Or try Niche Hospitality Group's newest venture, Nonna's Pizza and Pasta, which embraces a 'fast casual' concept driven by the development of the Fidelity Bank Worcester Ice Center. Customers can order Italian fare in a low stakes environment with high end ambience. Nonna's appeals to large groups and offers a beverage program that sets it apart from other grab-and-go options.
Looking for an urban BBQ experience? Then, the Canal District's Smokestack Urban BBQ offers visitors the perfect stomping ground.  Try their southern-style rack of baby back ribs, good ol' fashioned cornbread with apple slaw, topped with New Orleans beignets drizzled in chocolate sauce.  
---
Sweet Tooth 
If it's cupcakes you're after, look no farther than Renee King's bakeshop - Queen's Cups. Ms. King's cupcakes are crafted from scratch using real butter and decadent fillings. Pick up a batch of the Maple Bacon Coffee Cake or the Maine Black Bear Milkshake to add some whimsy to your next special gathering.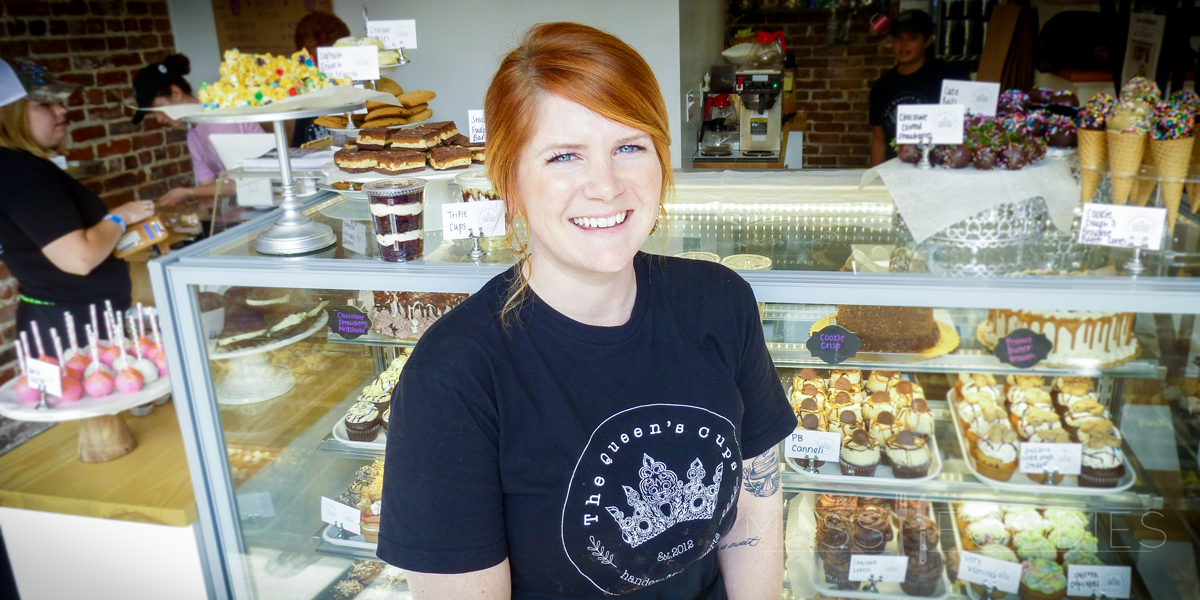 The Queen's Cups in the Canal District overfloweth with sparkles and Unicorns. Lest we forget the Gusher Fruit Roll Up Cupcake, or the White Chocolate Pumpkin Cannoli Cupcake, or the Creme Brulee Cupcake complete with an open flame… All we're saying is have your camera at the ready from the moment you step foot inside this garage-turned-confectionary-kingdom. 
---
Spend the Day!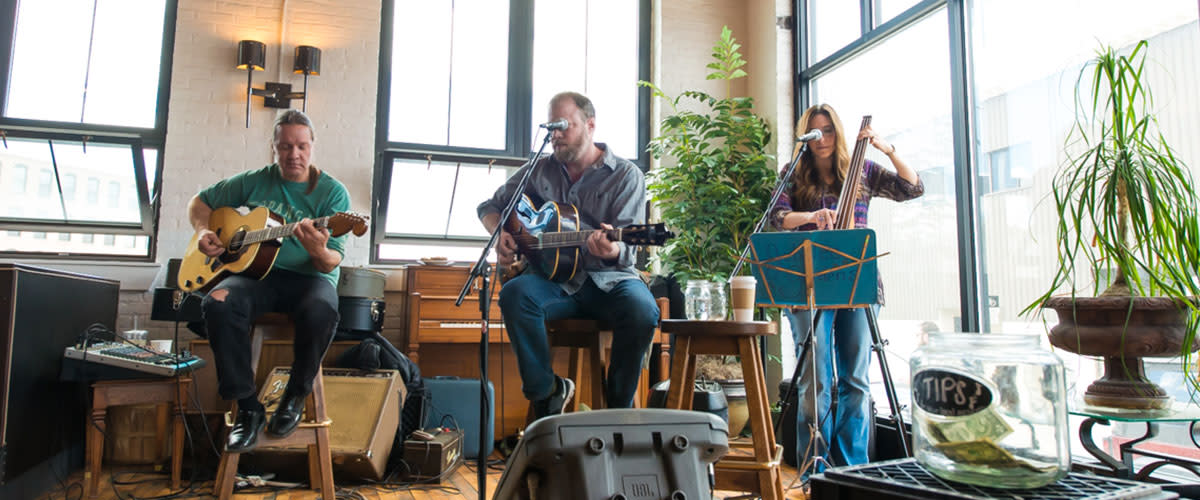 Photo: Chelsea Ouellet
Or spend a Saturday in New England – shopping at the Canal District Farmer's Market, browsing through aisles of independent boutiques next door at Crompton Collective, Birch Alley, or Seed to Stem, then enjoying a fresh brunch over live folk music at BirchTree Bread Company.  BirchTree's warm counter service, local ingredients, and enticing ambience define the fast casual genre. Visitors enjoy hassle free pastries, sandwiches, and pizzas that are more reasonably priced than a full service restaurant.  Or try the Canal District's newest resident - Kummerspeck - a restaurant-butcher shop-delicatessin combo, where you can enjoy American classics like chicken pot pie, and shrimp and grits. 
Content and photography by Mass Foodies
---
Related Articles