Smoothies, Bedlam Book Cafe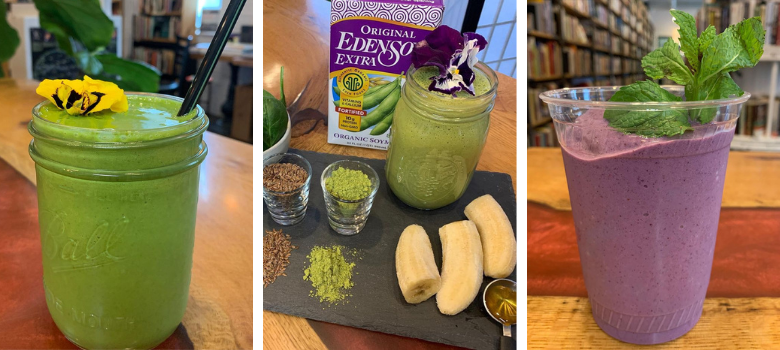 Why not mix the pleasures of a good book and a cold beverage? Bedlam Book Cafe has you covered with their coveted smoothie selection, many made with unique ingredients like maca and matcha powders.
Pro Tip: Use the Smile City Culture Passport to redeem 20% off a used book with the purchase of a smoothie!
---
Wine Slushie, Hardwick Vineyard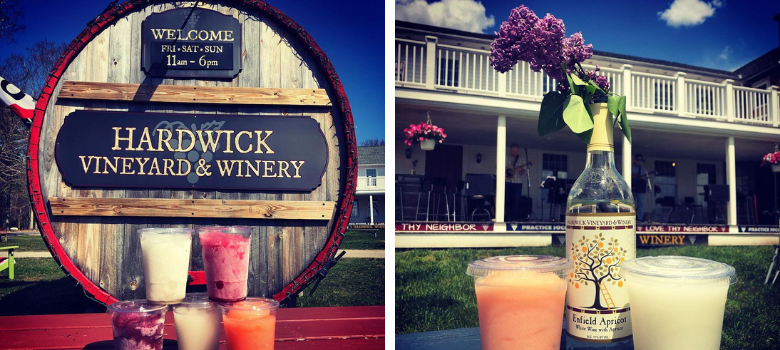 Source: Hardwick Vineyard
Just when you thought Hardwick Vineyard couldn't get any more ideal, the team drops the "wine slushie"—a frozen version of your favorite fermented grapes. 
---
Ice Cream, Gibby's 
Gibby's Ice Cream, made with ingredients straight from Gibson's Dairy Farm, offers more than 60 flavors of homemade ice cream and more than 20 creamy soft-serves. Gibson's started on a family farm in 1923 and has grown to be the largest family-owned food supplier in the Worcester area, working with local home and business owners.   
---
Monthly Frozen Specials, Chashu Ramen + Izakaya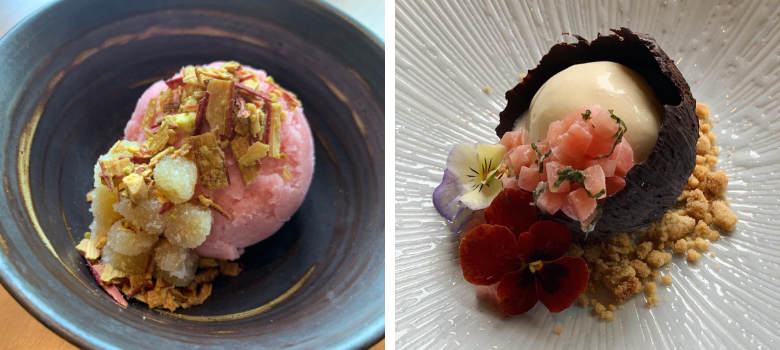 Source: Chashu Ramen + Izakaya
Chashu Ramen + Izakaya in downtown Worcester really knows how to keep us on our toes. Their monthly frozen special is always sure to delight—with features like their Honeydew Melona Popsicle, Coconut Ice Cream and Rhubarb Sorbet. There is never a dull moment on the menu at Chashu!  
---
Mrs. Moriconi's Ice Cream, Sprinkler Factory & Farmers Markets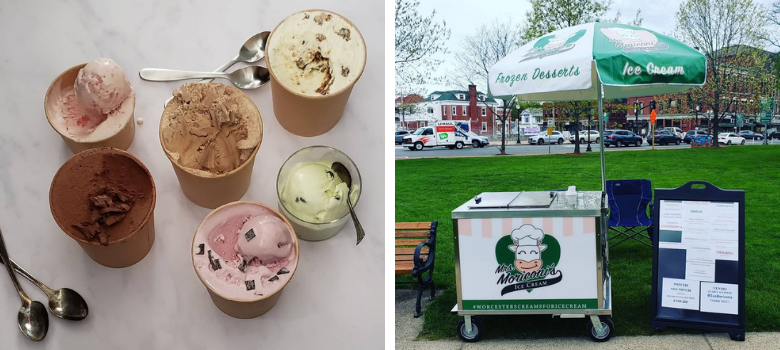 Made from locally sourced dairy, Mrs. Moriconi's is a complete "farm to spoon" operation. You can find this coveted frozen treat at their brick & mortar shop, standing proud at 1116 Pleasant St. in Worcester, as well as at pop-up events at local businesses and other special dates announced on social media. It's important to note that Mrs. Moriconi's is not a scoop shop, in their devotion to total employee & consumer food safety. With ice cream sold in half pints & full, it's the perfect excuse to enjoy more!
Online ordering and pickup at The Sprinkler Factory is available on Saturdays as well, with additional special dates announced on social media, which you can find here. 
---
Cotton Candy Burritos, Worcester Public Market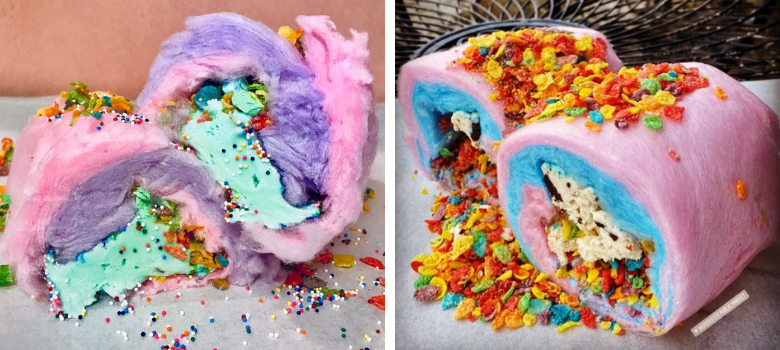 Source: The Sweet Life
The Sweet Life brought cotton candy burritos to Worcester Public Market, and the market has never been the same. The burrito wraps a selection of ice cream, cereal and candy inside two pieces of cotton candy, which acts as a sort of ice cream cone vessel for the goodies. Ice cream varieties include vanilla, strawberry, cookies & cream and Snickers—while cereal options range from Trix and Lucky Charms to Fruit Loops and Fruity Pebbles, with a slew of candy options to complement.  
---
Café Dalat, Tree House Brewing Co.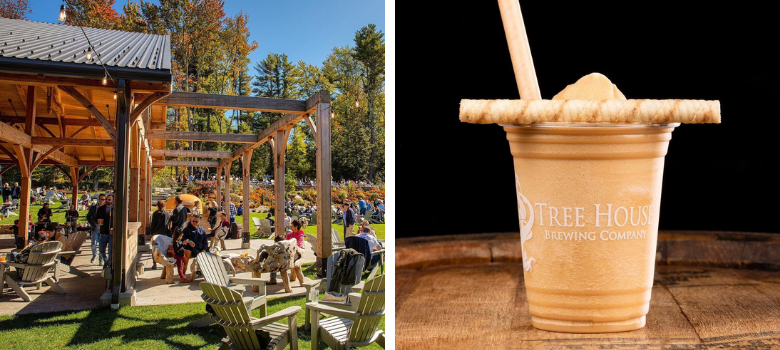 A hard frozen Vietnamese coffee made with Tree House Distillery's Richley Rum and Kola Coffee Liqueur, this concoction is blended with just the right amount of sweetened condensed milk and house-made cold brew coffee. A pick-me-up like no other.  
---
Jeni's Ice Cream, Timberyard Brewing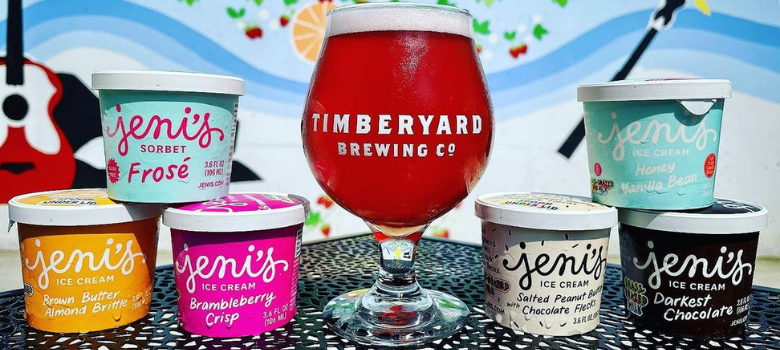 If you're interested in a hoppy/dairy combo, Timberyard Brewing in East Brookfield is the place to be. Jeni's Ice Cream can be found at the brewery, open Wednesdays through Sundays, for personal-sized ice cream made with superlative ingredients.   
---
Ice Cream, West End Creamery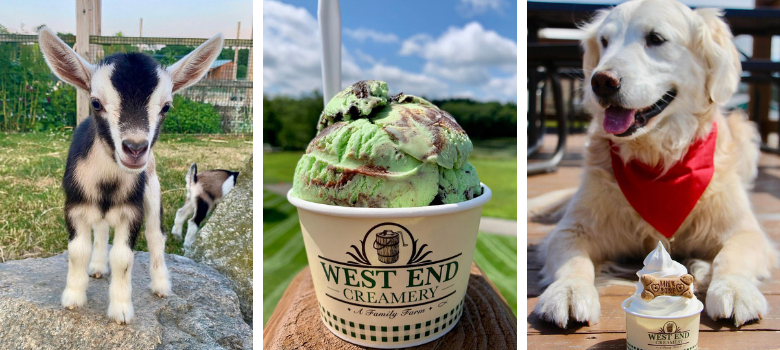 Source: West End Creamery
A truly unique spot, West End Creamery offers much more than what you might expect from an ice cream shop. Lemonade, fountain drinks, mini golf and farm animals all complement the ice cream offerings. Go for the frozen treats, stay for the adventures.  
---
Tropical Ice (& More), Coco's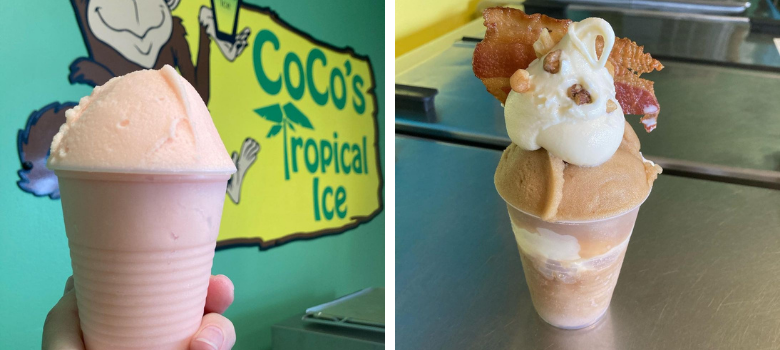 Source: Coco's Tropical Ice
Coco's in Auburn offers over 45 ice cream, gelati and tropical ice flavors—from mango and blue raspberry to root beer and margarita. Not only are the options seemingly endless, but Coco's also offers a "party cart" option through the summer, for special events and occasions.  
---
Vegan Soft Serve, The Vegan Nest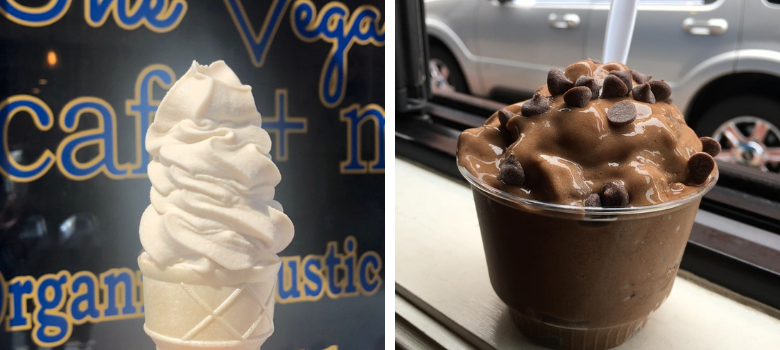 Source: The Vegan Nest
Always plant-based and "made with love," the vegan soft serve from The Vegan Nest in Worcester is a nod to the healthy, holistic side of this classic American treat. 
---
Gelato, Sorbet & Italian Ice, FROZE ZONE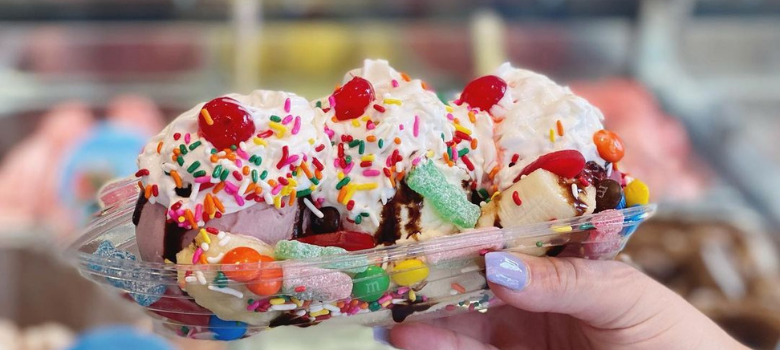 Source: FROZE ZONE
This summer, the FROZE ZONE is definitely a spot at which you'll want to cool off, with locations open in Worcester and West Boylston. Gelato, sorbet and Italian ices are made in-house daily, and you can even sample before you commit to any given flavor.  
Available at their Worcester location right now, the FROZE ZONE team has new experimental Jolly Rancher flavors—both blue and cherry—for a limited time. Be sure to stop in for an exclusive taste.  
---
If you're craving even more sweetness, don't fret—just head over to our Ultimate Dessert Guide and enjoy your way through the boundless treats in Central Mass.