Start with Spencer 
From Worcester, take Route 9 west for the scenic route. Along the ride from Worcester to the Brookfields, you'll pass through the town of Spencer, a rural contrast to the city, that'll transport you to a simpler time. Immerse yourself in the quaint charm of shops—like Annie's Thrift and Vintage–a cash-only thrift store with jewelry, books, household items, holiday deco and all kinds of local treasures.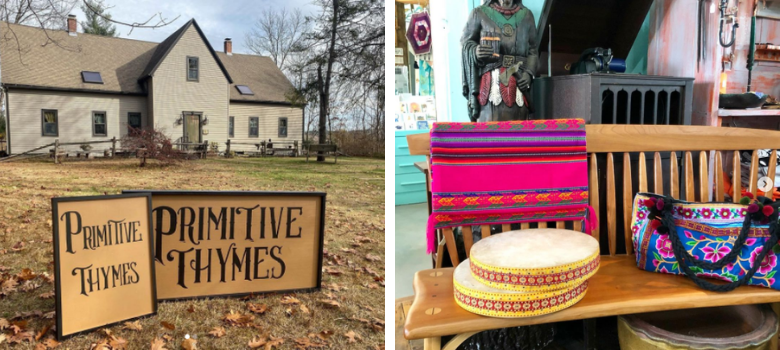 Left: Primitive Thymes / Right: Thibault's Country Store
If you like what you see at Annie's, Primitive Thymes is another pit-stop you'll want to scope out, as you step into an old schoolhouse (circa 1840) leading to a six-room primitive shop, with items handmade in America and designed to the times of the 1600s – 1800s. Continue your back-in-time tour at Thibault's Country Store, opened in 1962. Standing strong today as a re-opened grocery and gift shop, Thibault's has stayed faithful to its historic roots.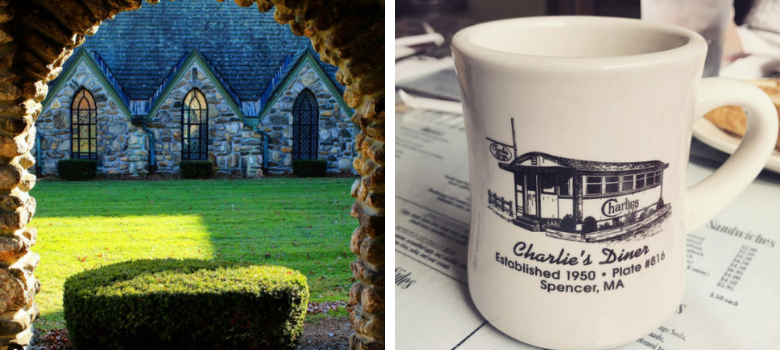 Left: Saint Joseph's Abbey / Right: Charlie's Diner 
If you work up an appetite while shopping, there are certainly hidden gems in Spencer to whet your whistle. From Saint Joseph's Abbey, where preserves and brews are produced by monks on-site, to Charlie's Diner, serving home-cooked meals at breakfast, lunch and dinner. For an alternative American bite, Spencer's Black & White Grille offers an extensive menu and bar in casual digs, seven days a week.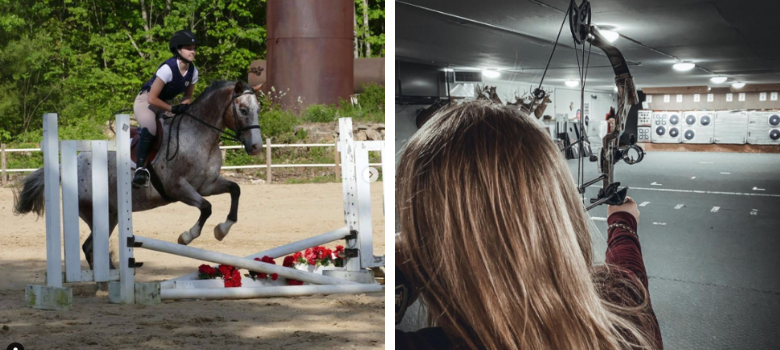 Left: Camp Marshall / Right: Archery Plus 
Another Spencer favorite is the Camp Marshall Equestrian Center, home to several horse shows in the area. And if your road trip isn't wild enough, check out Archery Plus before you continue onward from Spencer, to grab sporting goods, gear and attire for your future adventures.  
---
Arriving in Brookfield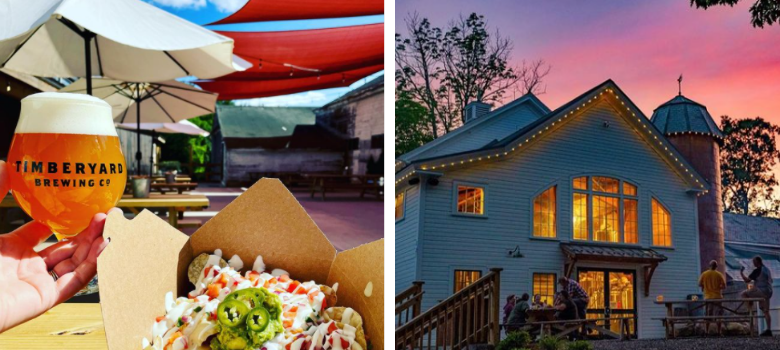 Left: Timberyard Brewing Co. / Right: Oakholm Brewing Company
Settle into the Brookfields with a taste of local brews, at Timberyard Brewing Company in East Brookfield, or Oakholm Brewing Company in Brookfield. The teams at both spots strive to create a space for family, friends, community and craft beer, made with the freshest ingredients and neighborhood flair. The Market at Timberyard is another cool must-do, a pop-up farmers market that runs Saturdays through September. If your first stop is Timberyard, make Oakholm your next stop—just ten minutes away—for more action, live music, food trucks and a miniature petting zoo.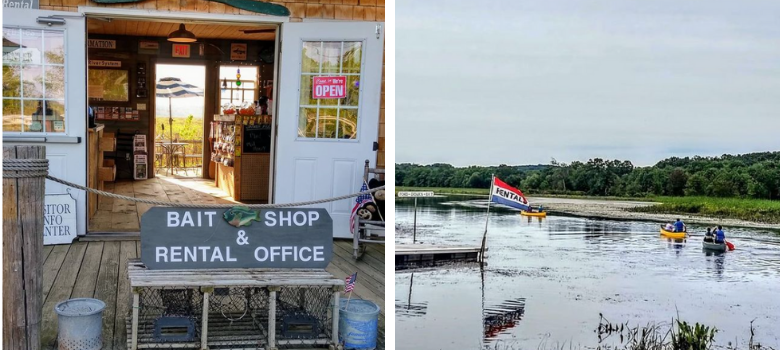 White's Landing
During warmer weather months, you might spend time at White's Landing, a river resource center located on the historic Quaboag River with self-guided river tours, guided historic river trips, fishing boats, canoes and kayak rentals.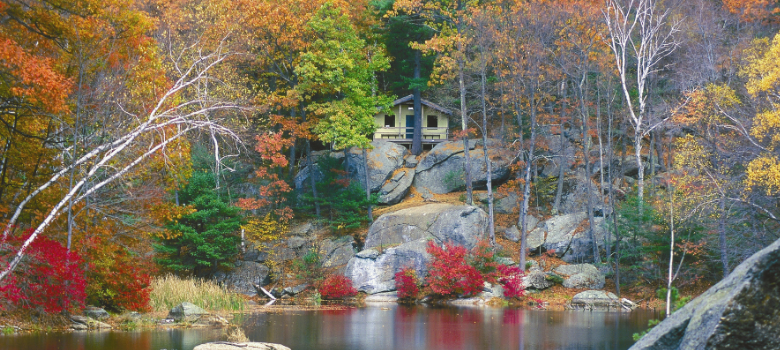 Rock House Reservation
For a quintessential fall experience, head to The Rock House Reservation, a 196-acre open space preserve with more than three miles of trails and wood roads. Brookfield Orchards will certainly call your name after that, great for a seasonal walk in the orchards or a visit to the charming country store where you'll find house-made fudge in addition to other treats like apple cider donuts.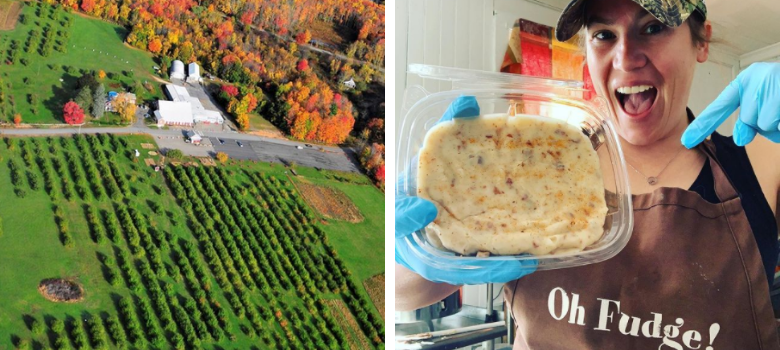 Brookfield Orchards
Try The Clam Box for your next meal, a lunch and dinnertime destination for seafood and ice cream—and a spot that's just as comfortably casual as the rest of your day in Central Mass. 
Before wrapping your visit, grab a seat at Salem Cross Inn, one of Brookfield's finest for a historical atmosphere with both bites and drinks. A restored 18th-century farmhouse nestled on 600 acres of countryside, Salem Cross Inn will add an extra layer of charm to your New England feat.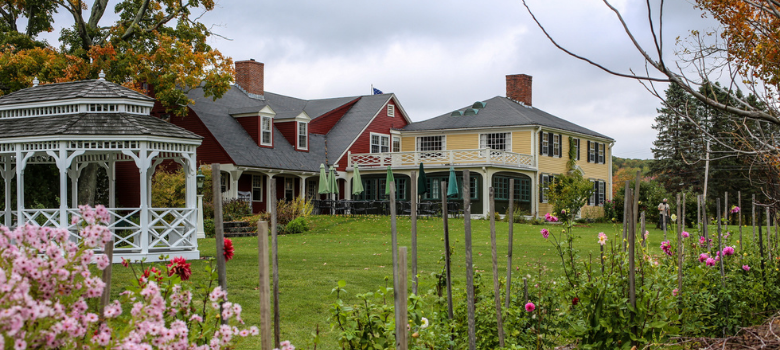 Salem Cross Inn
---
There are so many adventures to be had in Central Mass., and if you liked this trip, take a look at this guide to exploring more of the Quaboag countryside. For more day trip ideas, check out our summer and fall day trip guides.