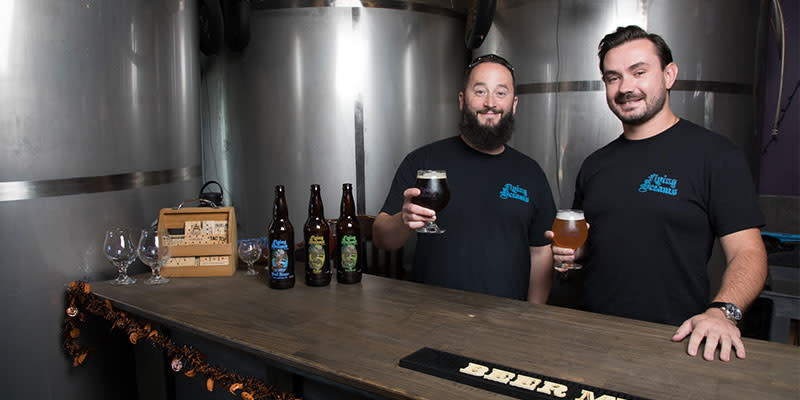 Bringing Home a Gold Medal
The event featured over 800 submissions from across the world. Seven Flying Dreams beers won medals, with the Cranberry Sour (Kettle Sour Series) winning a gold medal. 
The brewery has already been named the #6 brewery in all of Massachusetts since opening their doors in 2015. 
With all these accomplishments under their belt in a short time, it looks like this is one of the hottest growing breweries in Central Mass.
When to Visit The Taproom
You can visit the tap room and try out some of these award winning brews on tap at 455B Park Ave. Worcester on Thursdays from 4 PM - 9 PM; Fridays 3 PM - 10 PM; Saturdays 12 PM - 10PM; and Sundays 12 PM - 5 PM.
---
The Winners:
Cranberry Sour – Kettle Sour Series – Gold Medal
Double Bock – Lager Series – Silver Medal
Smokeshow Brown Ale – Brewmaster's Dream Series – Silver Medal
Dreaming of Summer – American Saison – Bronze Medal
Café Session Stout – Brewmaster's Dream Series – Bronze Medal
Winter Lager – Lager Series – Bronze Medal
Hop Tart – Kettle Sour Series – Bronze Medal