A little cliche -- but here's a show that you don't want to miss at The Hanover Theatre for Performing Arts on June 16. Magic Men Live is a high-energy, crowd-interactive, cabaret-style show, filled with comedic skits and theatrics, sexy dance moves, audience participation and of course, more than a little skin! Experience an unforgettable night out with sexy productions of thrilling choreographic displays and themed acts set to the hottest music and original compositions. 
Round up your closest friends for a night of pottery fun with your own exclusive after-hours at Clayground Paint Your Own Pottery Studio. Clayground offers the opportunity to reserve the studio all to yourselves to paint with owner Aimee from 6 pm – 9 pm or on Sundays from 3 pm – 6 pm. Use it for your own private parties, bachelorette parties, fundraising events, reunions, alumni events and more. BYOB and BYOF (Bring Your Own FOOD)!
Discover Hardwick Vineyard and Winery for local wine and cheese. Set on 150 acres, this scenic vineyard is home to a winery, a tasting room, and a deck overlooking grape vines and hills. Choose from 8 different red or white wines, each $15 (Baystate Blueberry is $17) or try 5 different wines of your choice in a 1 oz. flight for only $7. The flight even includes a souvenir glass from Hardwick Winery! Grab a charcuterie plate, head out to the deck, and relax! 
Shop at Local Vintage Markets
Tour the region for antiques and hand-crafted goods, at such places as Hunt & Gather Vintage Market, in Princeton, Mass.; The Vintage Retriever, in Holden, Mass.; Crompton Collective, or Birch Alley, in Worcester; Signature Finishes, in Grafton, Mass.; or Oh My Gosh Antiques, in Sterling.  On Saturdays, stop by a few of the fresh farmers' markets, including the Canal District Farmers Market, in Worcester.  Grab a jar of honey, a fresh lemonade, or a bouquet of beautiful flowers.
Grab a group of friends and hit-up Escape Games on Grove Street, in Worcester, for a real-live action escape the room game.  You and your teammates are locked in a room with a mystery that needs to be solved before your time is up.  Each game has a unique and suspenseful storyline, which will be revealed as you explore the room and search for clues. All clues, puzzles and riddles will ultimately lead you to the final mystery, which will hold the key that will allow you to escape!  
Impromptu night with friends? Head over to Chuck's Steak House and Margarita Mexican Grill Cantina in Auburn for trivia nights on Thursdays from 7 - 9 p.m. Pop in a little early for a burger and a 'rita. Check out the schedule before you head out because the restaurant also offers Plant Nites and comedy shows.
Weekends are for relaxing -- and brunch with girlfriends is the perfect prelude to unwind and start the weekend! Enjoy a farmhouse brunch with a mimosa or a dosant (a cross between a croissant and a donut!) and spicy, bacon-dipped Bloody Mary! Check out our list of the hottest brunch spots in Central Massachusetts for you and your friends!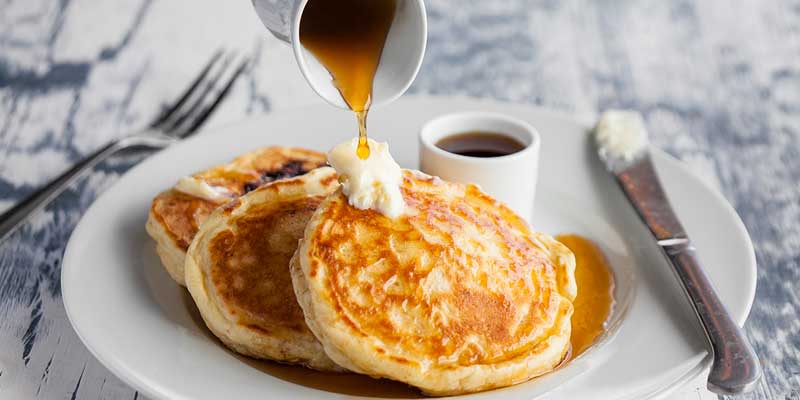 Show-off your artistic talents with a few brushstrokes at Paint Nite at Nu Cafe, on Chandler Street, or Park Grille and Spirits, on Park Avenue, in Worcester. A professional instructor will show you and your friends the ropes,  leaving you to enjoy a latte or a glass of wine while you learn! Paint Nites at Nu Cafe run every Friday and every other Saturday.
This is the perfect—get outside and enjoy the sunset—getaway.  Climb aboard the double-decker Indian Princess, with a full bar, beautiful vistas of Webster Lake, and on some nights, live entertainment.  You can reserve the cruise for a private party or check out their schedule, which usually runs Thursday through Sunday during the summer. 
Make it a Comedy Night after Dinner
Not that you haven't been laughing all night, but if you need a few more good chuckles, head to Dick Doherty's Comedy Escape, located at 257 Park Avenue, in Worcester, inside Park Grill & Spirits.  Groups of 15 people or more receive $5 off per person with a reservation. Eat at Park Grill & Spirits with a reservation, and receive $4 off a ticket to the comedy club.
The summer line-up at Indian Ranch in Webster, Mass., looks fantastic so plan a fun night out with your girlfriends to check out an upcoming show, like the Barenaked Ladies, Huey Lewis and the News, Eddie Money, and Pat Benatar.