---
Downtown Worcester
Among the many reasons to visit Downtown Worcester is the designer vintage at Sweet Jane's Designer Consignment. From silk scarfs to jewelry, leather boots, and bags, this store is a treasure trove of both vintage and current fashion. To be alerted about the best sales and new items, follow @ShopSweetJanes on Instagram and turn on notifications because you can shop through DM's and pick-up purchases at your convenience! 
Pro tip: If shopping makes you hungry, Crust is next door and offers delicious sandwiches and baked goods, or one block away Mezcal Tequila Cantina offers a filling guac trio featuring creative combinations.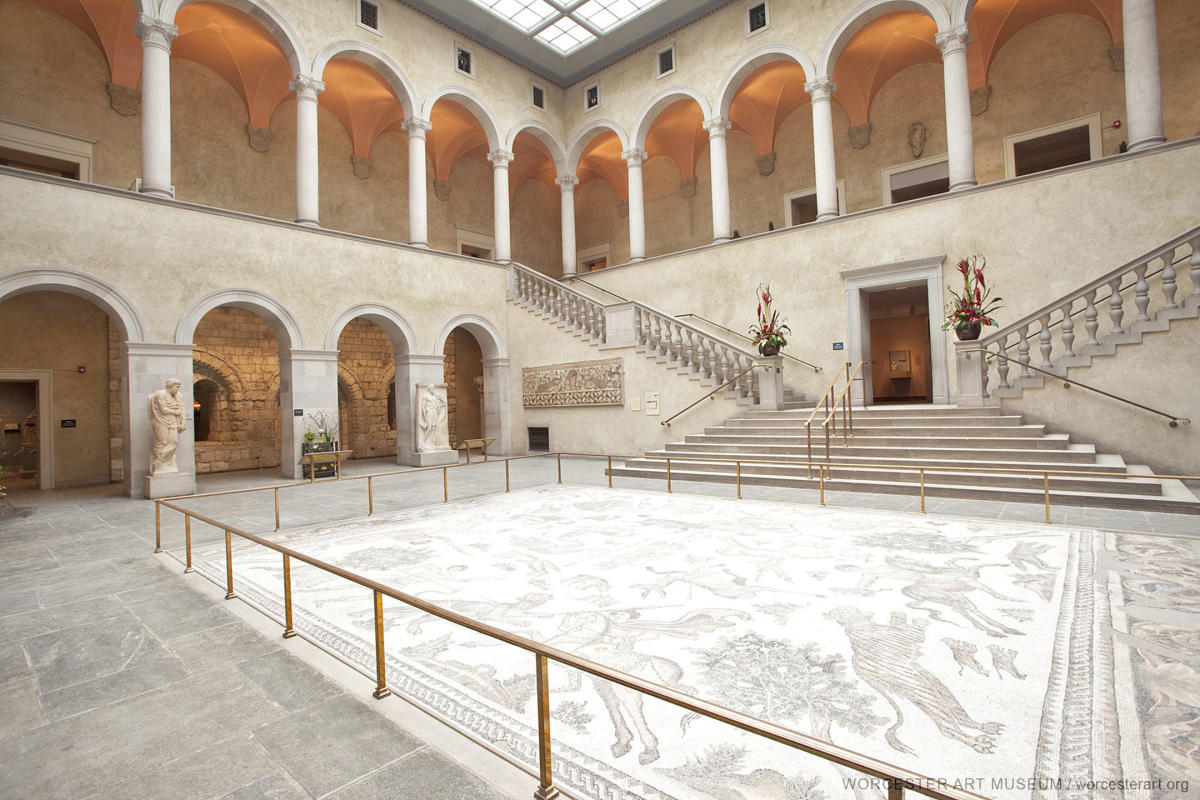 Worcester Art Museum
Make it a full day: Continue your appreciation for the past at Worcester Art Museum. Located just a few blocks away, this 2-minute drive (or 9-minute walk) will lead to hours of enjoyment if you fancy a glimpse of a Monet, Kimono Couture, or the evocative Worcester Hunt, the 6th century Roman mosaic in WAM's Renaissance Court. 
---
Worcester's Canal District
Worcester's Canal District offers shoppers even more vintage finds. From creatively reclaimed antiques to handmade gifts produced by locals, Crompton Collective has it all. Additionally, their White Room is a unique event space, with preferred vending from Birchtree Bread Co., a bakery and cafe upstairs. In case you didn't find what you were looking for, check out Blue Collar Vintage Salvage or Birch Alley next door. 
Pro tip: For those looking to nourish their minds and bodies all in one, Bedlam Book Cafe is a second-hand bookstore and cafe located on the floor above Crompton Collective. Browse both used and new books and relax on comfy furniture while you sip a delicious, healthy smoothie. In search of something heavier? Just next door Worcester Public Market has everything from seafood to charcuterie. In the mood for outdoor dining? Right down the road Lock 50 has heated patio igloos to allow you to enjoy their seasonal dining year-round. 
---
Wachusett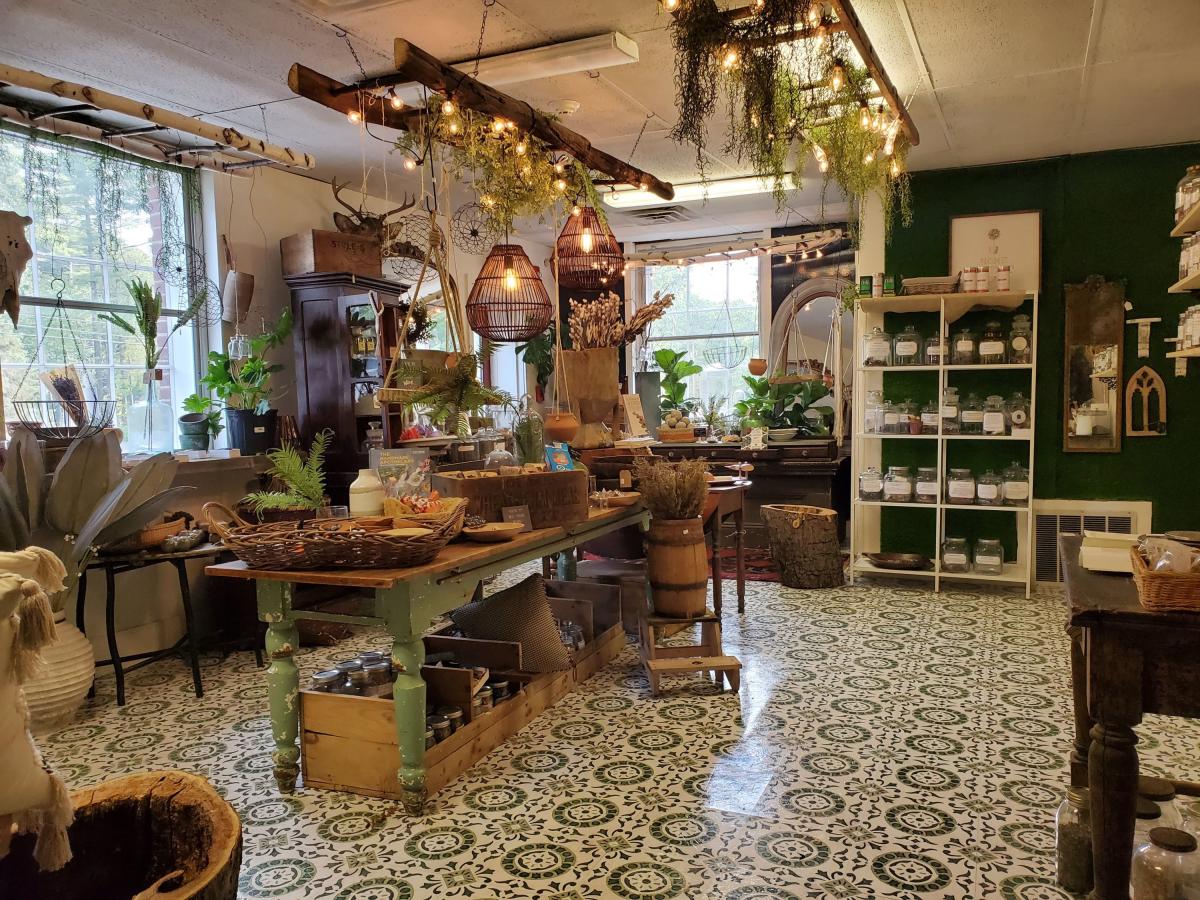 Hunt & Gather Vintage Market
The Wachusett area is the best place for a nature lover to go antique shopping. If your interior aesthetic combines plants and vintage, definitely check out The Vintage Retriever in Holden or Hunt & Gather Vintage Market in Princeton. These shops have so much more than just plants. Browse thousands of unique items, ranging from furniture to candles, perfect for anyone trying to give their home that one-of-a-kind look. 
Pro Tip: While you're in the area, go for a walk in the wild. Mass. Audubon Wachusett Meadow Wildlife Sanctuary offers twelve miles of trails, including one that leads to Wachusett Mountain, a family-friendly ski and snowboard destination.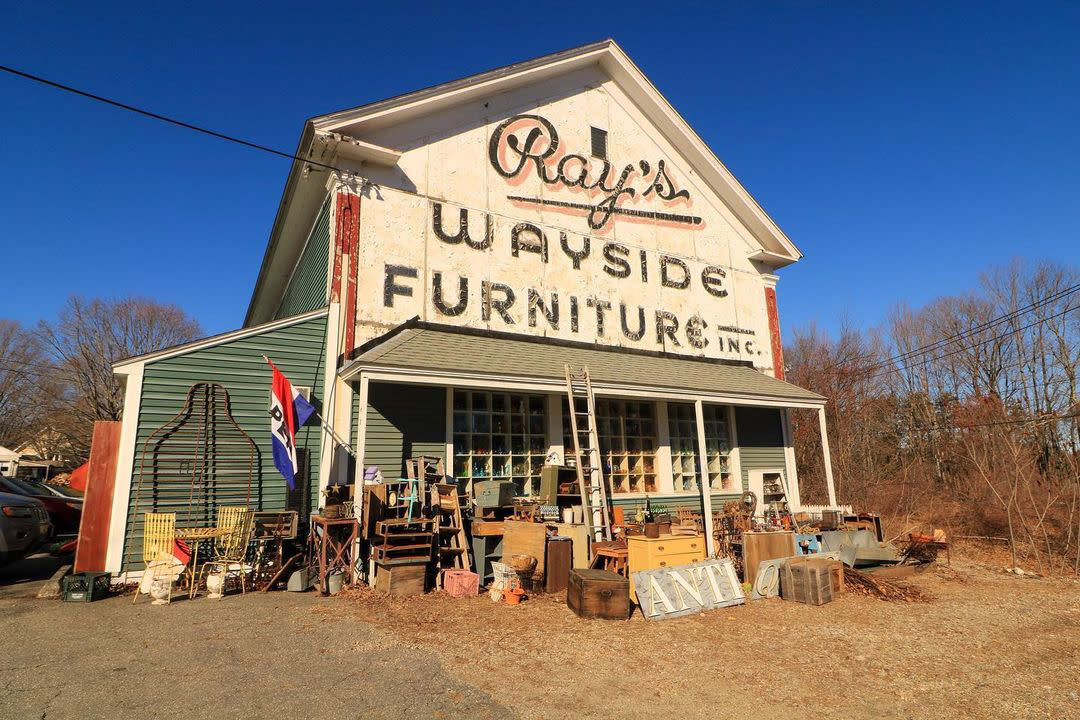 Wayside Antiques via Vic Agudelo on Instagram
Make it a day trip: Visit another vintager's paradise, Wayside Antiques in West Boylston, a classic antique store providing all types of rare finds. Right down the road is the stunning Old Stone Church, built in the late 19th century and one of the region's most photogenic attractions. Surrounded by the Wachusett Reservoir, this location is great place for a walk or picnic.
---
Sturbridge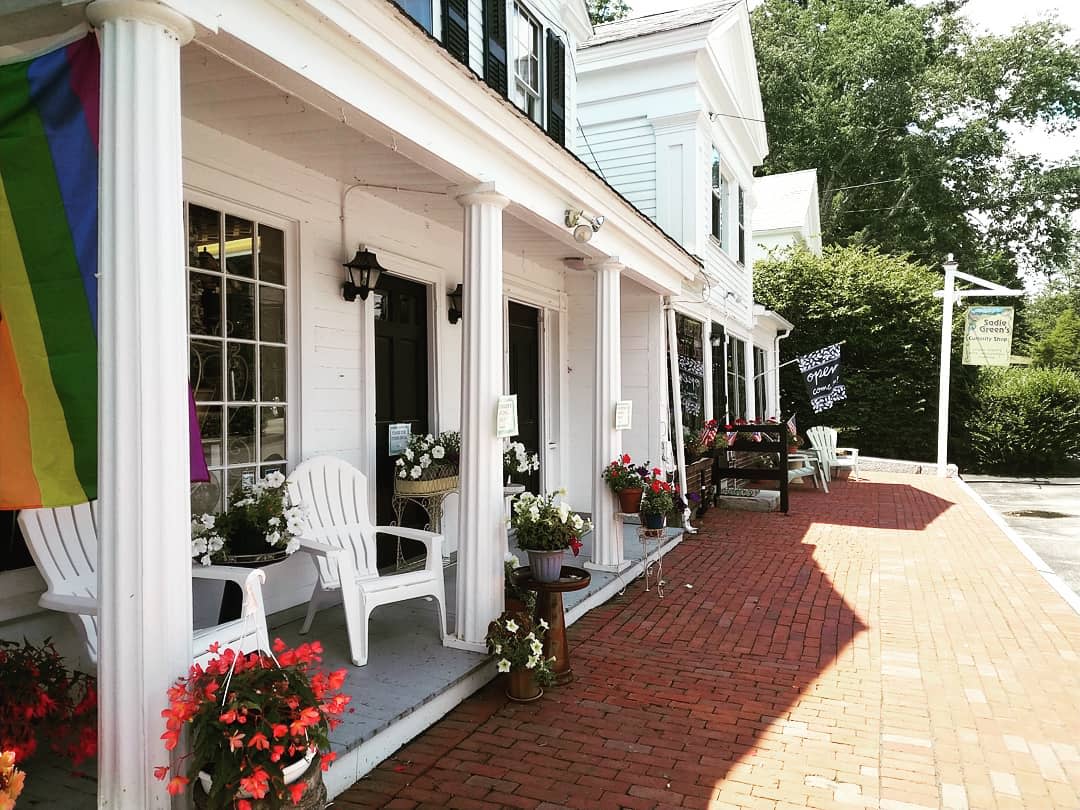 Sadie Green's via Instagram
Sturbridge, MA is home to Old Sturbridge Village, a living history museum and destination experience for anyone interested in New England colonial life. Just 12 minutes from America's oldest outdoor antiques flea market, the town of Sturbridge offers visitors ample shopping, dining and lodging options. While in town check out Sadie Green's, home to USA-made vintage reproduction jewelry. You'll also find pieces made with eye-catching sea glass who's colors represent different energies, such as comfort or protection.
Pro tip: If the sea glass makes you hungry for some seafood, a mere three-minute drive away is Baba Sushi. Bonus, they have hot pot, too!
Altruist Brewing
For a more traditional vintage store, visit Sturbridge Antique Shops. Between the bureaus, shoes, and briefcases, they have almost every item imaginable. Just a quick ten minute drive away is quality beer brewed by Rapscallion Brewery, who hosts live music, food trucks, and more! Altruist Brewing Co. is another great brewery to enjoy a drink. Their rotating beer list and food truck schedule can be found on Instagram @altruistbrewing.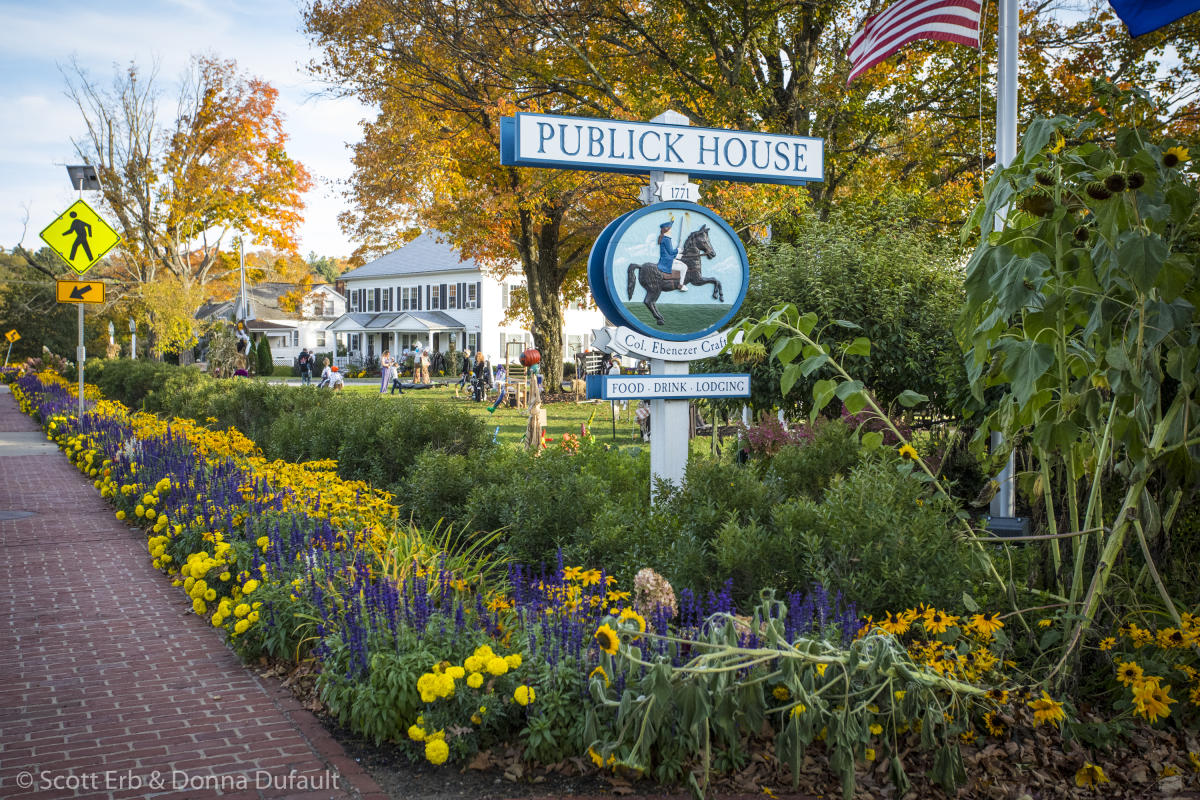 Publick House by Erb/Dufault Photography
Make it a weekend: With so much to do in the Sturbridge area, a weekend getaway is the way to go. A great place to stay is the historic Publick House, established in 1771, with rooms filled with period antiques and reproductions. We also recommend the Sturbridge Comfort Inn.
---
West Brookfield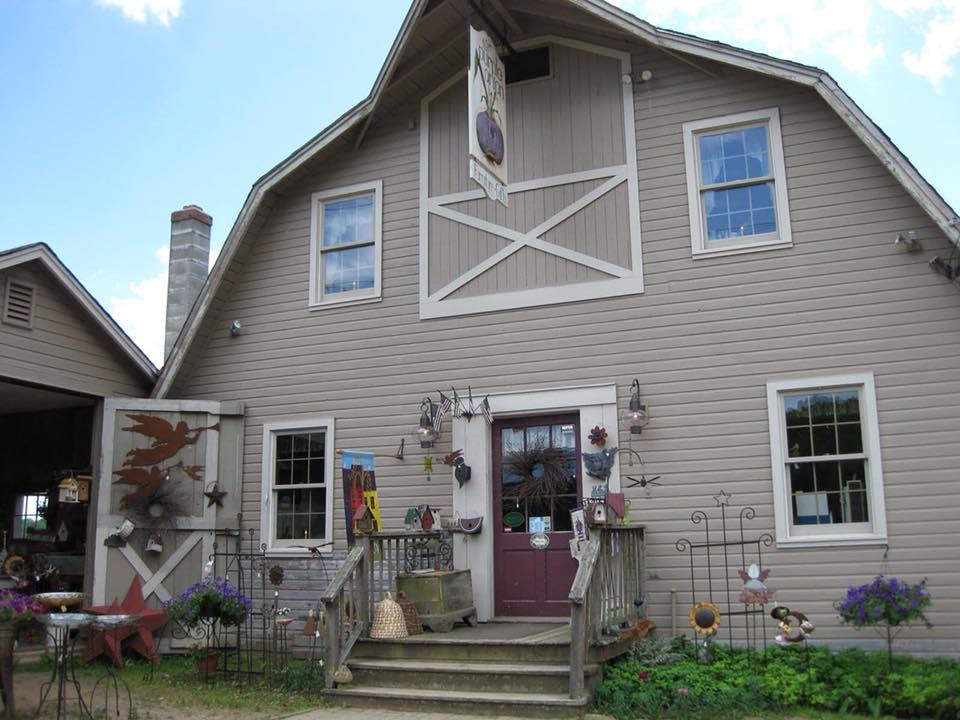 The Purple Onion via Facebook
North of Sturbridge you'll find West Brookfield nestled in the Quaboag countryside. The Purple Onion is a gift shop in West Brookfield that adds more unique gifts to their collection daily. This store has amazing Shaker styles pieces, farm tables, ladder backs and windsor chairs, plus knick-knacks and gifts for any occasion.
If you're in search of a good book, Quaboag Book Shop is the place to look. There is a wide variety of books ranging all genres. Customers say "the staff is friendly and helpful and there is an astounding collection of books with something for everyone."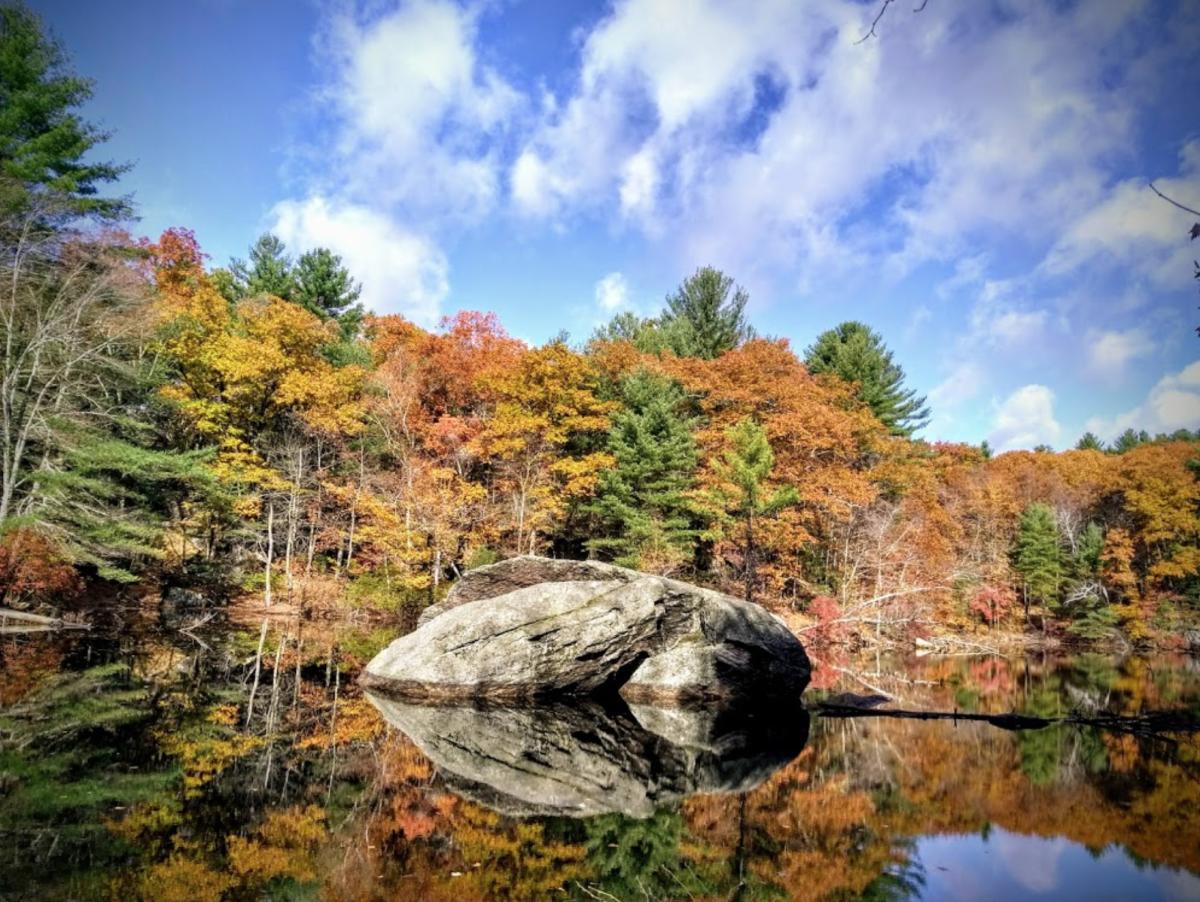 Rock House Reservation, photo by Kristie Allen via Google
Pro tip: Right nearby is Rock House Reservation, a lovely place for a nature walk, spanning nearly 200 acres. Hungry for a warm meal after your hike? Salem Cross Inn is a beautiful, historic location for a filling meal, with options for indoor and outdoor dining. 
---
Blackstone Valley
Some of the most delicate vintage items can be found out in Blackstone Valley. Off the Common Antiques Marketplace is a hidden gem in Grafton. They have gorgeous one-of-a-kind items, reclaimed furniture, dishware and even some clothing for sale. 
Pro tip: If you've got kids tagging along, reward their patience with  a trip to Southwick's Zoo to see some lions, tigers, and bears! Okay, maybe no bears. If you're as hungry as one, Galliford's Restaurant & Tavern is a full-service family friendly restaurant located right in the zoo itself.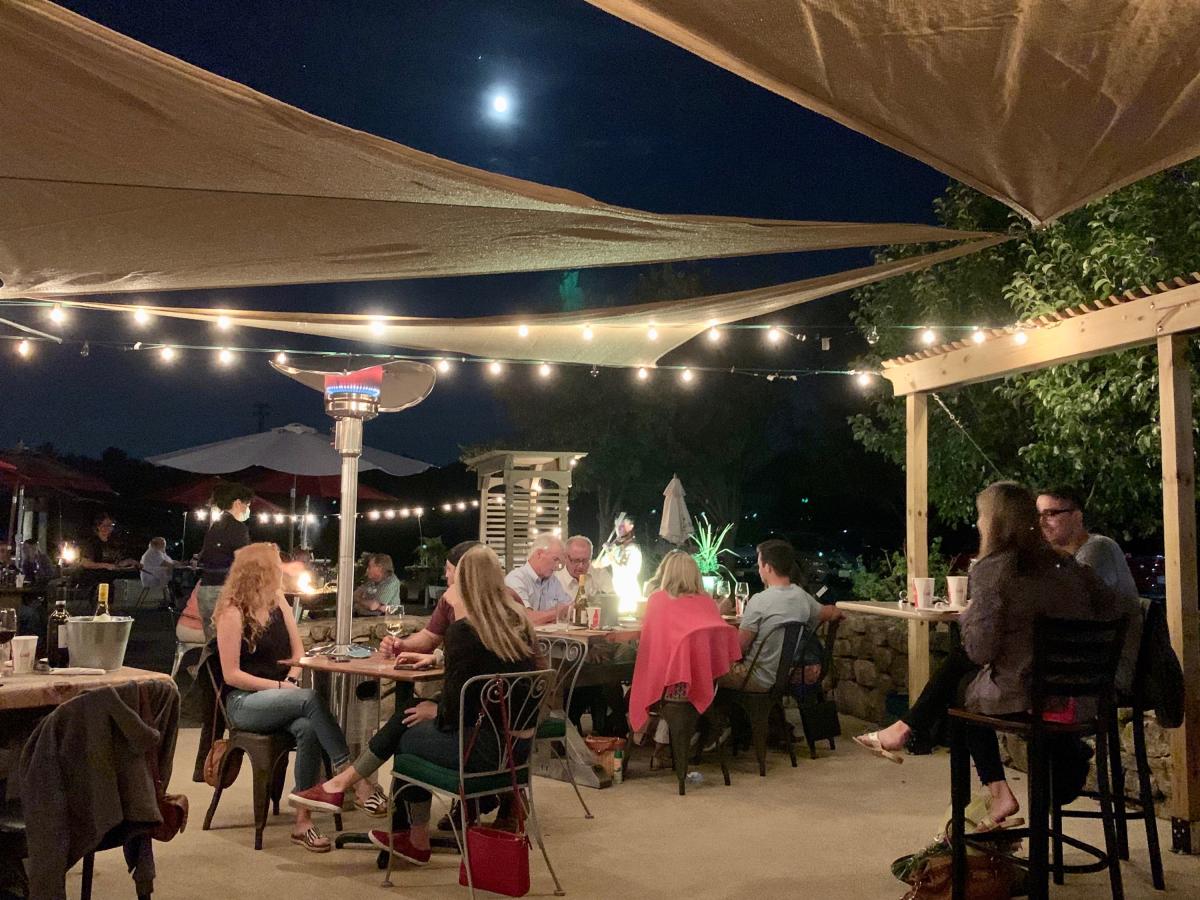 UxLocale
Nearby, Uxbridge has much to offer when it comes to antiques. Joyful Things, Stanley Mill Antiques, and Bernat Mill Antiques are all within ten minutes driving of each other. There are plenty of items available so that you can find just about anything. Once you've shopped 'til you drop, head over to UxLocale for a high-quality, sustainably sourced meal by the renowned local chef, Elaine Cowan. 
---