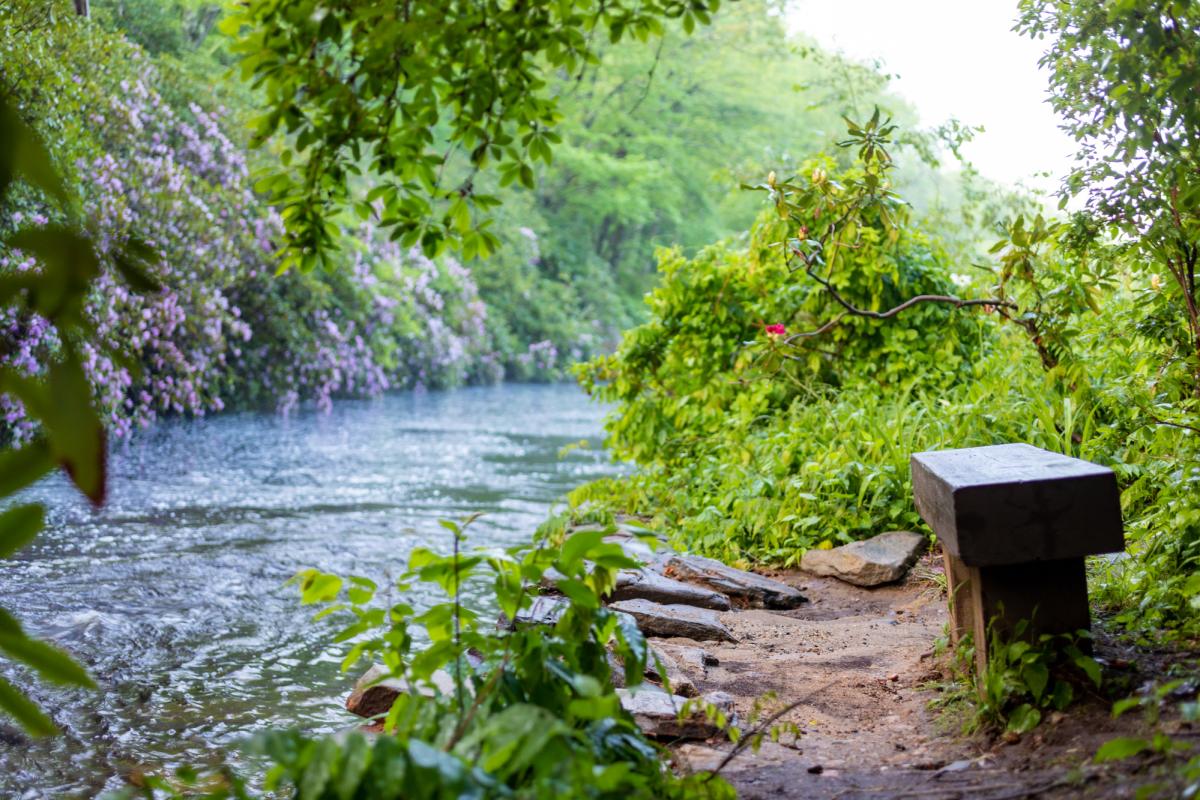 Take a Hike (Or a Few)
The outdoors are naturally therapeutic, and hiking experiences are a solid way to get your exercise in while enjoying your surroundings—either solo or with pets and loved ones in tow. Central Mass. has several hiking options for you to explore, including railroads, covered bridges, preserved farms and wildlife sanctuaries. 
Take a hike up to Lookout Rock, where the views are worth revisiting at least once a season, as the dramatic landscape offers both bold and subtle changes of beauty. Enjoy University Park's walking trails and picturesque fountain, let your kids play on the playground or enjoy a round of tennis on the local courts. 
Wachusett Mountain offers year-round fun for the whole crew, too—with a summit elevation of 2,006 feet, the popular ski destination is also a hiker's paradise. Although no swimming is allowed in the reservoirs at Wachusett or Quabbin, their beauty is appealing enough to get you there. Wachusett Reservoir and Reservation Trail is a 1.4 mile moderately trafficked loop trail located near Boylston, that features beautiful wildflowers and is primarily used for hiking, walking, nature trips and birding. With a picnic area and boat rentals, the Quabbin Reservoir is another worthwhile stop in your warm-weather journeys.  
Choose your favorite scenic route and hike it.
---

Lay by the Lakes & Revel in the Rivers
Lake Quinsigamond and Webster Lake are two of the most notable to grace Central Mass., the former known as an internationally recognized regatta course with accompanying picnic area, swimming beach and tennis courts, and the latter as a tranquil natural asset for swimming, boating and kayaking. Formally known as Lake Chargoggagoggmanchauggagoggchaubunagungamaugg, Webster Lake was formed by the retreat of glaciers during the last ice age and is replenished from streams and underwater springs.  
For more boating and swimming adventures, discover the likes of Mendon Town Beach, Grafton's Silver Lake or several state park areas (think: Rutland State Park, Spencer State Forest and Wallum Lake). The region's natural beauty piques uniquely in every season, so be sure to check out our geocaching article for a glimpse of it all. (Whether you're new to geocaching or you're a longtime hunter, Central Mass. is a geocache goldmine. This family-friendly activity provides the perfect outlet to explore the world outdoors.)
The Blackstone River Valley in Whitinsville is a destination for bike paths, kayaking and nature walks, and is also bustling with history—known as the birthplace of the American Industrial Revolution. Another river adventure can be found at Indian Ranch, the well known concert and event venue. Boat rides on a historic paddlewheel boat, the "Indian Princess," allow you to cruise along in a replica of the riverboats from the Mississippi River in the late 19th century. 
---

Swing through the Golf Scene 
The rolling hills and open fields of picturesque Central Mass. offer some of the most coveted golfing experiences in the state.
As one of the region's "best kept golf secrets," Green Hill Golf Course embodies the beauty of its views, plus uniquely challenging play for the pros. Carved out of the New England countryside, Cyprian Keyes presents both a 9-hole par 3 course and an 18-hole championship course—and some of the most stunning views in the area. Located in the backwoods of Paxton, Kettle Brook Golf Club is one of the most sought after in Central Mass., known for its perfectly manicured fairways and fast greens. Wachusett Country Club is arguably the most fun yet challenging course in Central Mass., and, like Kettle Brook (under the same owners) maintains pristine fairways and greens. 
Whether you're on the hunt for spectacular views, challenging championship courses or a place to host your next event, we've got you covered with our list of top golf courses.
---

Cool Down with Splash Parks 
Worcester recently invested substantial efforts into its parks, playgrounds, pools and beaches, which is gloriously spotlighted at the spray park at Cristoforo Colombo/East Park. It's a perfect place to take the kiddos, open each day at noon during the summer months.  
A family-owned spot in the heart of Douglas, Breezy Picnic Grounds & Waterslides also caters to families for splash-time fun—from swimming in the clear Whitin Reservoir to riding down the waterslides. The grounds are suitable for outdoor eating, so you can pack your lunch or head to the snack bar whenever you need to refuel.  
---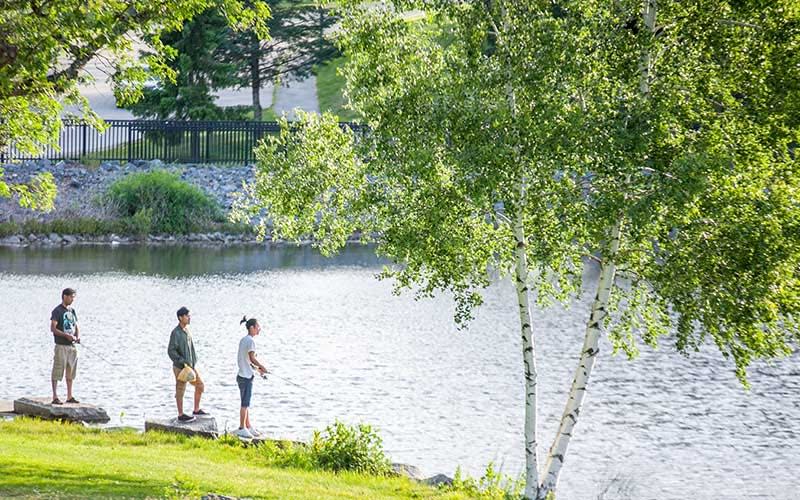 Tour through Local Parks
From exploring the ponds at Green Hill Park and chasing wildflowers at the cascades to recreation on a hillside and a rigorous waterfall hike—the region has a destination to satisfy every al-fresco interest. 
The 737 acres of Moore State Park include historical building foundations, a restored sawmill, Eames Pond, waterfalls and mill chutes as well as abundant azaleas, rhododendrons and mountain laurel for seasonal visual appeal. The cascades maintain 156 acres, including an extensive system of wooded trails, where you can view native wildflowers and traverse the steep hills. 
Mass Audubon's Broad Meadow Brook offers heavily wooded routes, wide open fields, trickling streams and lush marshland for nature lovers, right within city limits. Experience a unique natural landmark with a walk (or a climb!) through Purgatory Chasm, which runs a quarter mile between granite walls, rising as high as 70 feet. Take a stroll through Salisbury Park to witness the beauty of Bancroft Tower, a magnificent stone and granite structure erected in 1900 after George Bancroft. 
Lace up your hiking boots, grab your bathing suit and dust off that fishing pole as you discover more local parks.
---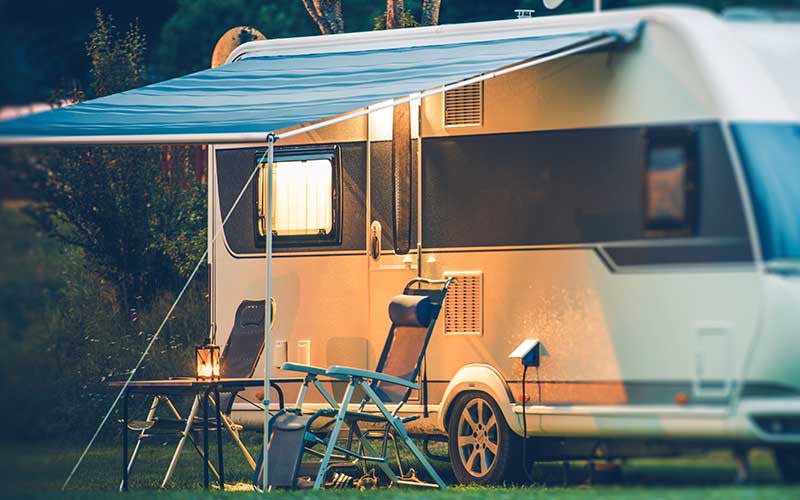 Camp at a Refreshing Local Getaway
Doesn't an escape always sound refreshing? An outdoor getaway is a seamless retreat to refuel after a long winter indoors.
Whatever camping style you prefer—hammocking, RV, cabins, boating, tents—there are several gorgeous options in Central Mass., each with a plethora of other outdoor activities you could partake in while you're there.
Here are our favorite Worcester-abutting camping spots.
---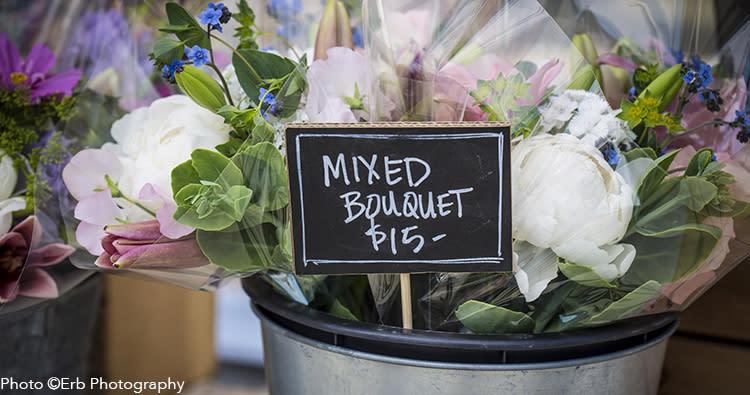 Stroll through the Markets
There's no better time to support local and contribute to our small businesses than now, and what better way than supporting your local farmers and eating local while you're at it? 
Each Central Mass. farm has unique, delicious offerings, from produce, meats, sweets and other treats. Here's a handful of farms to peruse this season. 
---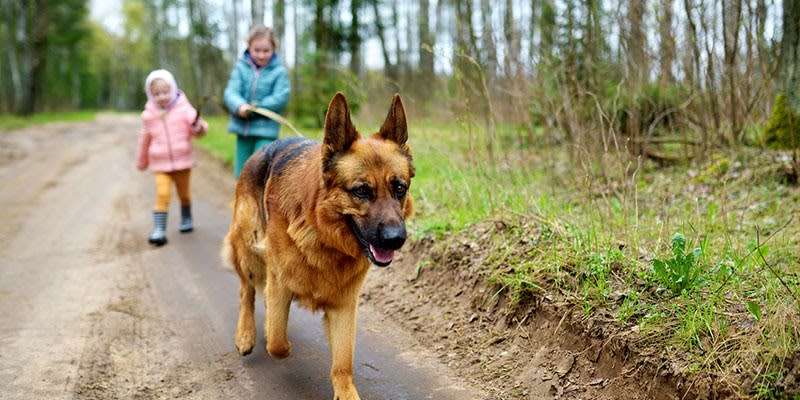 Pack Up the Dogs for a Day Trip
If you think life is always better with a dog, we have the shortlist for you. Bring your furry riend along on your next outdoor excursion, because we've gathered the perfect pet-friendly spots for a sweet day with your pup. 
Beaver Brook Park boasts an off-leash dog park with a double-gated, fenced and secured area as well as designated areas for both small and large breeds. 
Also, did you know we have a Barkery in Central Mass.? Located in Grafton is Quite Fetching Barkery, ready to make every dog's day with their puppy-approved treats.
---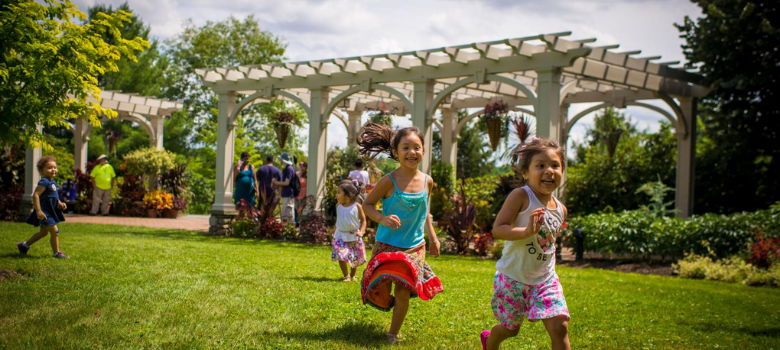 Bask in the Beauty of the Blooms
Between all of these hiking, camping and geocaching excursions, it's always lovely to (quite literally) stop and smell the roses. Fill your days with a little floral appreciation at these top destinations for all things blooming!
---
Use our Visit Widget to help plan out your next adventure! You can download the app and have our guides at your fingertips. Be sure to tag @discovercentralma and @visitcentralma while you're on your next adventure, as we love to see how you uniquely discover Central Mass.