Worcester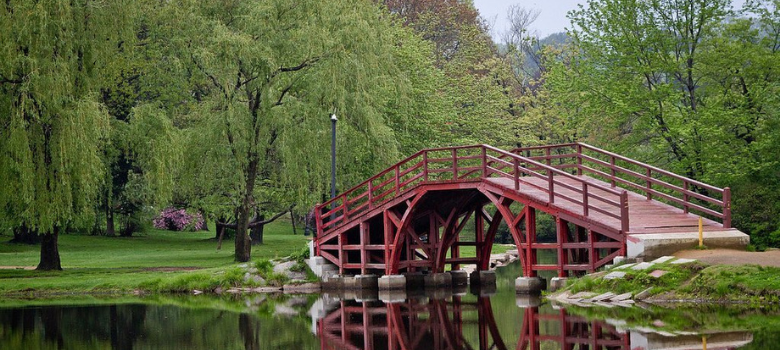 The sculptures at Elm Park make it a unique destination to bring your sweet or savory crêpe from Altea's Eatery.
---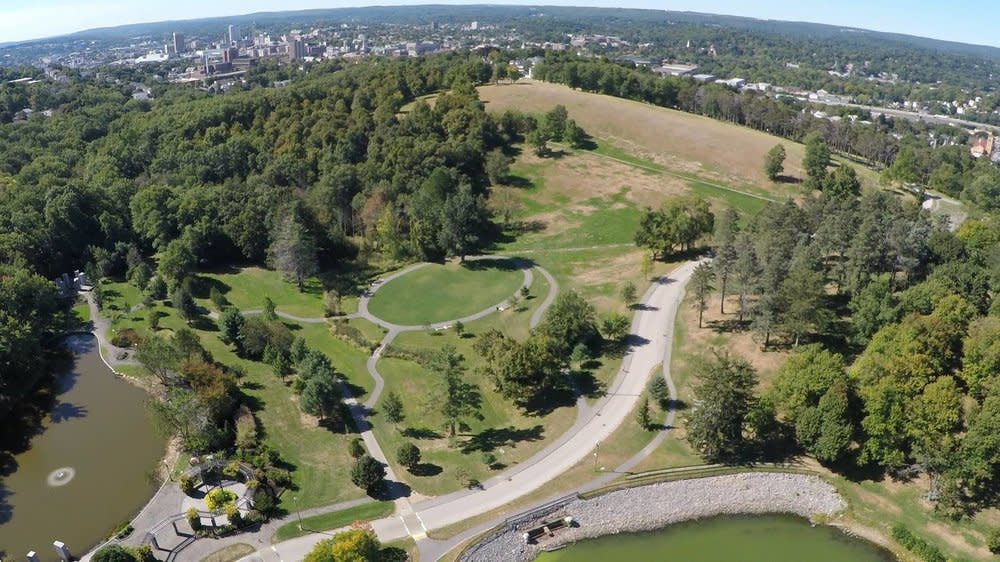 Order a pizza from Leo's Ristorante and head to Green Hill Park for a spacious landscape with views, a pond and more. 
---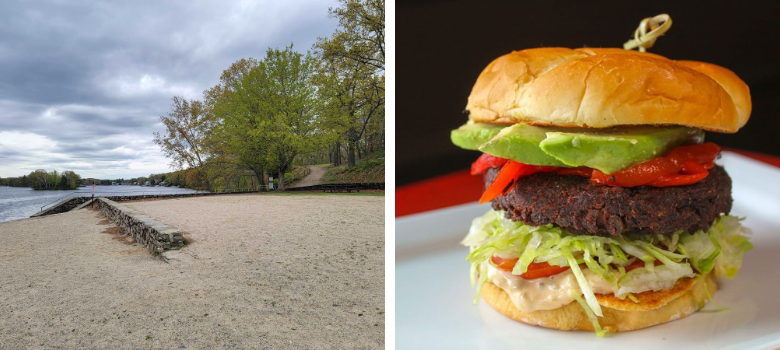 Quinsigamond State Park, home to the beautiful Lake Quinsigamond, is a wonderful place to bask in the fresh air, with Lake Park & Regatta Point areas that offers facilities for swimming, sailing, picnicking fishing, tennis, a track and more. Stop by Flying Rhino Cafe on your way there to indulge in eclectic eats outdoors.
---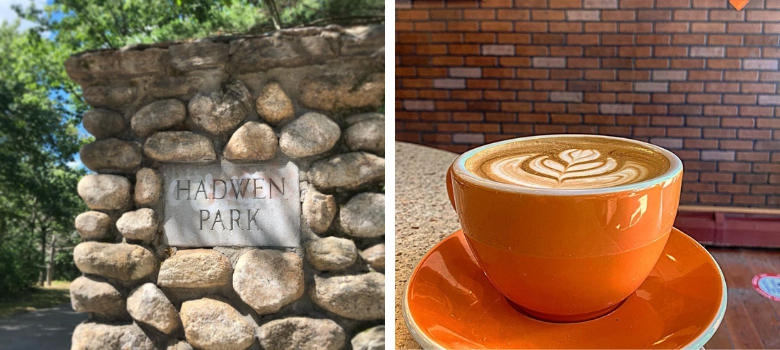 Hadwen Park boasts a baseball diamond, nature trails, playground and picnic area, as well as water access for the warm days. And Acoustic Java Roastery on Brussels Street is the perfect place for a cup of Joe and a sweet to kick off your day. 
---
As the largest urban wildlife sanctuary in New England, Broad Meadow Brook is a 400-acre oasis in the city of Worcester. The outdoor picnic area makes a great little spot to bring your ice cream from the family-owned Gibby's Ice Cream Shop. 
---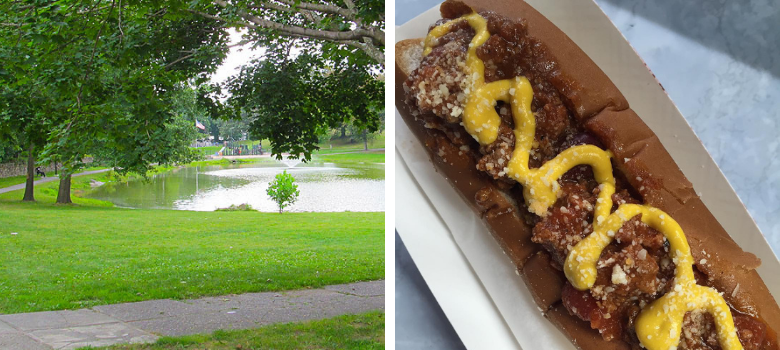 Revisit the college days at University (Crystal) Park, located in both a residential neighborhood and directly adjacent to a college campus. In the middle of the park sits Crystal Pond, beside which you can enjoy The Dogfather Truck's "best chili in the land."
---
Boylston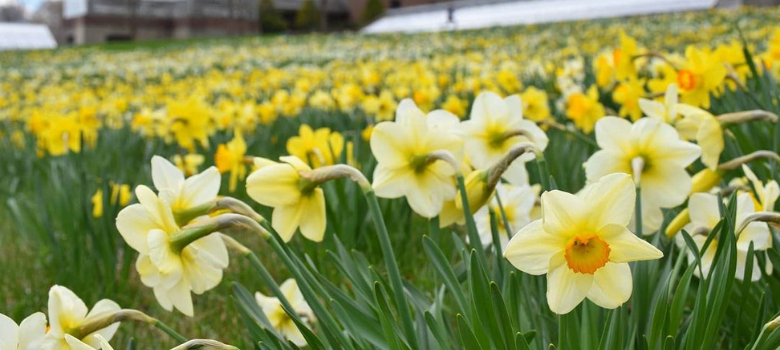 A hugely popular destination, New England Botanic Garden at Tower Hill is a 171-acre botanic garden and arboretum. Farmer and the Fork is conveniently located on the property and serves a menu of seasonal sandwiches, wraps, soups and desserts.
---
Charlton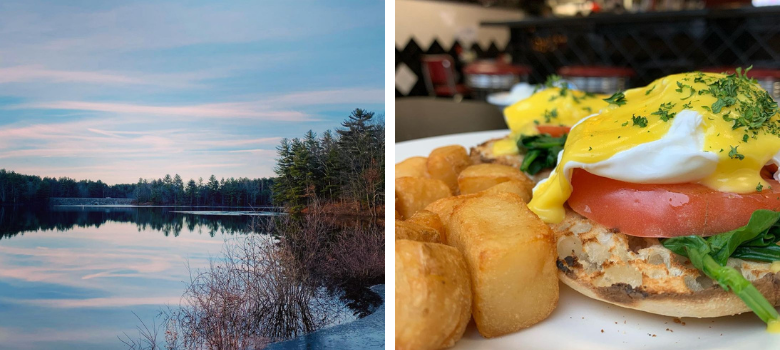 Buffumville Lake is a hub for all kinds of activities, pre and post picnicking. This area includes two picnic shelters that may be reserved for a nominal fee, a life jacket loaner station, horseshoe pit, volleyball court, a handicap accessible comfort station and even disc golf. Grab your seafood and sandwiches at Half Baked and Fully Roasted before arrival and you'll be in pure bliss all day long. 
---
Douglas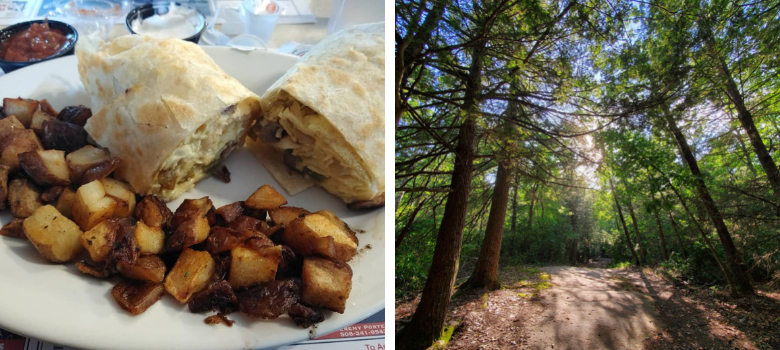 The Picket Fence Restaurant has great food and is just a 5-minute drive from the 5907-acre Douglas State Forest, which has lots of picnic benches and a wide variety of recreational opportunities, including swimming!
---
Fiskdale (part of Sturbridge)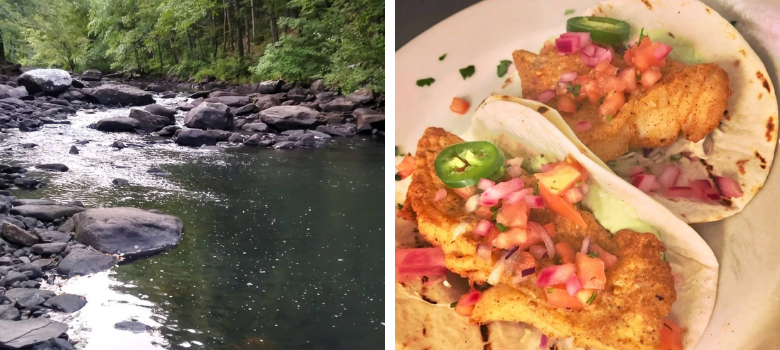 If you're on the hunt for outdoor grilling, Westville Lake is your place. Two large picnic shelters offer multiple tables, two large grills, electrical outlets and a wonderful view of the lake and dam. If you want others to do the cooking though, try Thai Orchid or Fins and Tales down the road. 
---
Holden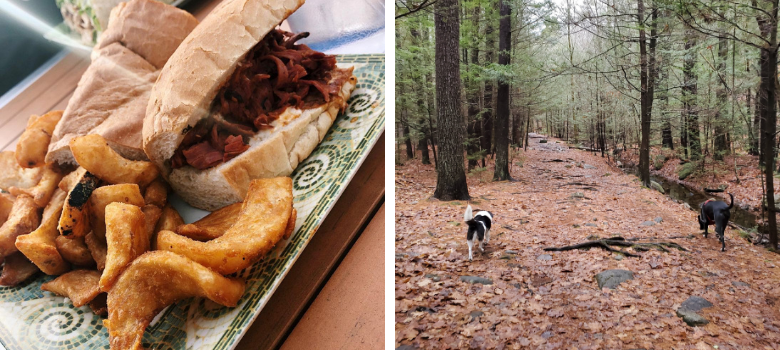 If you're looking for a quick picnic followed by a hike, we recommend starting at Specialty Sandwich Co. and heading to Trout Brook, where there are picnic tables and easy to navigate, wooded trails. 
---
Mendon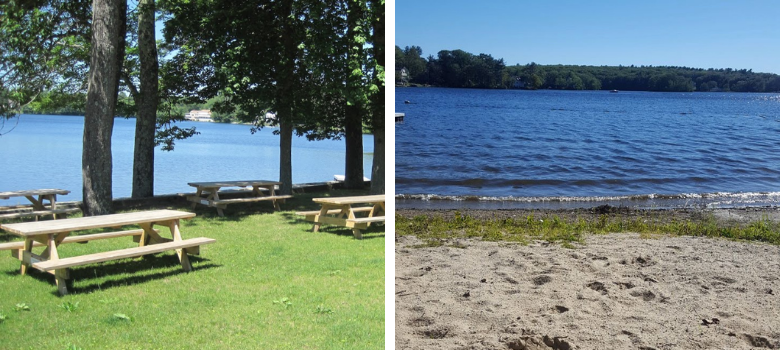 Spend the day at Mendon Town Beach, open from June through August, and take advantage of the perks of the Snack Shack! From burgers and dogs to chips and ice cream, the Shack has every beach day need. 
---
Paxton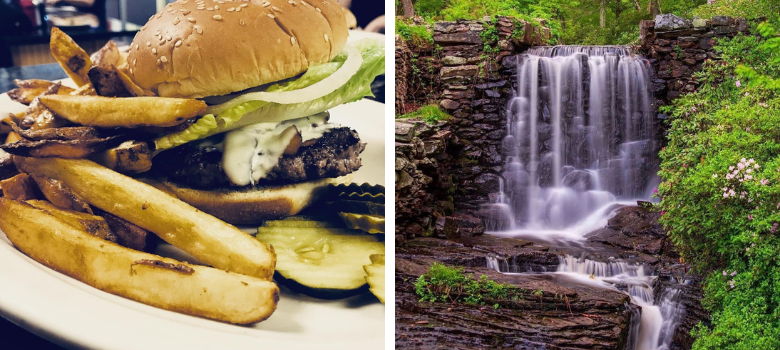 Grab some classic American fare from Theo's and head to a beautiful, historic property. Moore State Park has picnic areas, trails and a covered bridge, making it a gorgeous place to spend the day.
---
Rutland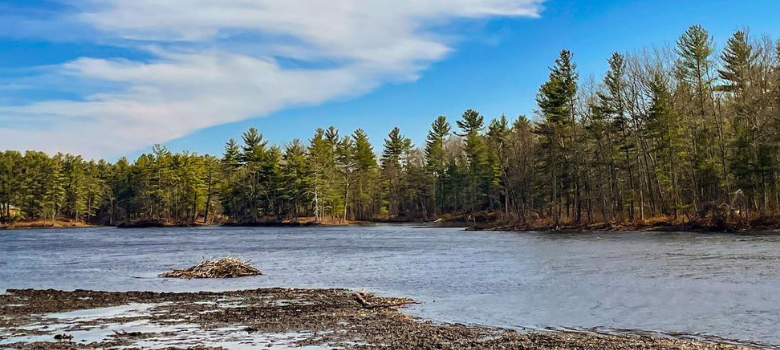 Freshwater swimming, picnicking and boating are staples at Rutland State Park, a 300-acre recreation area with developed facilities for these activities. Stop by Center Tree Bar and Grill on the way, or bring your own supplies to grill at the park.
---
Shrewsbury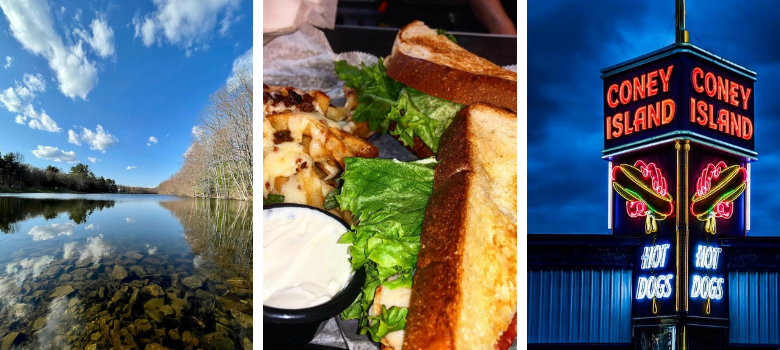 The pond and mature woods at Dean Park make a pleasant place for easy strolling, running, biking and picnicking. If you're headed to Dean Park from Worcester, pick up hot dogs for everyone from George's Coney Island, or pizza right down the road at Dean Park Pizza and enjoy an American classic in the sun. 
---
Sutton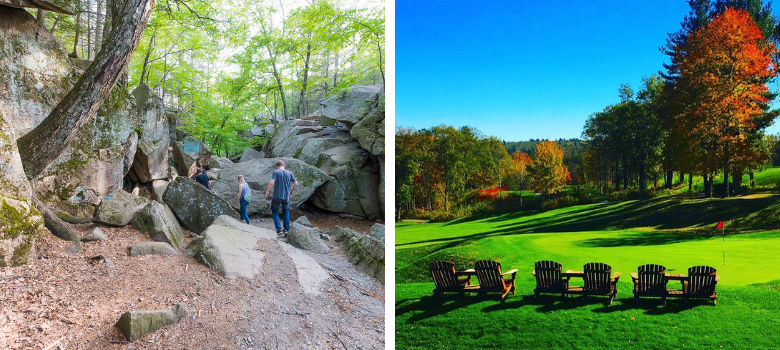 A unique natural landmark, Purgatory Chasm runs for a quarter-mile between granite walls rising as high as 70 feet, and is a popular spot for picnickers and rock-climbers alike. Get your goods at National Grill, which offers a menu that will please any appetite.  
---
West Boylston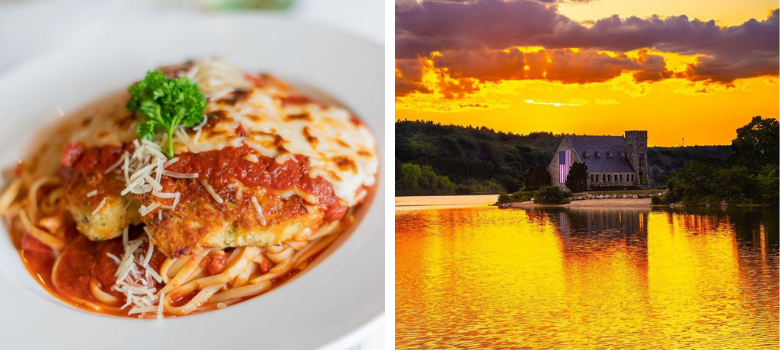 Voted Best Irish Pub in Mass., O'Connor's Restaurant & Bar is less than a 10-minute drive from the scenic Old Stone Church at Wachusett Reservoir. With great food and great views, you can't go wrong!
---
Central Mass. is home to endless outdoor adventures, so discovery doesn't stop here. From farms and orchids to trails, chasms and sanctuaries, you'll find fun al fresco dining on every corner of the map.