Take in the scenery with one of these unique settings

200 Gore Road, Webster
Complete with a stage, dance floor, and sound system, Indian Ranch's banquet hall overlooks the water. The space can accommodate between 275 and 400 guests at a time. This flexible venue includes a fieldstone fireplace and a full service bar.
420 Main Street, Sturbridge
The Barn's stunning post and beam interior includes reclaimed wood, hand painted signs, and beautiful canvas prints of local photography. A gorgeous fire pit adds character to The Barn's outdoor patio. This space's country elegance can accommodate up to 175 guests.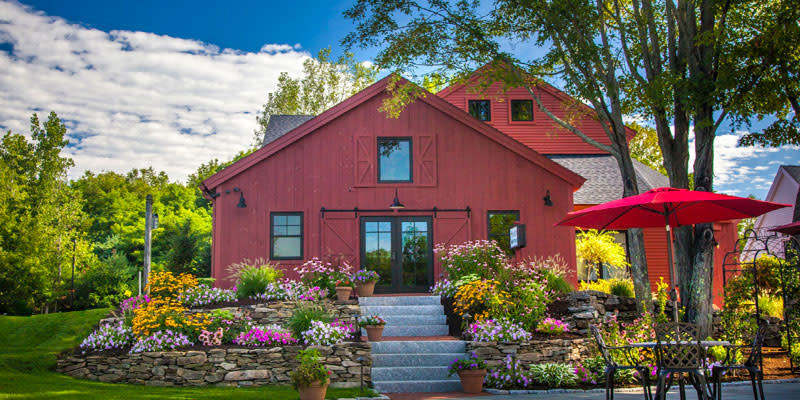 Oliver Wight Tavern
1 Old Sturbridge Village Road, Sturbridge
This 1830's style New England tavern possesses four dining rooms that together seat more than 300 patrons. Old Sturbridge Village offers 200 quaint acres for guests to explore.
260 Main Street, West Brookfield
This 1700s restored farmhouse and attached barn overlooks  600 acres of beautiful New England countryside. Various meeting room options allow companies to customize what they are looking for -- for parties as few as six to upwards of 200.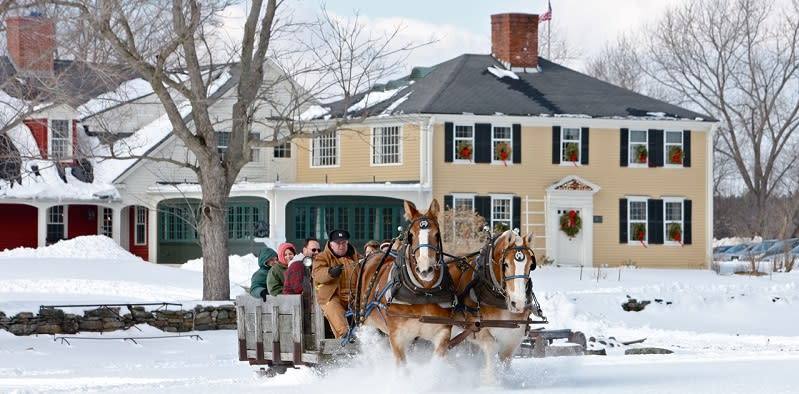 499 Mountain Road, Princeton
The Mountain Suites offer stunning views of the slopes through picture windows with spaces that can accommodate anywhere from 80-400 attendees. Gather around the granite hearth and take advantage of the flexible seating to suit your group's specific needs.
---
Add a little glamour to your holiday party at one of these classic venues
 
2 Southbridge Street, Worcester
Sophisticated functions need look no further than The Hanover Theater. Whether you're entertaining 40 guests or 2,300, The Hanover Theater has the amenities you require for a holiday party to remember. The historic lobby, the Grand Promenade, the mezzanine, the Franklin Square Salon, and even the stage are viable locales.   
11 French Drive, Boylston
Revel in the tropical oasis of New England Botanic Garden at Tower Hill this winter. As a premier event space, availability is very limited, beginning after January 7th. There is nowhere more serene or inspirational for your seasonal New England event.
3305 Greenwich Avenue, Hardwick
This timber frame barn winery can accommodate parties of 50-125. Hot mulled wine, an ornately trimmed tree, and the relaxing fireplace will characterize your yuletide celebration. The Giles E. Warner Mansion will take your guests back in time for an 18th century holiday party for the ages.
La Salle Reception Center
444 Main Street, Southbridge
Banquent room seating to accommodate 50-350 guests is possible at the beautiful La Salle Reception Center. The venue offers multiple rooms to host your event, ample parking and excellent packages….all at a tremendous value!
14 Mechanic Street, Southbridge 
Offering convenience, impeccable venue space, excellent dining options and superb service, the Southbridge Hotel and Conference Center can accommodate the requests of any planner. A variety of special packages are available throughout the holiday season, including a "pick your holiday perk" special. 
363 Plantation Street
This beautifully decorated boutique hotel can accommodate large in its Grand Ballroom to smaller intimate parties in its attached restaurant, Sonoma.  The hotel boasts 52 well-decorated guestrooms and 21 elegantly appointed suites for guests who may want to spend the night.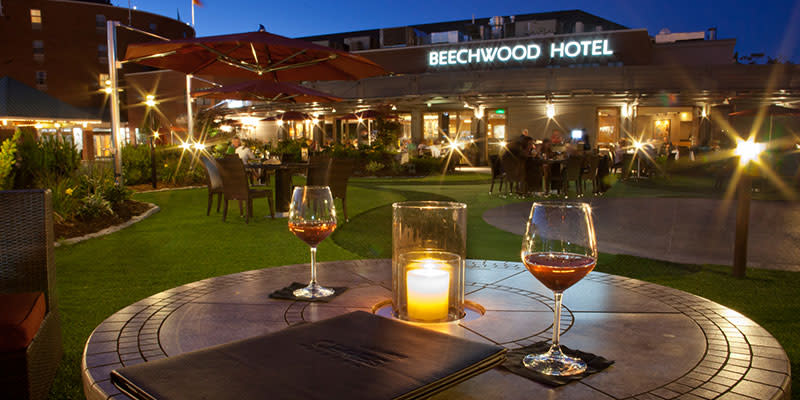 ---
Casual Restaurant Setting Offer a Laid-back, Friendly Atmosphere
108 Grove Street, Worcester
The Fix can accommodate private functions for groups ranging from 10 to 200 for lunch or dinner. Worcester's top burger bar offers a rustic-casual atmosphere, "designed to make you feel good." This spot is family friendly and maintains wide appeal for foodies who love the Niche concepts as well as a meat and potatoes crowd.
229 Grove Street, Worcester
OBT possesses reclaimed wooden surfaces, brown leather chairs, Edison lightbulbs, photos of vintage Worcester, exposed brick, and a charming fireplace. The menu vies for a "tavern experience" including nachos, wings, ribs, and meatloaf in addition to providing a host of "gluten friendly" options.
455 Park Avenue, Worcester
Peppercorn's can accommodate groups of up to 100 in their function rooms where they boast, "special requests are our specialty." A minimum of 20 guests is required to book one of these intimate spaces. Parties of 40 or more can choose from a variety of the buffet options. Peppercorns even offers a brunch buffet, perfect for daytime functions.
11 Kelley Square, Worcester
For a unique and fun venue, check out the Ballot Box located in the heart of Kelley Square. The venue boasts political signage and memorabilia from all parties. There is no charge to rent the private room and guests can enjoy a fun assortment of political themed drinks. The ballot box can accommodate up to 100 guests.
10 Prospect Street, Auburn
Chuck's is open to functions 7 days a week from 9 a.m. to 9 p.m. for 30-250 guests. Continental breakfast, brunch, cold and hot lunch buffets, Italian, and Formal options abound in Chuck's faux library. 
1160 West Boylston Street, Worcester
O'Connors welcomes groups of 10-100 in its nine private function rooms. Not only does this distinctive Irish pub offer plated lunch and dinner menus for parties, they also have buffet options as well as take out party platters.
---
Incorporate team-building activities at these fun venues
150 Great Wolf Drive, Fitchburg
Take a family staycation to Great Wolf Lodge to kickoff this holiday season. Whether you are relaxing in the North Hot Springs or floating down the Crooked Creek, you'll find solace in the confines of Fitchburg's indoor water park. You can even enjoy a meal inside the lifesize Snowland Gingerbread House to put the icing on your howliday stay.

108 Grove Street, Worcester
If you asked Santa for keen observational skills and an aptitude for innovative problem solving, Escape Games Worcester is the perfect venue for your holiday party. With a dedicated event staff to help you, you can plan a daytime excursion for the whole office.
222 Harrington Way, Worcester
This hands-on, interactive science museum is a fun and festive location for a holiday party--for adults (ahem, children) of all ages!