For the World Traveler
For over four decades, Ed Hyder's has provided a local passport to a world of fine flavors. Choose from over 100 spices and herbs, dozens of cheeses, red and white wines, olives, oils, and vinegars to ensure the home chef you know is stocked up on these tasty items. 
Tinker's Cart has been importing quality Irish goods for over 30 years. A well-stocked emporium boasts an impressive selection of kitchen and household items, apparel for babies, kids and adults, Celtic jewelry, and other items with Irish flair for all occasions. +DISCOVER
---
For the Music Aficionado
Joe's Albums 317 Main Street, Worcester
Spend an afternoon perusing Joe's extensive record selection and you're guaranteed to satisfy any music lover. From rock, to hip-hop, country and even holiday music albums, this record store stocks hundreds of genres. Be sure to comb through the $1 bargain selection for some great finds. 
---
For the Chef 
Sometimes the most practical gifts are the best! Treat the chef in your life with something special this holiday season to up their culinary game. Percy's boasts an impressive assortment of products ranging from high-end Wolf cooktops to discount priced applicances in their onsite outlet shop. Not only do they offer great prices, but expertise that is not available in a big box store. Check out their website for cooking demonstrations from culinary professionals. A unique opportunity to test a product before bringing it home.
---
For the Antiquer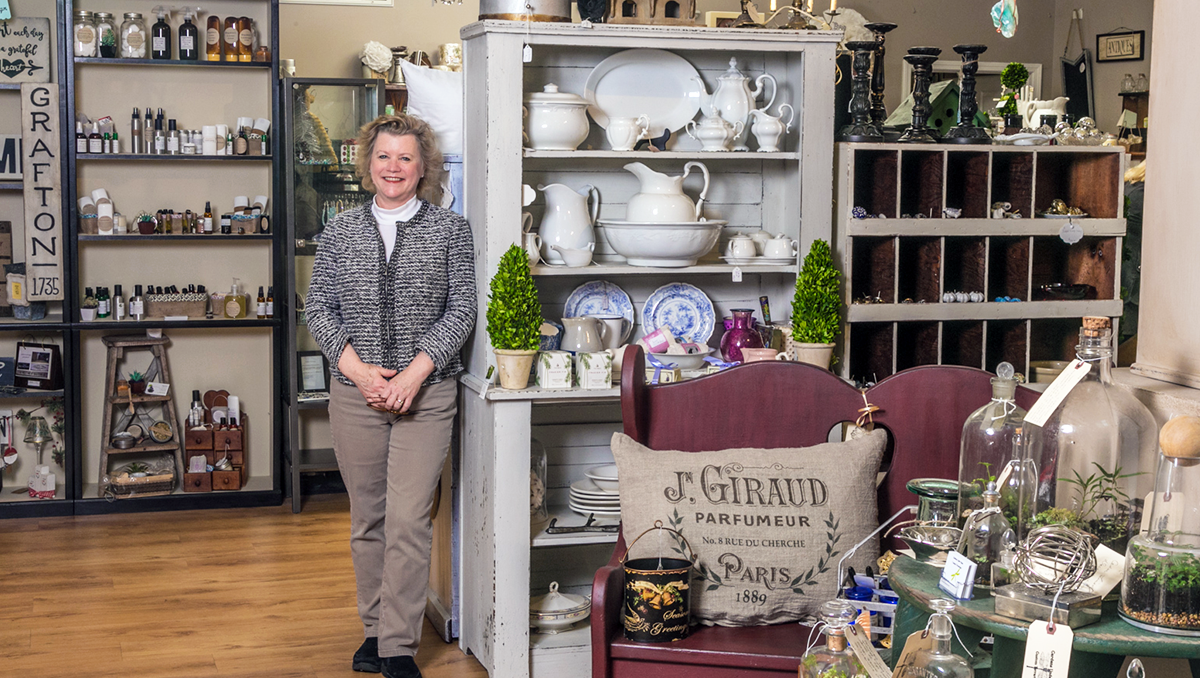 Specializing in antiques and painted furniture, you're sure to find the perfect one-of-a-kind gift for someone special at Signature Finishes. This lovely shop also offers a series of workshops. To truly step up your gift giving game, consider a decorative ornament workshop, or even a class on essential oils. 
From the moment you walk in, you'll be dazzled by Off the Common's diverse array of antiques, restored furniture, farmhouse-style decor, painted furniture, and other great handmade gifts including stained glass trinkets, quilts, wooden bowls, soap and jewelry. 
From vintage clothing, dishware, and lamps, to ornate antique furniture, Consignment Gallery at 56 has a little bit of everything. There is plenty to choose from that will bring joy and add character to any home. 
---
For the Art Appreciator
The Gallery features stunning handmade works from over 500 talented artisans from across North America. Shop in store or online and choose from a wide range of ceramics, glass work, jewelry and woodwork. 
Vaillancourt Folk Art started in 1984 when the owner adapted the Victorian fine art form of chalkware into her own process by pouring liquid chalk into vintage confectionery molds. The resulting vibrant, hand painted ornaments and dinnerware are celebrated worldwide and bound to bring a smile to any recipient. 
CC Lowell 455 Pleasant Street
The ultimate shopping destination for the artist in your life. Visitors appreciate the wonderful and knowledgeable staff and wide array of gifts. From customized art kits to kids crafting, a special present awaits. +DISCOVER
---
For the Nature Lover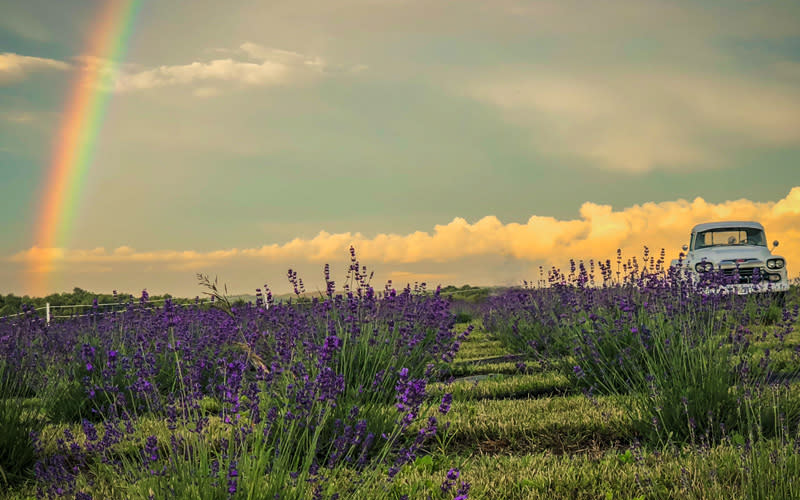 (Retail shop open on Small Business Saturday (11/30/19 & 12/7/19 only)
Stop by The Farm and sip lavender hot chocolate while you shop - made with lavender bunches grown on site. The property and retail shop will be open two weekends this season and will feature farm fresh items for purchase like raw honey and lavender soap. Bring the little ones for a fun visit with Santa on December 7th. +DISCOVER
Honey is all the rage in this charming New England Country Store! Purchase bee pollen for the person in your life battling allergies, or who may just need a little energy boost. Not only can you purchase farm-made honey, but you can also splurge on lip balm, soaps, lotions and holiday candles made from bees wax. The perfect gift awaits you in this true Mom & Pop + Son shop, open year-round.
---
For the Style Maven
Main Street's high-end designer consignment shop is a treasure trove for label-lovers and fashionistas. Sweet Jane's boutique offers a mix of designer finds and unique vintage pieces. 
New year, new look! Headshop helps patrons of all ages reinvent or polish their look from head to toe. This holiday season give the gift of beautification! This shop has everything one needs to polish or maintain their style. Gift cards available. 
---
For the Do-It-Yourselfer
Klem's 117 W. Main Street, Spencer
Know someone who likes to spend time in their garden or working on home improvement projects? Klem's is a family-owned shop with an extensive variety of lawn and garden tools and materials, outdoor apparel, pet supplies, paint and more. Gift cards available. +DISCOVER
---
For the Pet Person
Treat the dog owner in your life and their furry friend by picking up a custom-made cookie, cake or toy at Quite Fetching. You can choose from a fantastic selection of squeaky or soft play items, make-at-home doggy ice creams, brightly colored leashes, outfits of all sizes or artwork. +DISCOVER
---
For the Avid Reader
Bedlam Book Café 138 Green Street, Suite 1, Worcester
Looking for a page-turner for someone you know who still loves holding physical books in their hands? Browse Bedlam's extensive selection of fine used books ranging in genre from classic literature, mystery, gardening, art and travel. Gift cards available. +DISCOVER
---
For the Health Enthusiast
Encourage healthy living leading into the new year. Worcester Fitness' facility features 28,000 square feet of state-of-the-art equipment and machinery, including an indoor, heated pool. Purchase a membership or gift certificate for personal training sessions or group fitness classes. 
---
Make It A Day Trip 
Spend the day shopping in Central Mass. with a visit to The Canal District. Start with breakfast at Birchtree Bread Co., then explore the many shops showcasing eclectic plants, consignment, antiques, jewelry, fashion and more. +DISCOVER
After your shopping spree, rest easy knowing you've picked an array of gifts that are sure to bring a smile to your friends, family and loved ones this holiday season. Be sure to show us where you went and what special things you found on your trip using #ShopCentralMA!