Commencement days are on the horizon and the neighborhood is ready to host families from all over.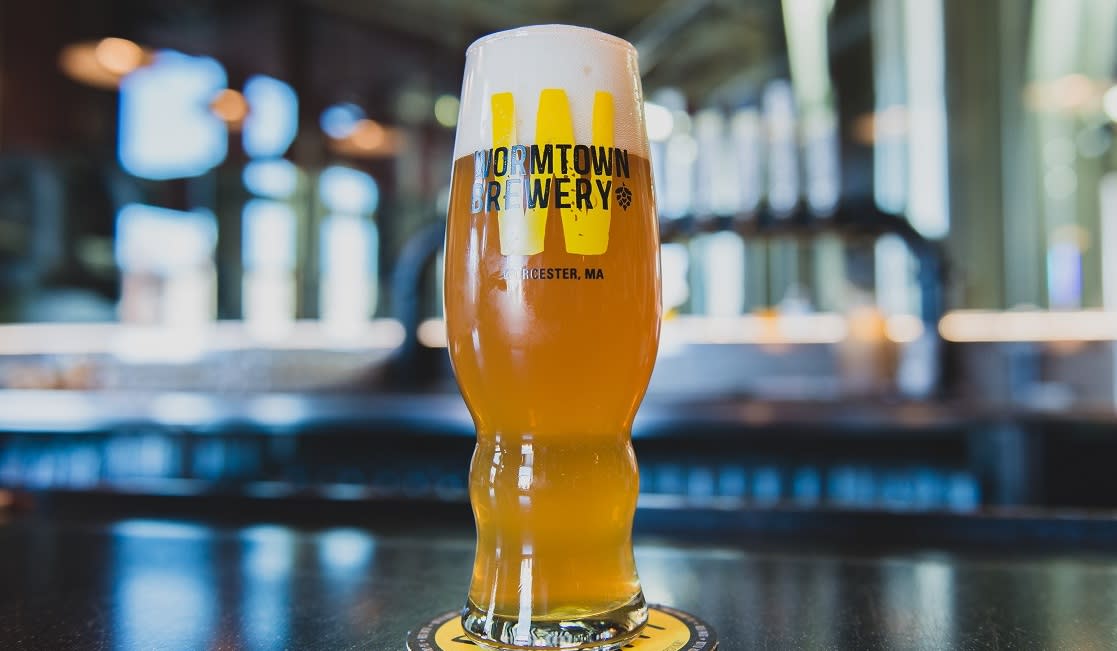 Time for a Toast
The Mercantile Rooftop Bar & Restaurant
Serving up New American Tavern Cuisine in their full-service space, The Mercantile is equipped with two 50-seat bars, world inspired snacks and entrees, brick pizza oven, private event space and an open rooftop patio that offers views of downtown Worcester and City Square.
Worcester Beer Garden
Worcester Beer Garden is Downtown Worcester's biggest outdoor terrace, with beers on tap made right in the Heart of the Commonwealth, plus a carefully curated cocktail list. On Thursdays and Fridays, live music lights up the bustling patio alongside cornhole and neighborhood camaraderie. 
O'Connor's Restaurant & Bar
The bangers & mashed or shepherd's pie at O'Connor's pair seamlessly with their flowing Guinness draught. This casual Irish restaurant and bar features an unmatched buzz, serving Irish, European and American favorites, seasoned with fresh ideas. 
Redemption Rock Brewing Co.
Craft concoctions bring people together at Redemption Rock, whose team has built a welcoming and comfortable space on Shrewsbury Street. Brewery events—like Friends Trivia Night, Gaming Night, pop-ups and Craft Club—keep the spirit flowing at the beloved local joint.
Canal District Wines
Expand your palate at Canal District Wines, where thoughtfully curated flavors are sold by friendly folks in an approachable atmosphere. May's tastings include themes like "Pinot 4 Ways" and "Blended Wines," during which you and your crew can learn about different regions and winemaking practices right in the Canal District. 
George's Coney Island
Don't skip out on a local favorite from George's Coney Island, where the American classic is the main attraction. There's been a lunch counter at 158 Southbridge St. since 1918, but Catherine and George Tsagarelis made it the landmark it is today. After buying the business in 1938, they renovated the restaurant in the utilitarian art deco style it boasts today. Be sure to check out our full directory of dining here.

Explore & Entertain
DCU Center
Emerging as one of the top attractions and centers for business more than three decades ago, the DCU Center continues to thrive as the focal point of the city's Innovation Corridor, a multi-purpose venue comprised of a 14,000-seat arena and attached Convention Center, featuring panoramic views of the city's skyline during concerts, sporting events, family shows and conventions. 
The Palladium
Discover The Palladium, a historic concert venue in the heart of Worcester. A spot that prides itself on being extremely artist friendly, The Palladium staff is made up of music industry professionals who have toured with bands all over the world. Some of the acts that have performed here in the past include: The Three Stooges, 311, 50 Cent, All American Rejects, B.B. King, Blink 182, Bob Dylan, Busta Rhymes, The Cult, Dashboard Confessional, Dropkick Murphys, Evanescence, Foo Fighters, Garbage, Godsmack, GWAR, Insane Clown Posse, Jimmy Eat World, Limp Bizkit, My Chemical Romance, New Found Glory, O.A.R , Prince, Puddle Of Mudd, Rob Zombie, Skrillex, Slayer, Slipknot, Taking Back Sunday, Wiz Khalifa, Wu-Tang Clan, Thirty Seconds to Mars and more.
Mechanics Hall
Renowned for its elegance and sound qualities, Mechanics Hall's cultural significance, stunning décor and architectural detail have earned it a listing on the National Register of Historic Places. The Hall is known as the finest pre-Civil War performance hall in America, an acoustical masterpiece sought after by musicians and recording artists worldwide.
The Hanover Theatre & Conservatory for the Performing Arts
The Hanover Theatre continues to draw over 196,000 patrons annually with world-class performances and headlining acts including Broadway hits, like "Bright Star," "Kinky Boots," "Les Misérables" and "Jersey Boys"; comedians like Jerry Seinfeld, Dave Chappelle, Jay Leno, Daniel Tosh; musical acts like Neil Young, Aretha Franklin, John Legend, Tony Bennett and Donny Osmond; and everything in between (think: Alvin Ailey American Dance Theatre, "A Christmas Carol," Alton Brown). 
Worcester Art Museum
Founded in 1896, the Worcester Art Museum's encyclopedic 37,500-piece collection covers 51 centuries of art. Highlights include the Medieval Chapter House, Renaissance Court and Worcester Hunt Mosaic, as well as the recently integrated John Woodman Higgins Armory Collection of arms and armor. The Museum is internationally known for its collection of European and American art, and was the first in America to acquire paintings by Monet and Gauguin. As the first U.S. museum to focus on collaborating with local schools, it has been at the forefront of engaging audiences and giving them a meaningful and personal experience.

Stay Awhile
Beechwood Hotel
With 52 well-decorated guestrooms and 21 elegantly appointed suites, the team at Beechwood Hotel takes pride in being like nothing you expect and everything you deserve, and its proven through their services, amenities and accommodations. From delicious meals served in the casual ambiance of Sonoma to traditional room furnishings, you'll receive the treatment you deserve from Central Massachusetts' only boutique hotel with a AAA Four-Diamond rating.
Hilton Garden Inn Worcester
In the heart of downtown, Worcester's Hilton Garden Inn boasts a 24-hour business center and fully equipped fitness center as well as a heated indoor pool, with on-site UNO Chicago Bar and Grill offering lunch, dinner, room service and a full bar. 
Homewood Suites by Hilton Worcester
The modern, all-suite Homewood Suites by Hilton offers a home away from home for short trips or extended stays, within walking distance of the famed Shrewsbury Street and Restaurant Row, Worcester's eclectic thoroughfare boasting more than 40 eateries and bars.
AC Hotel by Marriott
Each space at the AC Hotel is built from the ground up with a visionary's spirit and a designer's eye, centrally located in Massachusetts and easily accessible by way of I-290, the Massachusetts Turnpike (I-90) and by train from Boston via the MBTA Commuter Rail. 
Residence Inn by Marriott Worcester
The Residence Inn all-suite Worcester hotel is perfect for extended stays, relocations or leisure travel. Along with studios, this spot offers one- and two-bedroom suites, each with a fully equipped kitchen and well-designed areas for living, working and sleeping. You can enjoy free time with a visit to the indoor pool, Sport Court and exercise room, or relax in the lobby bar with a cocktail and billiards. This Central Massachusetts staple is less than one mile from UMass Memorial Medical Center and Lake Quinsigamond, and minutes from major businesses, universities, hospitals, sports arenas and the DCU Center. Discover a full list of stay options here.
If you haven't checked off your 91 Things to Do in Worcester Before You Graduate, be sure to get moving (or use it as an excuse to keep coming back!).