For the Sports Fans  
Snag a $5 ticket to a Worcester Bravehearts game—the summer collegiate baseball team that plays on Fitton Field at the College of the Holy Cross. The team will host 34 home games this season, at which kiddos can run through the outfield mid-game, and enjoy fun swag giveaways throughout the game. Kids will have a blast enjoying the chicken fingers, cotton candy and ice cream too! After all that food and fun, you may want to rest your head over at the Courtyard by Marriott or the Hilton Garden Inn in Worcester, where they're offering 25% off and 20% off room rates, respectively.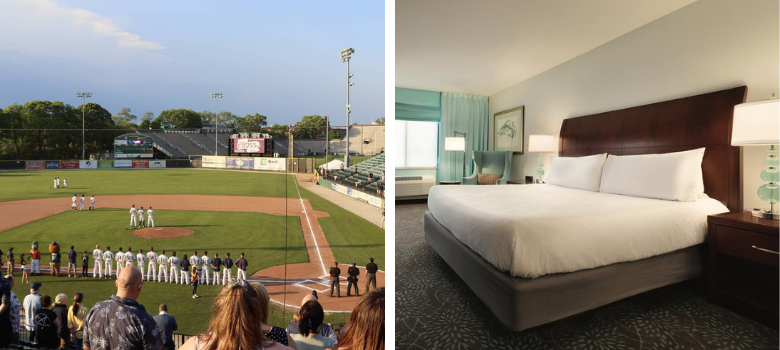 Left: photo by @woobaseball & Right: photo by @hgiworcester
For the Families 
Adventure knows no bounds at Boundless Adventures Zipline and Aerial Park in Berlin, where tree climbers of every skill level can enjoy a day of adrenaline, plus 15% off merchandise to enhance the experience. Fuel up at Bean Counter Bakery & Café in Worcester (or Shrewsbury) with your free cookie or cupcake, as you make your way to Worcester's EcoTarium for a dose of science and nature. The EcoTarium is also offering a discounted rate at their gift shop, so spoil the kids on this day full of fun with a toy to take home.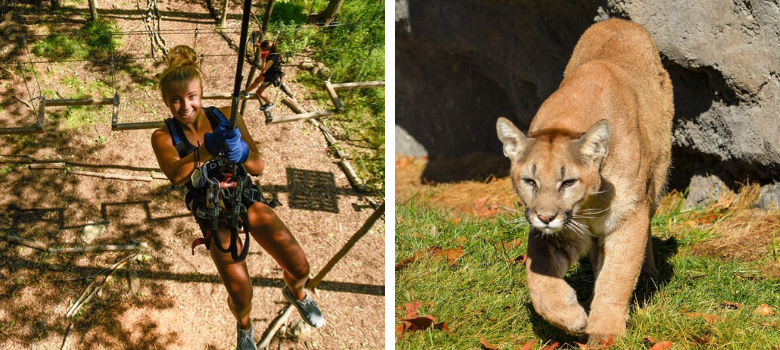 Left: photo by @boundlessadventuresma & Right: photo by @ecotarium
For the Dog Lovers 
Must love dogs (and sweets)! Grafton boasts its own full-service dog bakery and pet boutique, Quite Fetching Barkery, which specializes in custom cakes for the pups, with impressively creative designs. And with your passport, you can snag a complimentary fresh-from-the-oven pupcake for your trusty sidekick. For the dogs' human companions, Worcester's Glazy Susan has you covered with 10% off doughnuts and drinks for all.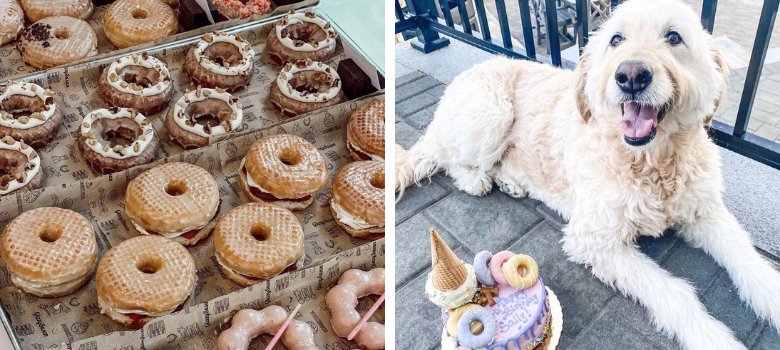 Left: photo by @glazysusan & Right: photo by @quitefetchingbarkery
For a Date Night 
For a unique trip to Worcester, take advantage of Mechanics Hall's free tour for two, the historic performance hall and meeting venue with modern amenities. Then cruise on over to Worcester's first winery, Sail to Trail WineWorks, to sip and save ($5 off a bottle!). Wrap the evening with dinner at The UxLocale in Uxbridge for 10% off orders of over $50, just a 25-minute drive from Worcester through scenic Central Mass.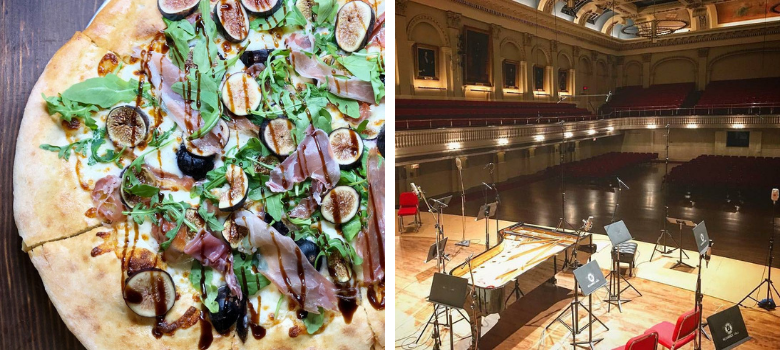 Left: photo by @uxlocale & Right: photo by @mechanicshall
For Lovers of Books & Art 
Begin your day by browsing Bedlam Book Cafe, a local Worcester gem filled with social and intellectual energy, offering 20% off used books with a smoothie purchase. To follow, the impressive collections and exhibits at Worcester Art Museum are sure to entertain any art-lover, plus treat yourself to a keepsake with 20% off gift shop items. Wrap it up with a night's stay and complimentary parking at AC Hotel by Marriott, just a mile from the museum.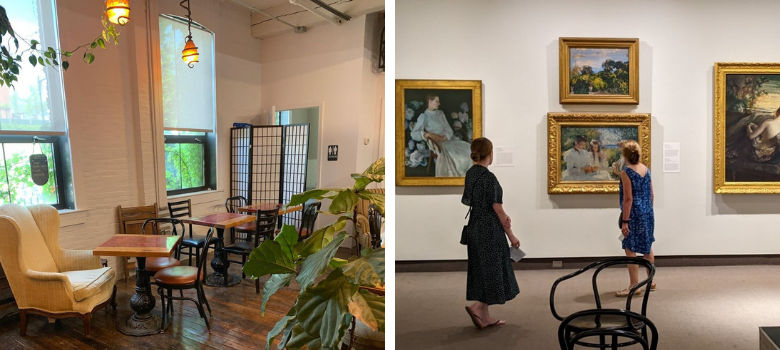 Left: photo by @bedlambookcafe & Right: photo by @worcesterartmuseum
There are plenty more ideas and discounts on the Smile City Culture Passport, so get your pass now!