Meeting the Needs of Now
DCU Center
The premier venue for sports, entertainment and conference events in the region, the DCU Center is known for its scale and ability to transform - into the Worcester Railers HC's rink, a monster truck arena, a tradeshow floor & more. As the demand on local hospital resources grew, the DCU Center bravely stepped in to become temporarily known as The University of Massachusetts' DCU Field Hospital thanks to a collaboration of local leadership.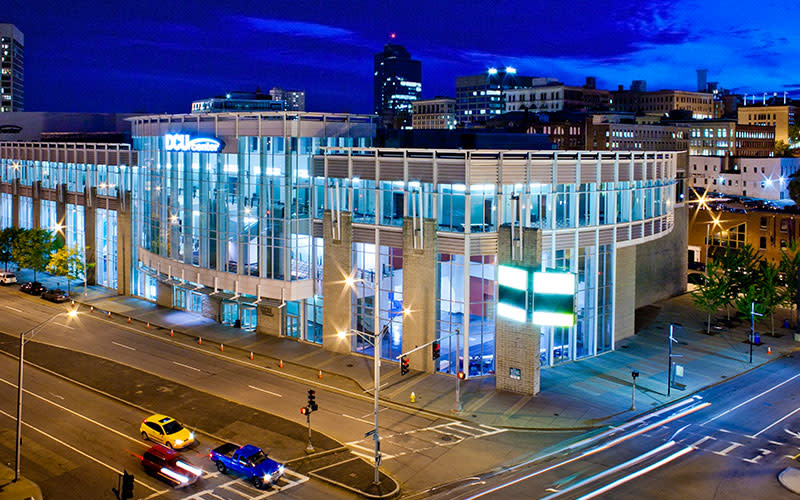 Source: DCU Center
Worcester Historical Museum
For 145 years Worcester Historical Museum has had the unique responsibility of collecting the city's past. Recognizing the historic value of the moment the museum announced a new initiative, Covid-19 Chronicles, to document stories of the city's residents living apart but coming together. This collaborative community endeavor serves as an important reminder that our actions today generate the history we'll look back on tomorrow.  
Outdoor Adventures
New England Botanic Garden at Tower Hill
You'll find an enchanting outdoor experience at New England Botanic Garden at Tower Hill, a 171-acre botanic garden and arboretum located in Boylston, Massachusetts. Visitors this fall will be treated to special installations like Mythical Creatures, Autumn Illuminated evenings and Gnomevember, a miniature-lover's delight, with over 200 gnomes placed throughout the gardens for visitors to discover. Plan your visit ahead of time as timed entry tickets are required.

Source: New England Botanic Garden at Tower Hill
Old Sturbridge Village
Telling stories about life in the 1830's, Old Sturbridge Village has adapted visitors' favorite programs for viewing outside of the buildings and developed new programs featuring outdoor activities at the households and trade shops. And best of all, an adult ticket grants free admission for up to three kids 17 and younger through November 28th – you must plan ahead and reserve your tickets in advance. If you're not able to visit in person, check out their Virtual Village experience!
Southwick's Zoo
For those seeking to maintain ample social distance, Southwick's Zoo invites you to experience a Zoofari Drive Thru, a tour of their 200 acre zoo from the comfort and safety of your car, complete with a downloadable audio guide. They're also open for the classic zoo experience by foot, but no matter how you choose to visit you must reserve your tickets in advance. Keep an eye out for the Winter Wonderland evening light spectacle during the holiday season!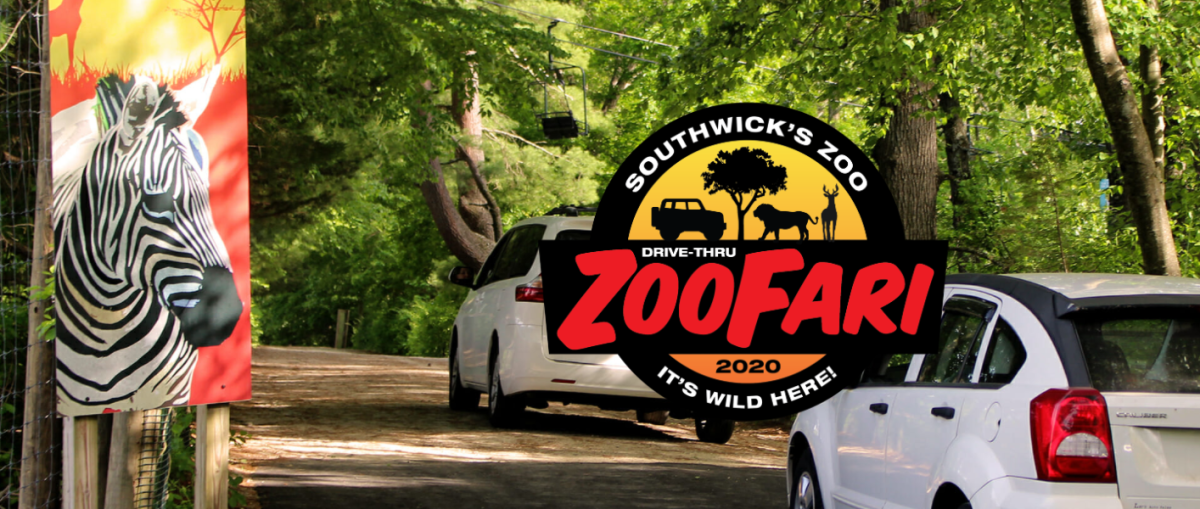 Source: Southwick's Zoo
Wachusett Mountain
Between guided hikes, gorgeous views of fall leaves and the SkyRide followed by a toast at O'Brien's Deck Bar & Grill, Wachusett Mountain offers autumn visitors plenty to experience - especially on Food Truck Fridays. In winter look for white slopes and family fun on the mountain's 29 trails. Ski area capacity may be affected by new protocols, so be sure to plan your trip in advance!
At-Home Experiences
Hanover Theatre
With a strong history of resiliency, Hanover Theatre is sure to return as the cultural jewel of Worcester. In the meantime, you're invited to take a behind the scenes look at life in the theater by listening to their podcast or reading the blog, where you'll find exclusive interviews with leadership, producers and more.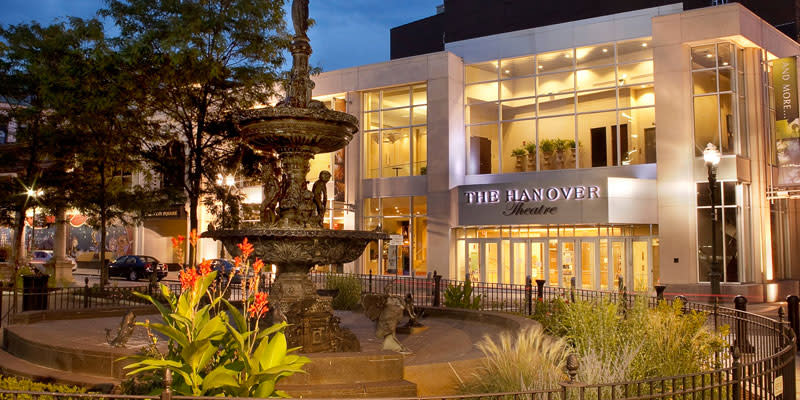 Source: Hanover Theatre
Mechanics Hall
A premier event venue and concert hall, Mechanics Hall is renowned for its elegance and sound qualities. The Hall's cultural significance, its stunning décor and architectural detail have earned it a listing on the National Register of Historic Places. From their website you're invited to take a virtual tour or dress up your Zoom background with a gorgeous backdrop of the venue available for download.
Ecotarium
The EcoTarium Museum of Science and Nature in Worcester, Massachusetts offers interactive exhibits, live animal habitats, a planetarium and a train ride around the 45+ acre campus. This family friendly destination offers Virtual Animal Encounters with the North American river otters, mountain lions and red fox, who call the museum home. Wild Birthdays and Zoomtastic Encounters are also available with their small mammals, such as the red-fronted macaw and porcupine. So until you're able to visit in person, we highly recommend inviting a surprise guest to your next virtual party.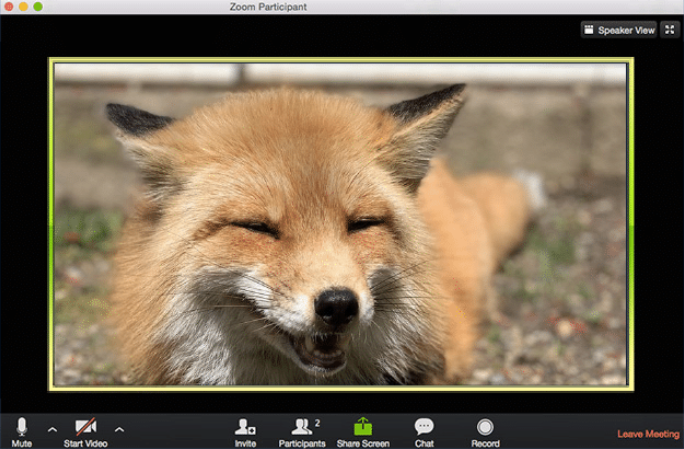 Source: Ecotarium
Welcoming Back Visitors
Worcester Art Museum
Since its founding in 1896, the Worcester Art Museum has assembled an impressive collection of 38,000 objects from around the world. In the face of required closures, the institution launched extensive virtual programming – the eMuseum, fun art challenges, Master Series Art Talks and the Art Together program – that lifted spirits and fostered connection with the community. Re-opening its doors in October, the museum is thrilled to invite visitors back with timed entry ticketing.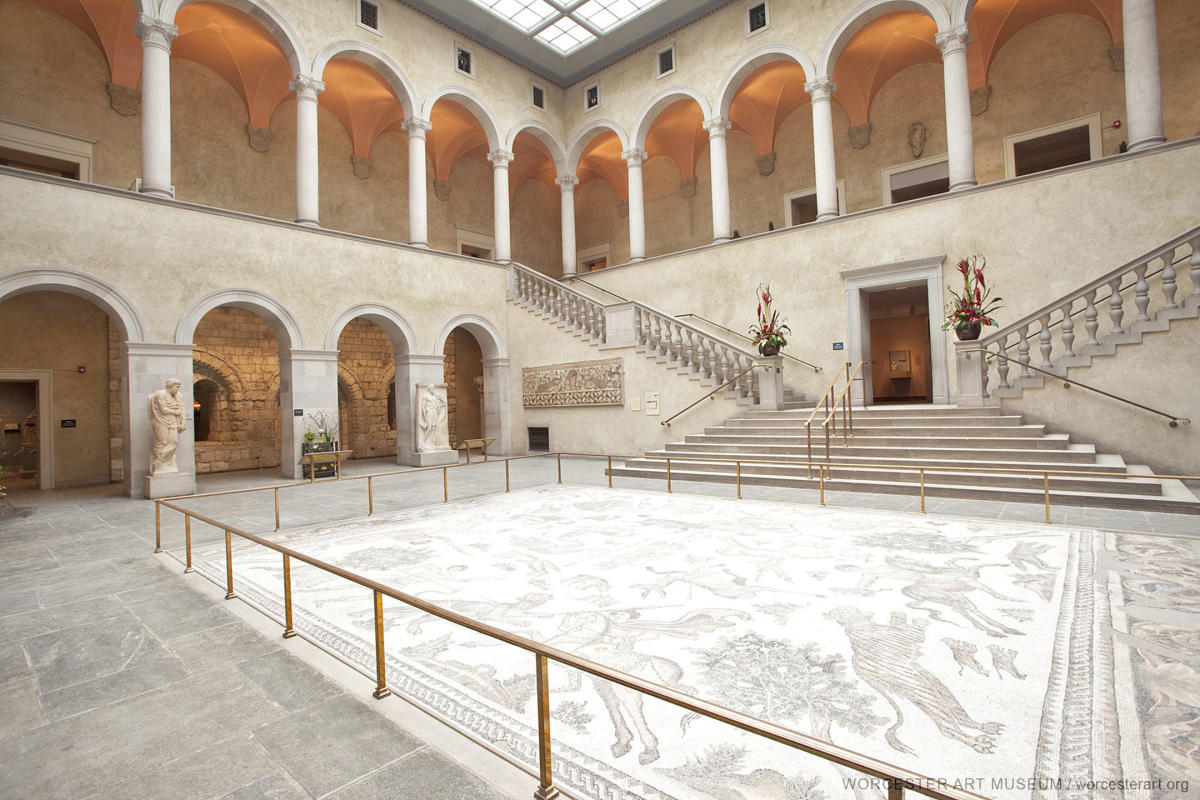 Source: Worcester Art Museum
Museum of Russian Icons
Home to the world's largest collection of Russian Icons, the museum's artifacts span six centuries and offers a unique experience to inspire appreciation of Russian culture. Explore the permanent collection and special exhibits, such as Playground of the Autocrats – artist Anne Bobroff-Hajal's impressive polyptychs portraying history with visual storytelling techniques like animation, icons and graphic novels. Ticket reservations are currently required at the Museum of Russian Icons.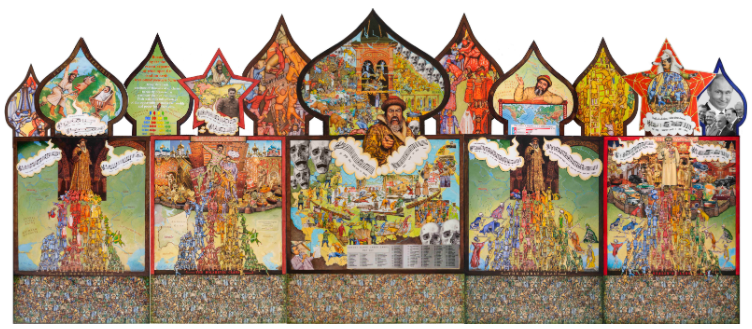 Source: Museum of Russian Icons
American Heritage Museum
Explore major conflicts ranging from the Revolutionary War until today during your visit to the American Heritage Museum. Interact with American heritage through the history, the changing technology, and the Human Impact of America's fight to preserve freedom. Immerse yourself in living history during 'Military History Through The Ages' in October, featuring outdoor encampments where re-enactors display their equipment and living conditions of the time period.
For the most up to date information about offers, programs and visiting hours, please visit the respective organization's website.